On October 2, the Boston College Innocence Program co-hosted an event in observance of Wrongful Conviction Day at the Massachusetts State House to highlight the need for an independent forensic science commission and for better compensation for exonerated individuals in the Commonwealth.
BC Innocence Program students presented their research, exonerees Fred Clay and Victor Rosario (pictured above) spoke about their own experiences, and Massachusetts Senators Will Brownsberger and Pat Jehlen, the lead sponsors of forensic science reform and compensation legislation, discussed their bills.
"Massachusetts was the first state to provide human services as well as compensation to the wrongly convicted, but the process takes too long and provides too little relief for the unimaginable harms they and their families have endured," said Professor Sharon Beckman, Faculty Director of the BC Innocence Program. "Senator Jehlen's bill improves the law by expediting the process, providing exonerees with immediate transitional services and compensation, and removing the artificial cap that prevents fair compensation for people who have been wrongly incarcerated for decades."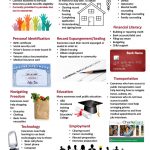 BC Law students Kayleigh McGlynn and Lauren Rossman and Boston College School of Social Work student Jim Davila presented posters explaining how Senator Jehlen's bill would improve the law by providing the wrongfully convicted with the transitional services and compensation they need and deserve.
"How much money would it take to compensate any of us for decades in prison?" said Senator Jehlen. "Money can't adequately redress the wrong, but it does help people get started when they are finally released and begins to repay a moral debt."
A second presentation focused on flawed forensic science, which is a leading cause of wrongful convictions and contributes to nearly half—46%—of DNA exoneration cases. The Senate bill sponsored by Senator Brownsberger would create a forensic science commission in the Commonwealth, helping prevent further miscarriages of justice that have heavily plagued Massachusetts.
"This is all about truth. Getting our forensic science to the highest possible level will protect the innocent and also solve some crimes," said Senator Brownsberger.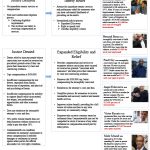 The event was also sponsored by the Committee for Public Counsel Services Innocence Program, the New England Innocence Project, and the Harvard Criminal Justice Policy Program.
Wrongful Conviction Day is an international day to raise awareness of the causes and remedies of wrongful conviction and to recognize the tremendous personal, social, and emotional costs of wrongful conviction for innocent people and their families.
The Boston College Innocence Program is an academic and clinical legal education program that enables students to study the problem of wrongful convictions and work to remedy and prevent these injustices.  Last year BC Law recognized  Wrongful Conviction Day event by hosting the event "Healing the Harms of Wrongful Conviction," featuring Jennifer Thompson, co-author with Ronald Cotton and Erin Torneo of the New York Times best-seller Picking Cotton (2010).  See http://lawmagazine.bc.edu/2016/10/an-ordeal-with-a-bittersweet-ending/
Update: The Boston Globe, on May 3, 2023, reported that Rosario will receive a $13 million settlement from city of Lowell.
Related content:
Rufus Urion '17 and other BC Innocence Program students help free Fred Clay: http://lawmagazine.bc.edu/2017/08/innocence-program-grads-help-free-man-from-prison/
Innocence Program files amicus brief in Rosario case: https://www.bc.edu/bc-web/schools/law/news/innocence-amicus-brief.html