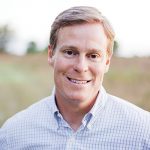 Chris Hunter '98
A Capitol Idea: He's running as a Democrat for Congress in Florida's 12th congressional district against a six-term incumbent. Law and Order A state prosecutor turned FBI agent in the wake of 9/11, he joined the US Attorney's Office in Miami in 2007—just in time to serve as lead prosecutor for an international art heist investigation. The Bad Guys: Hunter was later a senior prosecutor in the Fraud Section of the DOJ in Tampa. "I loved working with federal law enforcement agents to solve the most complex, serious crimes in high-impact ways." Service First: "I have always believed public service is a privilege. My goal is to help renew our shared American values and restore honest American service for all of us.
---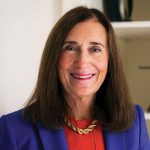 Deborah Goldberg '83
Dollars and Sense: She has been Massachusetts State Treasurer since 2015. Checking Out: After earning her law and MBA degrees, she returned to Stop & Shop, a retail company founded by her family. After a 1988 hostile takeover, she went into nonprofit work, then ran for office. "Politics and public service were always part and parcel of our lives. My dad had me working on campaigns by the age of seven!" Go Local: As a Brookline selectwoman, she learned: "At the local level, you develop an acute understanding of how people feel and what they care about, that your decisions have an immediate impact on your community, and how to lead even if people disagree with you. These experiences help you never lose touch with who you work for and serve."
---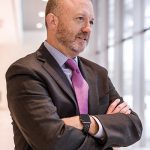 Paul Testa '95
Not an Ambulance Chaser: Because he's an ER doctor and chief medical information officer at NYU Langone Health, the ambulances come to him. Health Benefits: After law school, he joined a law firm and handled a case involving an academic medical center. "I was using my legal training, but my personal fulfillment pulled to those I watched caring for patients. I never felt pushed from the law, but very much pulled to medicine." Doctor of Law: He credits his effectiveness as a medical doctor to his legal training. "Methodically constructed advocacy paired with a vigilant willingness to doubt oneself and scrutinize all assumptions is the best way to serve a patient as well as a client and speak with a mostly steady voice to institutional leadership."
---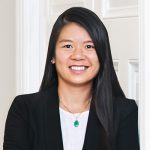 AiVi Nguyen '09
Always on Board: She credits her swift rise to partner at Bowditch and Dewey in Worcester in large part to the business she generated through community board connections. "I joined boards of organizations that I believed in because I wanted to give back to my community and I knew that it would help my career through networking." Impact: "I love my job, but at the end of the day, it's the ability to have a real and positive impact on my neighbors, and not just my clients, that makes my career rewarding." Jump In: If you want to volunteer on a board,  reach out: "Organizations almost always welcome enthusiastic attorneys on their boards and committees."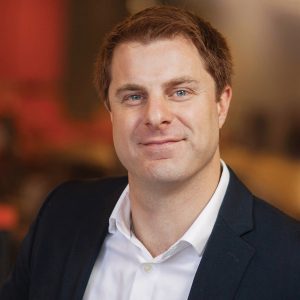 Related Content
You might not have heard of AppDynamics, but there's a ...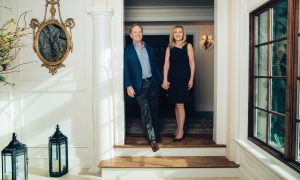 Rosemary and Rick McCready turn real estate to personal gold. BY Maura King Scully
Pocket Résumés Rick McCready '84: President, The Davis Companies. Omni-Present: His team arranged ...