David T. Flanagan '73 (above) is the recipient of this year's Maine Irish Heritage Center Claddagh award. The honor is bestowed on a person of Irish descent who has dedicated his or her life to service in Maine, according to the center's website.
During his years as president of the Central Maine Power, Flanagan led the company's response to the crippling 1998 ice storm, safely closed the Maine Yankee Nuclear Power Plant, and kept rate increases below the rate of inflation. Customer satisfaction rates doubled under his leadership.
Flanagan's long career also included service as an assistant Maine attorney general, chief legal counsel for two-term Governor Joe Brennan, chairman of the board of the University of Maine system, president of the University of Southern Maine, and a trustee of the Nature Conservancy and Harold Alfond Foundation. He was to be honored at a ceremony on November 16.
---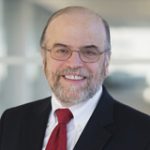 Jonathan M. Albano '82
The Boston Bar Association has named Jonathan M. Albano, a top litigator and respected mentor, as its new president. The Morgan Lewis partner, known for his strong moral values and expertise in the First Amendment law, has served as outside counsel for the Boston Globe for more than 25 years. He notably helped Globe reporters gain access to records that became the basis for the paper's clergy sex abuse series, according to the BBA blog, Voices of the Bar. His role was recognized in the resulting 2015 movie, Spotlight.
Albano previously worked as an associate at Bingham, Dana & Gould LLP and later Bingham McCutchen LLP, where he stayed until 2014. Prior to his appointment as president of the BBA, Albano served as the co-chair of the BBA's Civil Rights and Civil Liberties Section and was on the BBA's Amicus Committee from 2011-2017.
---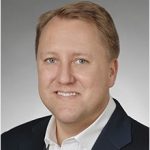 Louis Lehot '00
DLA Piper recently named Louis Lehot co-managing partner of its Silicon Valley office. The firm has a prominent global network spanning more than forty countries, including those in the Americas, Europe, the Middle East, and Asia Pacific. Lehot is co-chair of the firm's US Emerging Growth and Venture Capital practice and focuses primarily in the areas of corporate, securities and mergers and acquisitions law, advising public and emerging private companies and their venture capital, and private equity investors from formation to liquidity. His responsibilities include public offerings and private placements of equity, equity-linked and debt securities, mergers, acquisitions, dispositions, spinoffs, strategic investments, and joint ventures, as well as corporate governance and securities compliance matters.
---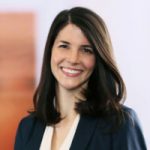 Mackenzie Queenin '13
Mackenzie Queenin has been appointed Assistant United States Attorney in the Criminal Division of the US Attorney's Office for the District of Massachusetts. Previously, she was an associate at Mintz Levin, where she represented clients in all aspects of litigation. She particularly worked on internal investigations, state and federal government investigations, and white-collar defense cases. Queenin also has experience as litigation associate for Locke Lord and was a student intern in the Middlesex District Attorney's Office during her time at Boston College Law School.
---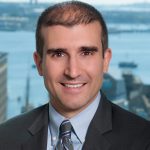 Nathan N. McConarty '10
Boston Partners in Education, a nonprofit organization dedicated to supporting students in the Boston Public Schools through in-classroom academic mentoring services, welcomed Nathan N. McConarty to its board of directors. He is an associate at Hemenway & Barnes LLP, a Boston-based law firm, where he advises for-profit and nonprofit organizations on matters related to corporate transactions, governance issues, and regulatory matters. McConarty is co-chair of the Boston Bar Association's Tax-Exempt Organization Communications Subcommittee.
---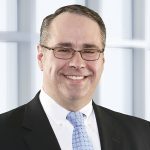 Bradford S. Babbitt '93
Bradford Babbitt, a lawyer at Robinson+Cole, was recognized by Benchmark Litigations as a "Local Litigation Star." Babbitt is the co-chair of the firm's Litigation Section and represents businesses from a variety of industries to protect their interests in commercial relationships. The litigation stars are selected based on recommendations by peers and clients.
---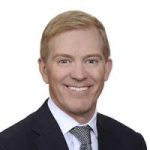 Peter Hogan '98
Peter Hogan recently joined Buchalter as a member of its Corporate Practice group in Los Angeles. Buchalter is a full-service business law firm that provides legal counsel at all stages of clients' growth and evolution to help them meet the many legal challenges and decisions they face. Hogan's practice primarily focuses on securities, general corporate matters, and mergers and acquisitions. His clients include private early stage, middle market, and publicly traded companies in a variety of industries.
---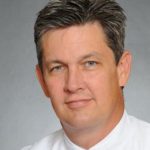 Kevin Curtin '88
Kevin Curtin, the senior appellate counsel for the Middlesex District Attorney Marian Ryan, recently received the American Bar Association Minister of Justice Award. The award is given to a prosecutor who embodies the principles of the ABA Standards for criminal justice, prosecution function, particularly that "the duty of the prosecutor is to seek justice, not merely to convict," according to the ABA. Additionally, the prosecutor must exemplify various principles, including the obligation to protect the innocent as well as to convict the guilty and an unwavering commitment to legal and ethical standard.
---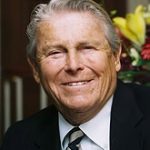 Julian J. D'Agostine '53
Julian J. D'Agostine, a respected real estate lawyer and founder of Davis, Malm & D'Agostine, passed away October 30. With the help of his leadership, the firm became a premier, full-service New England organization that provided legal representation to local, national, and international clients in a variety of sectors. During his time practicing law, D'Agostine expanded real estate law beyond real estate title and conveyancing to include development, environmental permitting, and land use litigation.
He was active in the community and served in various leadership roles of bar associations, real estate industry associations, the Board of Bar Overseers, and was a trial counsel advocate with JAG. Fellow founding shareholder Michael Malm, said of his colleague: "Julian didn't tolerate slackers, and he taught me and other members of our firm to fight hard but fairly for our clients. At the same time, he never allowed us to forget where we came from, lose our sense of humor, or fall into the trap of self-importance." D'Agostine was also a generous benefactor to Boston College.
---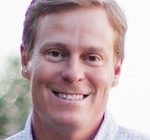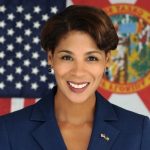 Chris Hunter '98 and Pam Keith '95
Democrat Chris Hunter, a former federal prosecutor and FBI agent, lost his hard-fought bid in the mid-term election to unseat incumbent Republican Gus Bilirakis in Florida's 12th Congressional District. Elsewhere in Florida, Democrat Pam Keith, who served as a US Navy Judge Advocate from 1995 to 1991, competed as far as the primaries for a seat in the state's 18th District. The winner of that contest, Laura Baer, lost to a Republican in the mid-term election.
---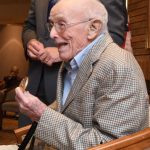 Edward F. Daly '49
Edward Daly accepted the Congressional Gold Medal, the highest civilian honor, September 24 for his service during World War II. Daly was a member of the Office of Strategic Services (OSS), the predecessor for today's Central Intelligence Agency, where he worked in communications and was responsible for coding and decoding messages.
After graduating from Holy Cross University in 1942, Daly was assigned to a unit in Kunming, China, where they earned the Presidential Unit Citation for extraordinary heroism. He attended Boston College Law School after the war and went on to work for the FBI and US Department of Labor. Today, he is one of fewer than 100 living OSS employees.
Though Daly was unable to attend the formal medal ceremony held in the US Capitol Building in March, US Representative Jim McGovern personally presented the medal to Daly at his retirement home the day before his 98th birthday. Friends and family gathered as Daly was honored by McGovern, who said in a Boston Globe story about the event, "I appreciate how humble he is, but the bottom line is that the OSS, all of our major security organizations, they work as a team. Everybody's important. Everybody's vital. And he deserves this credit. He deserves this honor."
---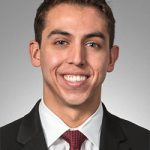 Walter Rodriquez '15
Walter Rodriquez, an associate at Locke Lord LLP, was named one of El Mundo's Boston Latino 30 under 30 for 2018. El Mundo honors young individuals making an impact on the Massachusetts Latino community in a variety of fields, including, but not limited to, business, sports, community service, and fine arts. The list serves to highlight the growing and invaluable impact of the Latino community in Boston, the state, and the world. At Locke Lord, Rodriguez represents public and private companies and private equity funds in connection with financings, corporate and securities law matters, and mergers and acquisitions. Recent accomplishments include his appointment as the Hispanic National Bar Association Young Lawyers Division 1 Representative and his selection to the Greater Boston Chamber of Commerce Future Leaders Program. While at BC Law, Rodriquez was executive articles editor of the International & Comparative Law Review and president of the Latin American Law Students Association.
---
Isabelle Bauer compiled this report.