Professor Thomas J. Carey '65, is a bridge between the old and new in legal education. As a law student, he remembers that he and his classmates "didn't think twice of waiting three years to practice law." In those days, students took two years of required courses and then electives, all of them book-intensive, podium-based, and focused on the fundamental legal knowledge required for bar passage. Clinical education, popular today for pushing students out of the classroom as practitioners-in-training, did not exist.
Yet, for the entirety of his professional career, Carey has influenced clinics, competitions, and hands-on coursework. Judith McMorrow, BC Law's dean of experiential learning, calls him "the utility infielder for all things advocacy." He is a former full-time faculty member of BC Law, currently juggles his adjunct teaching duties with a career in private practice, remains heavily involved in the Law School's Moot Court Teams, and is the impetus behind the Law School's two-year-old Amicus Brief Clinic.
The Amicus Brief Clinic is a "pop-up" designed to respond to calls for amici from the Supreme Judicial Court of Massachusetts. The process is organic, typically involving a professor interested in the subject matter, a small group of students who have expressed interest in practical learning experiences, and Carey, who acts as the signing attorney.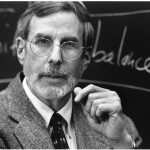 The most recent brief, filed in favor of the plaintiff in the case Hedberg v. Wakamatsu, Docket No. SJC-12624, regards a hearsay rule of evidence in a medical malpractice case. BC Law Professor Mark Brodin, a leading expert in such matters and co-author of the Handbook of Massachusetts Evidence, and 2L Nickolas Merrill worked alongside Carey researching and drafting the brief.
They argued that the Supreme Judicial Court should rule that a witness suffering from memory loss is "unavailable" for the purposes of the hearsay rule, as the federal rules of evidence provide. Such a rule had been recommended in the 1980's by a committee that urged the Supreme Judicial Court to codify Massachusetts Evidence law, but the Court decided to continue developing its evidence rules on a case-by-case basis in the common law tradition. According to Carey, this appears to be the first time since then that the matter of using the federal rule was squarely presented to the Court in a litigated case. The team attended oral arguments on February 7, and a decision is expected this summer.
Merrill, who calls his participation in the clinic "a great decision," had hoped to develop his research and writing skills. He got what he bargained for, and more. He recalls one memorable moment when Carey directed him to a specific hornbook in the law library. Not only did Carey remember the title and author, he also described the cover design of the book, the year of publication, and the publisher. "Sure enough, I go into the library, and there's the book, exactly as he describes it," Merrill says. "He has one of the sharpest memories I know of."
Brodin calls the amicus clinic a "glorious opportunity for students," particularly so because of Carey, whom he describes as a "master teacher, master lawyer, and the most knowledgeable lawyer I've ever known."
Carey's own legal training began early. His mother was a law student in the 1930's. Though she left before graduation, she worked as a legal secretary, and her interest in the field inspired her son. He attended Boston College and BC Law. "Like a bad penny, I arrived on campus in 1958 and never left," Carey laughs. "I fell in love with the law very quickly."
While Carey views the foundation of legal education as fundamentally the same as it was in the early 1960's, he also recognizes that life was different back then. The Law School occupied More Hall, a building opposite St. Ignatius Chapel on the Chestnut Hill campus. Tuition had recently been raised to $1,500. Thirty percent of an incoming first year class was not expected to graduate.
Furthermore, the Law School steered students to specific practice areas, taking an active role in guiding them into prospective careers while carefully managing the interview process. As a result, Carey and a classmate were sent into downtown Boston, each to meet with two judges for open clerkship positions. Carey left the meeting adoring Judge Andrew Caffrey but having mixed feelings about the other position, while his peer favored the other judge. "Luckily," Carey chuckles, "the judges went out to lunch to discuss their selections and felt the exact same way."
Accordingly, Carey landed a post-graduate clerkship with Judge Caffrey at the United District Court for the District of Massachusetts.
That clerkship led Carey to an LLM at Harvard Law and then to a brief second clerkship, with Judge Frank Murray, also of the District of Massachusetts. By 1968 Carey was teaching at Suffolk Law School and in 1971 became a full-time faculty member at BC Law.
Carey eventually left his teaching post for private practice and for a stint as the appellate attorney for the Major Violators Division of the Suffolk County District Attorney's Office. Even so, Carey remained active in advocacy programs at BC Law. "I always kept an interest in teaching and Moot Court, but I was lucky to have the experience of private practice, teaching, and government service," he says.
He returned to the faculty in an adjunct role in 1990, and started the Appellate Advocacy Seminar, an experiential learning opportunity that allowed students to engage with actual appellate cases. The course was offered for twenty-five years and was a forerunner of the Amicus Brief Clinic.
In early February, a week after the clinic's most recent brief had been filed, Carey reflected on his career. He remembers his law professors as superb, recounts stories of his students graduating with impressive experiential credentials on their resumes, and even tells of how he paid for his own nearly decade-long private education: He used the proceeds from the farm stand he ran as a teenager outside his family home in Hingham, MA, where he has long been active in the Town's civic affairs.
In these moments, with his immediate recall of names, dates, and cases on full display, it isn't difficult to see why Professor Brodin considers Carey "a source of historical knowledge."
Though he has always been on the forefront of the shift to a more practice-based approach to legal education, Carey believes the fundamental study of law is the same in 2019 as it was in 1963. Students engage with difficult questions, work enormously hard, and often end up with wide-ranging, interesting careers.
In his sixth decade at the bar, with stints as a law student, clerk, classroom teacher, author, private practitioner, competition coach, and clinical educator, he sums it all up with a characteristically straightforward line. "What I'm doing now is similar to what I've always done, and I'm enjoying it as much as I ever did."
Photo: Professor Thomas Carey with student Nickolas Merrill. Between them is a portrait of Joan Lukey '74, whom Carey coached to victory as member of BC Law's National Moot Court Championship Team in 1973 and as the first woman selected as Best Oral Advocate at the National Moot Court Competition.