Legal historian and Harvard Fellow William Sullivan (pictured above with BC Law Professor Mary Bilder), plus MetLife senior vice president Hugh McCrory '86, international jurisprudence scholar Alexander Somek, and speakers concerned with racial justice, markets regulation, public policy, and more filled the BC Law's calendar in February.
Sullivan, the 2018-2019 Berger Howe Fellow at Harvard Law, was the guest at BC Law's Legal History Roundtable on February 7. He discussed his article "The Law/Fact Distinction and the State: Pisa, 1150-1200." Sullivan is a graduate of Princeton and Yale Law and is currently a PhD candidate in the departments of classics and history at the University of Chicago. His interests include European legal history, Roman law, and comparative law.
Read about other events below.
---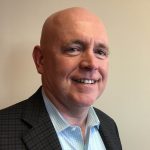 The Business Law Society (BLS) invited Hugh McCrory Jr. '86 to host a lunch and learn event February 6. McCrory is Senior Vice President and Chief Counsel at MetLife in New York City. The longstanding BLS series gives students the opportunity to interact with and learn from successful business alumni.
---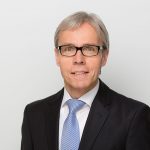 Professor Alexander Somek of the University of Vienna presented the Clough Center for Constitutional Democracy's Distinguished Lecture in Jurisprudence on February 11. He is a professor of philosophy and methodology of law at Vienna and a global affiliated professor of Law at Iowa. He is a recognized scholar of jurisprudence, EU law, comparative constitutional law, and public international law.
---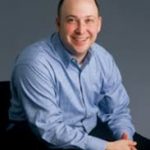 Adam Levitin was the featured guest at the Regulation and Markets Workshop on February 19. The Agnes N. Williams Research Professor and Professor of Law at Georgetown Law, Levitin specializes in bankruptcy, commercial law, and financial regulation. His work has garnered numerous awards, including the American Law Institute's Young Scholars Medal, which recognized his work's potential to influence improvements in law.
---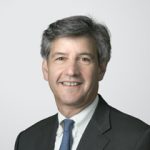 The Real Estate Law Society hosted a panel discussion February 21 on legal careers in real estate law. The panelists were Howard Levine, senior of counsel for K&L Gates and a BC Law adjunct; Frank Stearns '86, a partner in Holland & Knight; Patrick Gallagher '16 and Justin Masterman '14, associates from Dain Torpy; and Andrew Bensson '16, an associate at Gordon Meyer & Associates.
---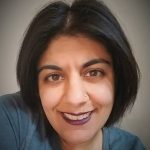 The Black Law Students Association held its annual CultureShock event February 25, one of several events commemorating Black History Month. Anjali Vats, who teaches in BC's Department of Communication, the African and African Diaspora Studies Program, and the Law School, discussed Critical Race Theory, which examines the role of race as a product of societal inequality. On February 26, the Massachusetts Black Women Attorneys (MBWA) joined the Black Law Students Association for a networking event.
---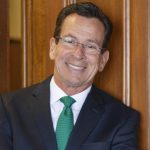 The Winston Center for Leadership and Ethics and BC Law's Rappaport Center for Law and Public Policy presented "A Governor's Trained Eye in Guiding Public Policy" February 25 with Jerome Lyle Rappaport Visiting Professor in Law and Public Policy Dannel Malloy '80. He spoke of his work in law and politics, having been a prosecutor in the Brooklyn DA's office, mayor of Stamford, CT, and governor of Connecticut. He received the prestigious John F. Kennedy Profile in Courage award for helping refugees and immigrants resettle in Connecticut.