Jeffrey Siger '69 (above) and C. Joseph Greaves '81 keep churning out attention-getting novels from their respective perches in Greece and Colorado. Both crime writers have won numerous awards for their work.
Siger is the author of The Mykonos Mob, the tenth book in his Chief Inspector Andreas Kaldis series, published by Poisoned Pen Press in April. This comes on the heels of An Aegean April, the ninth in the series, which was included in Library Journal's "Best Books of 2018." Recognition of his work comes from many quarters. Siger was named the novelist for Greece in the August 2018 New York Times Book Review article, "All the World's a Crime: Thrillers from Around the World," and selected as one of six authors—and the only American—writing mysteries that serve as a guide to the country by the Hellenic General Secretariat of Media and Communications. Siger blogs about Greece every Saturday on www.murderiseverywhere.blogspot.com and can be reached at www.jeffreysiger.com.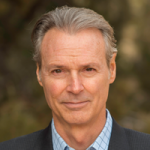 Greaves recently announced the publication of his sixth novel, Church of the Graveyard Saints, by Torrey House Press. His previous title, Tom and Lucky was a Wall Street Journal Best Books of 2015 selection and a finalist for the 2016 Harper Lee Prize. Greaves spent twenty-five years as a trial lawyer in Los Angeles before moving to Santa Fe in 2006 to pursue a writing career. He is a member of the National Book Critics Circle and the book critic for the Four Corners Free Press in southwestern Colorado, where he currently lives.
---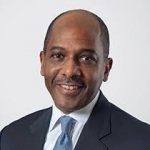 Steven Wright '81
Wright was named senior vice president and general counsel of the Federal Reserve Bank of Boston. As the Boston Fed's senior legal office, he provides counsel to the bank's leadership, is a member of the Executive Committee, and heads the legal services group. Wright comes to his new position following a twenty-year career with Holland & Knight LLP, where he was the executive partner overseeing the management of the firm's Boston office. He is well regarded for his legal and business expertise, his contributions as a leader in the legal and business communities in Boston, and his commitment to public service.
---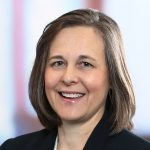 Susan M. Finegan '91
Finegan was honored with the 2019 Great Friend of Justice Award by the Massachusetts Bar Foundation for her dedication and commitment to equal justice. A partner in the Boston office of Mintz Levin and chair of the firm's Pro Bono Committee, she also serves as co-chair of the Massachusetts Access to Justice Commission and is a member of the Supreme Judicial Court's Standing Committee on Pro Bono Legal Services. Susan is a nationally recognized pro bono pioneer with a passion for helping underserved populations. Her pro bono cases include her work to defeat President Trump's first immigration travel ban in 2017, the passage of a Massachusetts restraining order law for victims of sexual assault, and the creation of innovative statewide pro bono programs.
---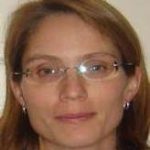 Hon. Kathryn E. Hand '94
Hand was named associate justice of the Massachusetts Appeals Court in March following nomination by Massachusetts Governor Charlie Baker and confirmation by the Governor's Council. Former presiding justice of the Appellate Division of the District Court, Southern Division and the Barnstable District Court, Justice Hand brings twenty-four years of legal experience to her new position. In addition, she serves on the Supreme Judicial Court Standing Advisory Committee on the Rules of Civil Procedure, has led the District Court Debt Collection Working Group since 2017, and is a mentor in the Trial Court Judicial Mentoring Program.
---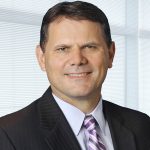 Gregory P. Varga '95
Varga was elected a Fellow of the American College of Coverage Counsel, an international association of lawyers who represent the interests of insurers and policyholders. He is a partner in the Hartford, CT, office of Robinson & Cole LLP, where he is chair of the firm's Technology Committee and focuses his practice on insurance coverage and corporate litigation.
---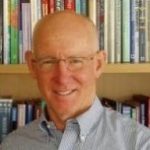 Robert Fletcher '96
Fletcher was named chief legal officer and vice president of Stryker Corporation, a medical technology company headquartered in Kalamazoo, MI. He was previously vice president of global litigation at Johnson & Johnson in Boston, where he has also served as general counsel to the company's medical devices and pharmaceutical sectors.
---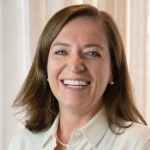 Jennnifer Millones '96
Millones, chief legal officer and assistant secretary of Newman's Own Foundation in Westport, CT, spoke in April at a BC Law event sponsored by the BC Law Business Law Society and Boston Alumni Chapter.
---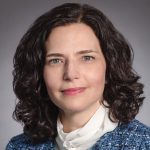 Kristen Mathews '98
Mathews, a partner in the New York, NY, office of Morrison & Foerster and a member of the firm's global privacy and data security group, represents clients in many industries and advises them on matters of compliance with data laws, data protection in transactional matters, and prevention and response with respect to cybersecurity breaches. She was previously a partner and head of the privacy and cybersecurity group at Proskauer Rose LLP. Kristen's interest in data privacy precedes her years at BC Law, where she co-founded the Intellectual Property and Technology Forum, an academic journal on emerging legal issues in the field.
---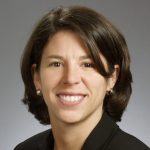 Sara P. Bryant '03
Bryant was named vice president of the board of directors of the newly launched Boston Chapter of Professional Women in Construction, a national nonprofit organization that supports women and promotes diversity in the architecture, engineering, construction, and related industries. Sara is the managing partner in the Boston office of Murtha Cullina and a member of the firm's Litigation Department and construction practice group.
---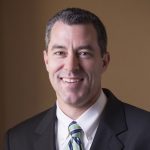 Peter F. Durning '03
Durning is the new managing partner of Mackie Shea PC, an environmental, land use, and litigation law firm based in Boston. He focuses his practice on environmental litigation, enforcement defense, land use and permitting, and water and wetlands related matters; and represents public companies, high net worth individuals, investors in renewable energy facilities, small businesses, and communities. He was previously an associate at Goulston & Storrs PC.
---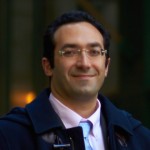 Matthew M. Yospin '09
Yospin is a patent and intellectual property attorney in private practice in Boston, where he works with businesses, entrepreneurs, and inventors in intellectual property and transactional law matters. His extensive business experience stems from his prior career in the computer software consulting business. Visit his website at www.yospinlaw.com to read his latest blog on the 100th anniversary of the Great Boston Molasses Flood or follow his monthly email newsletter presenting interesting and relevant topics related to intellectual property law, his activities in the community, links to his blog posts, and a list of recently read books.
---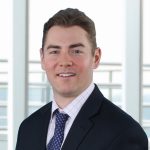 Barrett P. Wilson-Murphy '13
Wilson-Murphy is an associate in the Boston office of Robinson & Cole and a member of the firm's business transactions group. He was previously an associate in the corporate group of an international law firm. In addition to his law practice, Barrett is a volunteer with the Achilles International Freedom Team, an organization that provides running and marathon opportunities to wounded members of the US military, and has guided disabled Iraq and Afghanistan veterans in twenty marathons.