Unemployment may be low, but high-profile strikes by teachers in states from West Virginia to Washington, recent actions in Massachusetts by employees of utility National Grid and grocery chain Stop and Shop, and an international protest by Uber and Lyft drivers, suggest that job dissatisfaction is widespread through large sections of the labor force.
On the positive side, pressure to recruit and retain top talent in today's hypercompetitive job market is driving employers to develop robust policies to increase diversity and counter harassment and discrimination of all kinds, from sexual misconduct to pay inequality. We talk to five alumni whose practice in labor and employment law is collectively helping to shape the experience of work for thousands of people at a time of radical transition.
---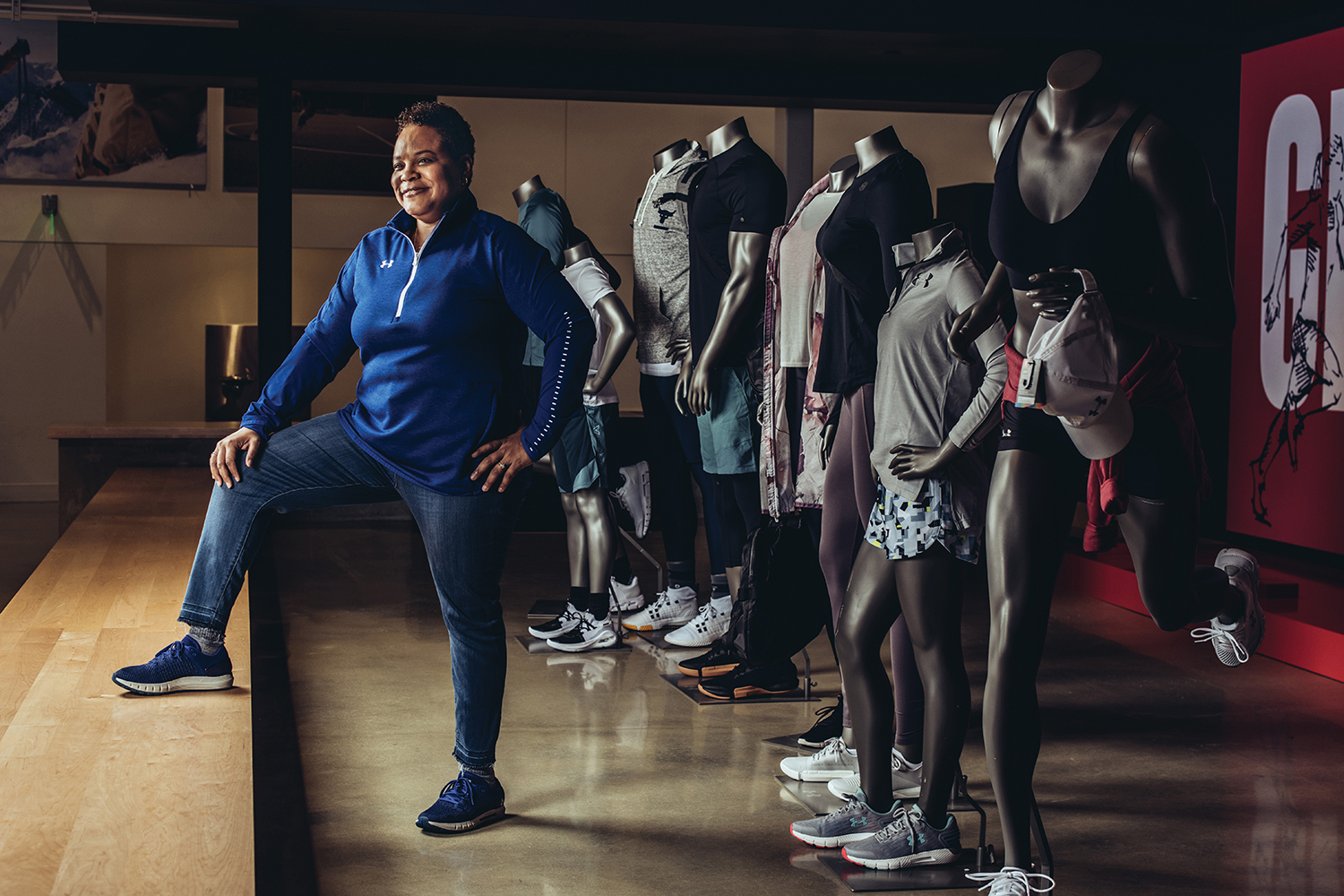 AISHA JORGE MASSENGILL '95
Managing counsel says corporations are feeling the pressure for equality, equity, and diverse leadership.
"The crux of employment law is ensuring level playing fields," says Aisha Jorge Massengill, managing counsel, employment, for Under Armor, Inc., the Baltimore-based international performance apparel company. Massengill's playing field is global; she oversees employment matters for 14,000 employees worldwide.
"Anything that can act as a barrier to optimizing talent within the organization requires my attention on a day-to-day basis," says Massengill. Pay equity, gender equality, ensuring inclusive workspaces, and addressing unconscious bias in decision-making are all high on her strategic agenda.
With more than twenty years' experience in the field, Massengill has seen a positive evolution in employers' attitudes to groups that have been historically underrepresented or discriminated against in the workplace, including women, minorities, and people from the LGBTQ community. In the wake of the #Me Too movement, she has also seen a "mindset shift" in how employers handle sexual harassment allegations, in ways that acknowledge subtly undermining behaviors, as well as overt abuse.
On the horizon, Massengill predicts increasing pressure on publicly traded companies, in particular, to develop diverse leadership, in tandem with demands for gender equality and pay equity. In terms of recruitment, this means ensuring diverse interview panels and slates of candidates, and providing leadership training at all levels of the organization. "It's important to always keep your eye on removing barriers to equality in the workplace," she says.
Photograph by Stephen Voss
---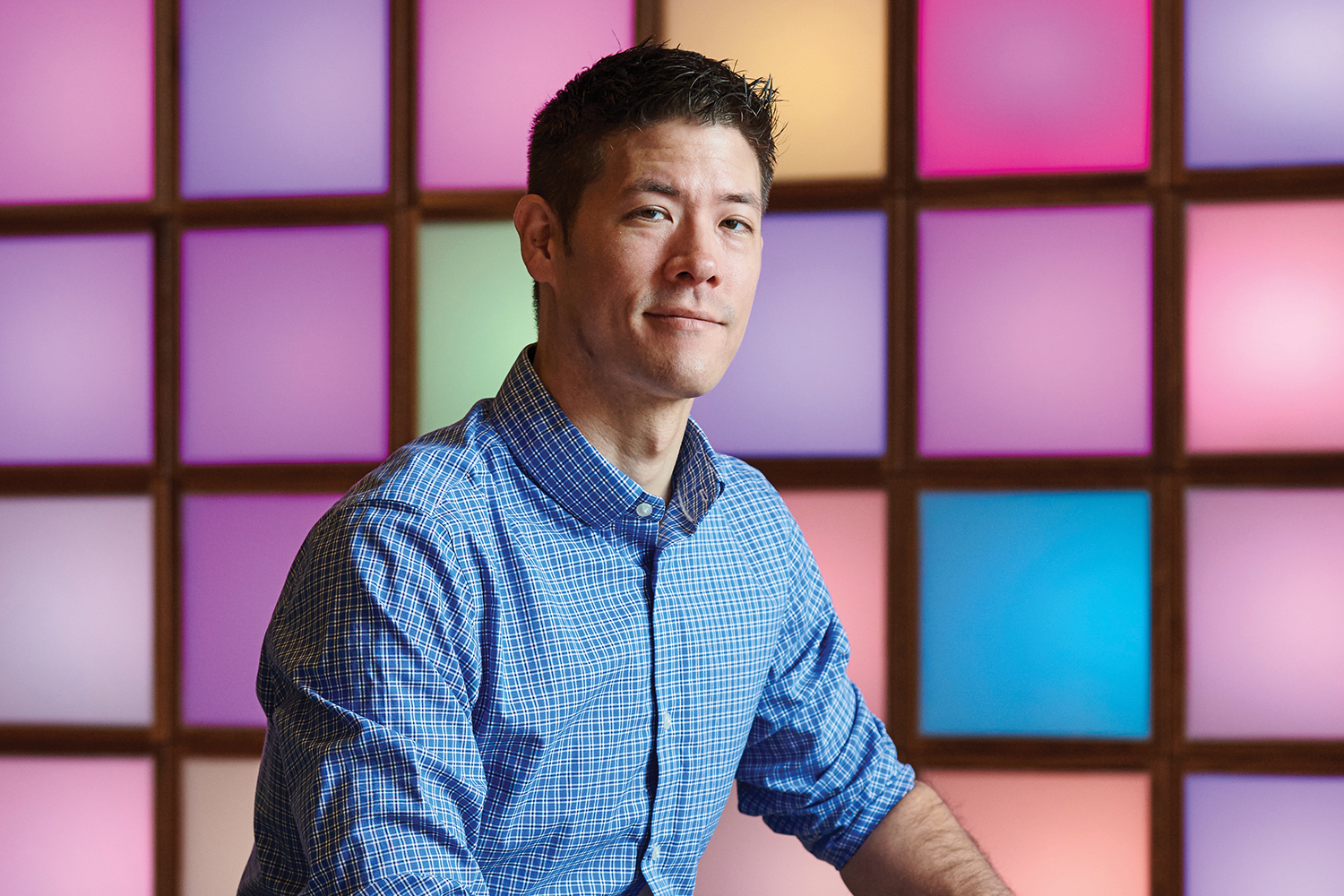 BRIAN WONG '08
Global expert thinks the US has a lot to learn from the employment relationships of other nations.
In January 2019, Brian Wong was appointed senior legal counsel, employment, at software giant Adobe, a California-based multinational. Previously, he spent four years in a similar position at clothing retailer Gap Inc., where he supported a workforce of 15,000-20,000 employees in more than twenty countries in the Americas and the Asia Pacific regions.
With comparably broad geographic responsibilities at Adobe, Wong sees how challenges for global companies play out internationally, in different legal and cultural contexts. Current priorities are data protection, trade secret protection, adapting to global changes in contingent labor, investigating whistle-blower allegations, and managing the worldwide ripple effects of the #MeToo movement.
With its presumption of "at will" employment, the US is an outlier, notes Wong. For example, in Korea and Japan, he says, "the employment relationship is much more like a life-long family relationship," than the customary US "arms-length, at-will transactional relationship driven by contract, where either party can walk away at any time." Supporting a global workforce, he says, means "respecting these cultural and legal differences without losing sight of consistency, equity, and the company's core values."
In October 2018 Adobe achieved global gender pay parity, a pragmatic as well as ethical goal for a company dependent on harnessing creativity. Equality of opportunity is the next target: "If employers don't clear a path for all of their talent, they're not going to get the best out of that talent," says Wong.
Photograph by Jay Watson
---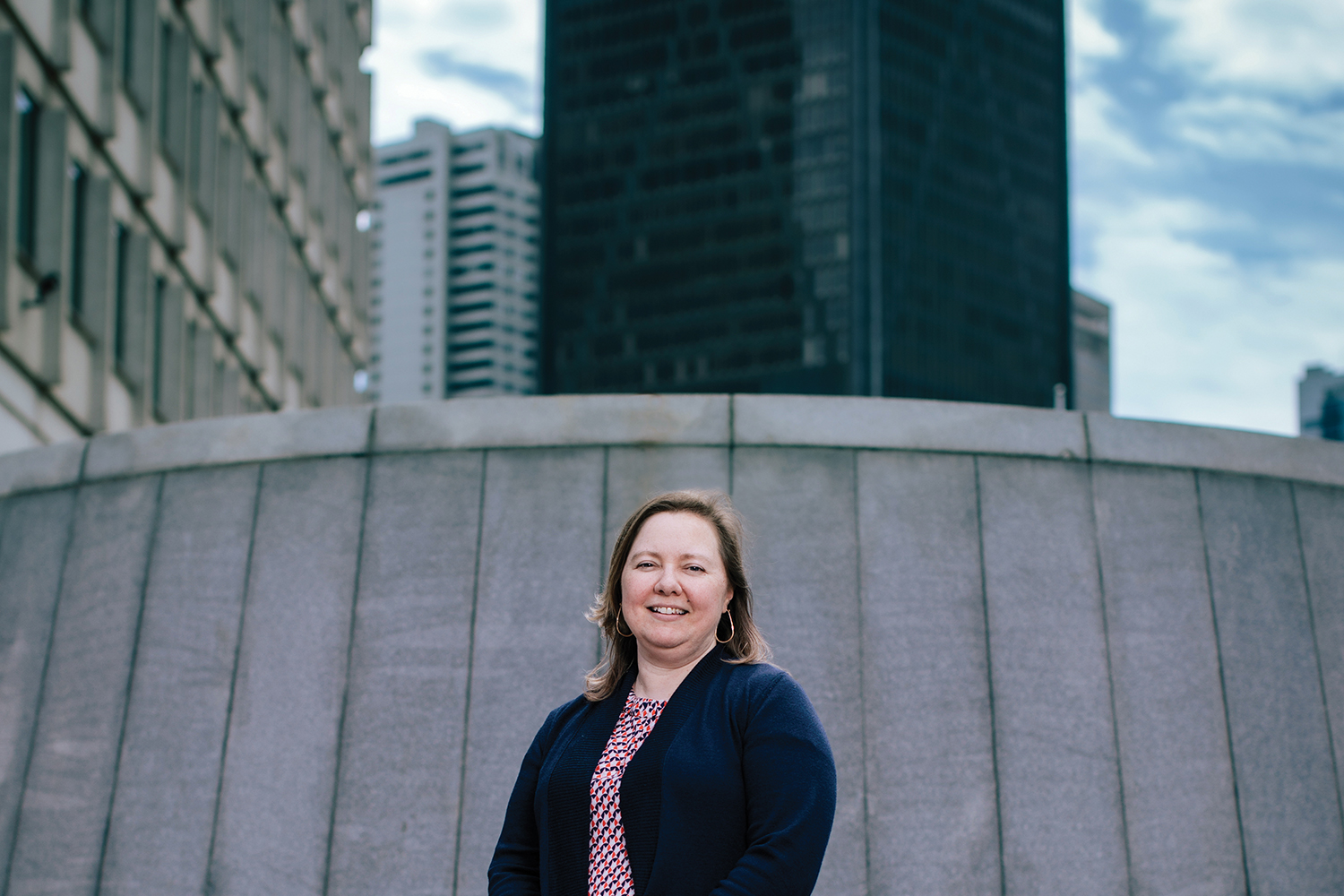 SARA SMOLIK '04
Long-time fighter against discrimination suggests that without a level employment field, democracy is threatened.
Sara Smolik has battled against discrimination since law school, when she was among the BC Law students and faculty who took a case to the Supreme Court to fight military recruiting on campus while the "don't ask, don't tell" policy was in place.
Now a senior trial attorney in the Boston office of the US Equal Employment Opportunity Commission (EEOC), Smolik has watched the erosion of workers' rights by the use of class action waivers, the rise of mandatory arbitration agreements, and the expansion of the gig economy.
"We have a rising class of workers in this country who are working outside the traditional protections of Title VII, the Americans with Disabilities Act, and the Fair Labor Standards Act, and that's a very big problem we're going to have to grapple with," she says.
"Without the basic workplace protections that guarantee a level playing field, like the right to a minimum wage, a right to overtime, a right to be free of sexual harassment, a right to be free of race discrimination in hiring and job assignment, how can people meaningfully participate in democracy?" asks Smolik.
"These working relationships need to be regulated as traditional working relationships have been for decades," she says, warning that the withdrawal of these protections from an ever-increasing number of workers constitutes "a fundamental threat to our society."
Photograph by Matt Kalinowski
---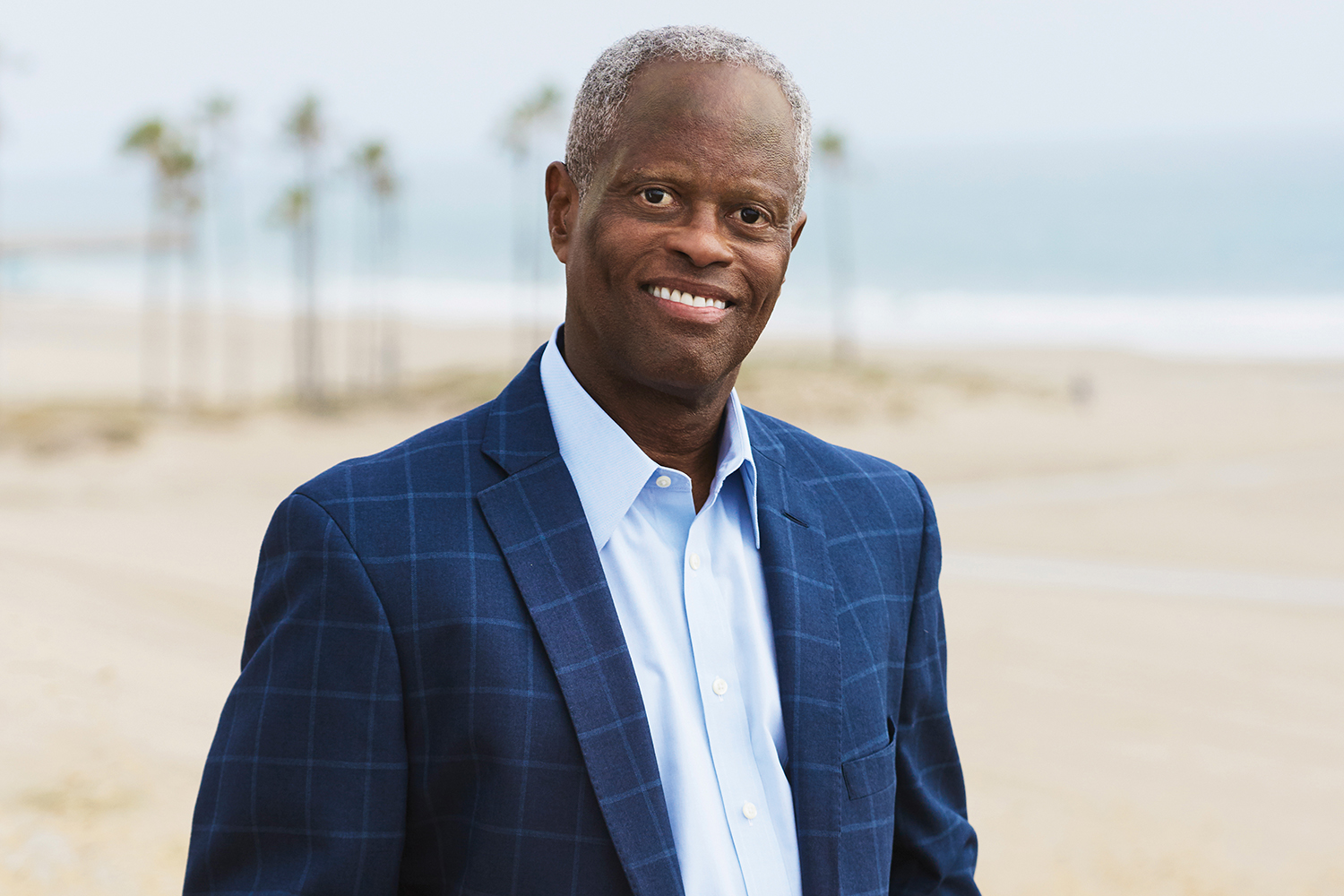 JAFFE DICKERSON '75
Veteran lawyer identifies AI and big data as biggest reformers of work life as we know it.
As a law student, Jaffe Dickerson devoured oral historian Studs Terkel's 1974 book Working, a collection of interviews about the daily experience and meaning of work in people's lives. Over twenty-eight years at Littler Mendelson PC, the world's largest labor and employment firm representing management, and more recently as principal of his own Los Angeles consulting company, he has seen radical shifts from the working world captured by Terkel.
The growth of the gig economy, the decline of private sector organized labor, the rising use of arbitration agreements, and an increasing concern with workplace violence have all impacted his practice. Looking forward, he sees Artificial Intelligence and the harnessing of big data as driving major changes far into the future.
Big data enables companies to analyze every aspect of their operations, from tracking workers' compensation claims to identifying facilities with high levels of sexual harassment allegations. These developments can spur organizations to adopt robust policies on safety and training that benefit employees as well as employers: "They improve the workplace; everybody gets smarter," says Dickerson.
In the short term, Dickerson will be monitoring moves by state legislatures to require paid parental leave, and watching three SCOTUS cases scheduled to be heard in Fall 2019. These will determine whether civil rights protections in the workplace extend to sexual orientation and gender identity. "This will be a landmark one way or the other," he predicts.
Photograph by Adam C. Bartlett
---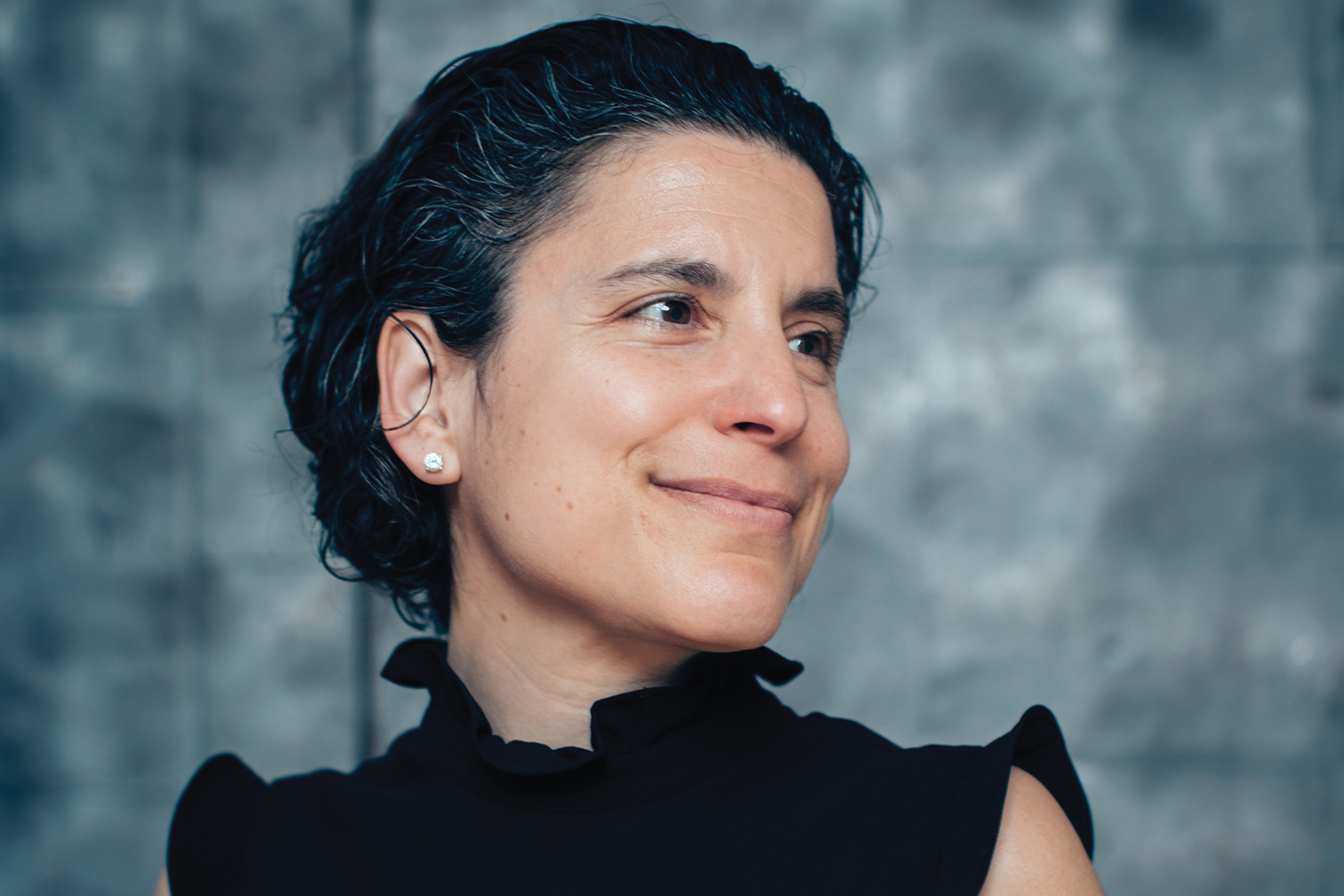 NICOLE HORBERG DECTER '01
Top labor-side attorney believes that the erosion of workers' security is reawakening a sleeping giant.
A summer internship at United Auto Workers in Detroit, and a Labor Law class taught by Professor Thomas Kohler launched Nicole Decter into a career dedicated to securing equity and dignity for workers. Now a partner at Boston's Segal Roitman LLP and a New England Super Lawyer in 2016-18, Decter represents public- and private-sector union clients, as well as individual clients and groups of employees in wage and hour and antidiscrimination litigation.
"American employment relationships have become less secure and less beneficial to workers throughout the economy," says Decter. She sees employers increasingly using staffing agencies, outsourcing, and misclassification of workers as independent contractors to limit their obligations to employees. Since the 2016 election, workers' protections under the National Labor Relations Act have also eroded.
On a more optimistic note, Decter sees a reinvigoration of the labor movement nationally, but particularly in Massachusetts, citing recent successful actions by unionized workers at the utility National Grid and the grocery chain Stop & Shop. "Often, unions act as canaries in the coal mine to ensure that both private and public employers are operating in an effective and accountable manner," she says.
In an increasingly fragmented and technologically driven workplace, Decter sees isolation and lack of information as the greatest threats to workers' rights. "Building knowledge and organizing," she says, will be crucial to protecting those rights.
Photograph by Matt Kalinowski