The Rappaport Center for Law and Public Policy presented a talk on September 23 by Brittny Saunders (above), the first of three Senior Fellows in Residence who will spend one week at BC Law this fall. Her lecture, "Building Infrastructure for Equity: Challenging Racism through Work in City Government," was an explanation of her job as Deputy Commissioner for Strategic Initiatives at the New York City Commission on Human Rights, where she manages inter-agency partnerships and special projects related to data-driven discrimination and racial justice. The Senior Fellows in Residence initiative is designed to connect students, Rappaport Fellows, and faculty with mid-career professionals by engaging them during their visits in a community address as well as in seminars and as guest lecturers in classrooms.
---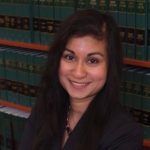 Kish Parella, an expert in the workings of multinational and sovereign entities engaged in disputes before US courts and international tribunals, kicked off BC Law's fall Regulations & Markets Workshop series September 16. The Washington and Lee Law associate professor discussed "Improving Social Compliance in Supply Chains" (forthcoming in Notre Dame Law Review), a reflection of her research on the interaction between law and reputational mechanisms to improve corporate conduct in global supply chains.
---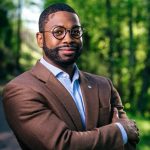 Drinan Assistant Visiting Professor Hernandez Stroud joined three BC Law faculty on September 25 to preview the 2019-2020 session of the US Supreme Court and the cases to be heard. Professors Kent Greenfield, Steven Koh, and Hiba Hafiz were Stroud's colleagues on the panel and together they provided a variety of perspectives. Greenfield is an internationally recognized scholar of constitutional law and corporate governance and was recently named a principal author of Moore's Federal Practice. Hafiz, an expert of antitrust, labor, and administrative law, clerked for Judge Juan R. Torruella of the US Court of Appeals for the First Circuit. Like Hafiz, Stroud also clerked on the First Circuit Court of Appeals, but with Judge Rogeriee Thompson; his scholarship has focused on legal issues of addiction. Koh, the newest member of BC Law's faculty, teaches and writes in the areas of criminal law and procedure, international law, and legal theory. The event was sponsored by the American Constitution Society.
---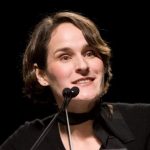 Erika Bachiochi, an Ethics and Public Policy Center Fellow, presented "A Putative Right in Search of a Constitutional Justification," a talk on the constitutional arguments developed in Planned Parenthood v. Casey and their sexual equality rationale. Bachiochi speaks widely on the impact of the new sexual norms on women and the poor, and is also interested in how religious institutions can help the poor and marginalized sections of society. The September 26 event was hosted by BC Law's Federalist Society.
---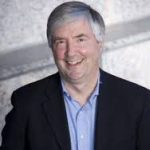 The Pamela B. Gann Professor of Law at Duke University, Lawrence Zelenak, was the presenter in BC Law's September 27 Tax Policy Workshop. An expert in income and corporate tax, Zelenak has published numerous articles on tax policy and a treatise on federal income taxation of individuals.
---
Brittny Saunders photo by Reba Saldanha