Boston College Law School has announced that three new professors will soon be joining its faculty ranks. Atinuke "Tinu" Adediran (above) is an interdisciplinary empirical scholar coming from a fellowship at the University of Chicago. Reena Parikh is completing a clinical teaching fellowship at Yale. And Sandy Tarrant '99, currently a visiting professor and clinic director at BC Law, will assume the title of Associate Clinical Professor.
---
Adediran will begin in the fall as an Assistant Professor. She will teach civil procedure, professional responsibility, and access to justice at the Law School. Her research focuses on inequality in the law, the structure of the legal profession, and the role of institutions in access to justice, which is the topic of her seminar as an Earl B. Dickerson Fellow and Lecturer in Law at Chicago Law.
Adediran previously worked as an associate in the Litigation Department of Cadwalader, Wickersham & Taft in New York City. She focused her practice on securities, contractual disputes, and Alternative Dispute Resolution. In June, she will earn her PhD in sociology in June from Northwestern University, where she received her master's degree. Adediran obtained her JD from Columbia University School of Law, and was a Harlan Fiske Stone Scholar.
---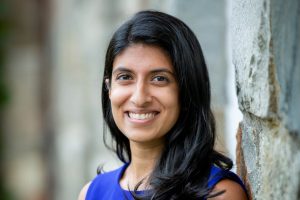 Parikh has been a Robert M. Cover Clinical Teaching Fellow at Yale Law School since 2018, where she has co-taught in the Worker and Immigrant Rights Advocacy Clinic. Before Yale, she worked for five years for United States Citizenship and Immigration Services in the Office of the Chief Counsel as Associate Counsel. During that time period, she completed a one-year detail as a Special Assistant US Attorney in the Eastern District of New York.
Parikh's experiences also include a clerkship for the Honorable Margaret B. Seymour in the District of South Carolina and internships with the Department of Justice Civil Rights Division and the Asian American Legal Defense and Education Fund.
Parikh earned her JD from American University Washington College of Law, where she graduated summa cum laude and was a Public Interest/Public Service Scholar. At Boston College, she earned her BA cum laude and was a Gabelli Presidential Scholar.
---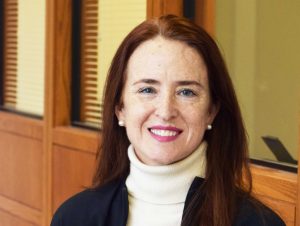 Tarrant's current roles at BC Law include as Director of the Entrepreneurship & Innovation Clinic (EIC) and teacher of Introduction to Transactional Law, an experiential 1L elective course. She is also Of Counsel at Casner & Edwards, LLP in Boston, where she has represented tax exempt organizations, businesses, and individuals working on nonprofit issues since 2004.
Previously, Tarrant was an Associate in both the Corporate and Public Finance practices at the Boston office of Mintz Levin. She worked with private and public companies on mergers and acquisitions, financings, public offerings, securities compliance, and governance. She also developed a robust pro bono corporate practice and served on the firm's Pro Bono Committee. Before attending Boston College Law School, she worked in varying capacities for nonprofit and political organizations around New England, focusing on women's issues advocacy and progressive coalition building.
At the EIC, Tarrant's mission is to support the development of law students into effective business lawyers by representing startups, entrepreneurs, and innovators in general corporate matters. Many clients are businesses started by BC students. Her goal is to expand EIC's capacity to handle structured transactions such as mergers, affiliations, and asset purchases and sales by partnering with BC Law alumni in transactional practice serving as co-counsel. "This will bring unique opportunities for law students as well as corporate attorneys looking for pro bono work in their practice area," Tarrant says.