Editor's Note: Due to the novel coronavirus outbreak, Boston College has sent students home for the semester. Classes are being conducted remotely as is most school business. BC Law Magazine will continue to publish online, bringing you news and updates about the impact of the shutdown. In time, we will deploy our writers and tap our vast community to provide deeper perspectives and insights into the legal, economic, and political ramifications of the pandemic. We will also publish occasional stories, like these Class Notes, that step away from the disease to remind you of the more normal aspects of daily life within our community, past and present.
---
David T. Flanagan '73
Flanagan (pictured above) was appointed executive chairman of the Board of Directors of Central Maine Power (CMP), a utility company that he led as its chief executive officer from 1994 to 2000. According to a CMP press release, "Flanagan will focus on restoring quality customer service to its Maine customers." A native of Maine, he has served in various high-profile roles in the nonprofit and public sectors throughout a career marked by a strong sense of civic responsibility.
---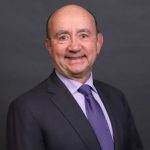 Len DeLuca '77
DeLuca, a veteran of three decades at CBS Sports and ESPN, was selected for the inaugural class of Boston-based Digital Sports Desk's "75 Over Sixty," an award honoring many of the individuals who "built the foundation of what was once 'a job in sports' but have now become known as the icons of the 'Sports Industry.'" In January, he was named to a three-year term as one of the eight outside directors to the Board of Directors of The Heights, Inc., the 100-year-old independent student newspaper at Boston College, where he was sports editor in 1973 and 1974. The founder of Len DeLuca & Associates LLC in New York, NY, he is also an adjunct assistant professor at the New York University (NYU) Stern School of Business Entertainment Media and Technology program, and at the NYU Tisch Institute for Global Sport.
---
E. Christopher Kehoe '79
Kehoe was presented with the Richard B. Johnson Award by the Real Estate Bar Association for Massachusetts (REBA) for his contributions to advancing the practice of real estate law. He is a past president of REBA and a current member of the association's Legislation, Commercial Real Estate Finance, Title Insurance, and National Affairs sections. A partner in the Boston office of Robinson & Cole LLP and a member of the firm's real estate and development group, he is a frequent speaker before legal, professional, and community groups on real estate law issues.
---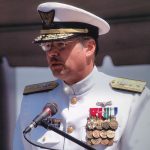 Rear Admiral Robert F. Duncan '83
Rear Admiral Duncan, retired from the US Coast Guard, was elected president of the Judge Advocates Association. He is a former judge advocate general of the Coast Guard and later, as district commander, led the Coast Guard's highly praised response to Hurricane Katrina.
---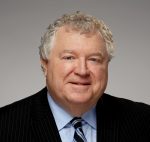 Michael K. Fee '84
Fee is a partner in the Boston office of Verrill Dana LLP and leads the firm's health care and life sciences defense practice group. His practice is primarily focused on white collar criminal, civil, and administrative enforcement matters. He was previously a litigation partner in the Boston office of Latham & Watkins LLP.
---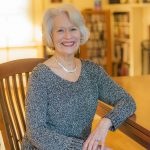 Lynne Spigelmire Viti '84
Viti was awarded an honorable mention in the 2020 Joe Gouveia Outermost Poetry Contest for her poem, "Meditations at Newcomb Hollow Beach," memorializing Arthur Medici, a young man who was attacked and killed by a shark near Wellfleet, MA, in 2018. Distinguished poet Marge Piercy served as judge. Established in 2012 in memory of the late Joe Gouveia, former Cape Cod poet laureate. WOMR/WFMR Community Radio continues the competition annually to honor Gouveia's commitment to poetry and to support poetry in the community. Viti is a professor emerita at Wellesley College following retirement as a senior lecturer in writing. Her debut short story collection, Going Too Fast, will be published in March by Finishing Line Press and her full-length poetry collection, "Dancing at Lake Montebello," will be released in November by Apprentice House Press at Loyola University Maryland.
---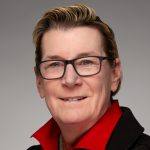 Nancy G. O'Donnell '85
O'Donnell is counsel in the Boston office of Verrill Dana LLP and a member of the firm's family law group. Previously an attorney at Rackemann, Sawyer & Brewster in Boston, she has more than thirty years of legal experience in family and general law. She is also a member of the Council for Women of Boston College.
---
James P. McKenna '86
McKenna is co-author of "The Legality of QALY under the ADA," a report released by Pioneer Institute that suggests the adoption of the quality of life years (QALY) measurement by state Medicaid programs has the potential to violate the Americans with Disabilities Act (ADA). He is a senior legal fellow at Pioneer Institute in Boston, teaches courses on law and ethics as an adjunct teaching professor at Worcester Polytechnic Institute, and serves as town moderator in Millbury, MA.
---
ileta A. Sumner '90
Sumner, founding general counsel of the Battered Women and Children's Shelter in San Antonio, TX, was appointed to the San Antonio Bar Foundation Fellows Class of 2020.
---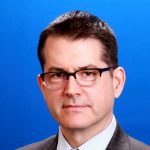 John F. Malitzis '92
Malitzis is the managing director and global head of surveillance for Citigroup Global Markets (Citi) and is responsible for trade and electronic communication surveillance. Prior to joining Citi, he was deputy general counsel at Citadel Securities and an executive vice president in surveillance at both the Financial Industry Regulatory Authority and NYSE Regulation.
---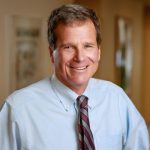 Thomas R. McKeon '92
McKeon was confirmed as justice of the Maine Superior Court following nomination by Governor Janet Mills. Prior to his judicial appointment, he was a partner at Richardson, Whitman, Large & Badger in Portland, ME, and focused his practice on civil and commercial litigation, construction law, and family law.
---
Aaron M. Toffler '92
Toffler was appointed director of policy at Boston Harbor Now, a nonprofit organization dedicated to promoting the economic, social, and environmental health of Boston's waterfront, harbor, and islands. Former director of the Environmental Studies Program and dean of the School of Communication and the Arts at Lasell University in Newton, MA, he has an extensive background in environmental advocacy and education. Toffler lives in Needham. MA, with his wife and two sons.
---
Darren T. Binder '93
Binder is senior vice president and chief legal and risk officer for St. Charles Health System in Bend, OR, where he is responsible for the Legal, Internal Audit, Compliance, Risk Management, and Information Security departments and serves on the corporations Executive Care Team. Following 22 years in the Washington, DC, area, he and his partner, Dave, and their twins, Keira and Austin, are "enjoying living in this resort mountain town with its many outdoor activities, beautiful scenery, and 20+ breweries." He and Dave continue to serve on the Board of City Dogs Rescue and City Kitties, a nonprofit organization they established in DC.
---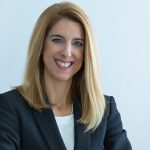 Marianne C. LeBlanc '93
LeBlanc, a partner at Boston-based Sugarman & Sugarman PC, was inducted as a fellow of the American College of Trial Lawyers. She is a member of the Massachusetts Board of Bar Overseers, the American Association for Justice Board of Governors, and the Executive Committee of the Board of Governors of the Massachusetts Academy of Trial Attorneys; serves as chair of the Bench Bar Committee of the Bar Association of Norfolk County Superior Court, and is vice president of the Massachusetts Chapter of the American Board of Trial Advocates.
---
Martin S. Ebel '94
Ebel was named chief operating officer of the US Equal Employment Opportunity Commission (EEOC) in Washington, DC. With the agency since 2010, he has served in a number of key positions, most recently as director of Field Management Programs, overseeing investigative and enforcement functions.
---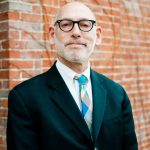 Jay R. Talerman '94
Talerman, a municipal law partner at Mead, Talerman & Costa LLC in Newburyport, MA, is director of operations of Boston Glory, the newest franchise in the American Ultimate Disc League. An ultimate player since 1985, he was a coach of the BC team while attending BC Law and, more recently, a member of the 2018 World Champion over-50 team. As the team's director of operations, he's responsible for overseeing staff and players on every facet of running a sports franchise and handles all contracts and legal issues. Boston Glory's inaugural season begins this April and, adds Talerman, "as Boston is one of the nation's biggest hubs for ultimate frisbee, we expect big things!
---
Nerre Shuriah '95
Shuriah presented a session entitled "Leading with Planning to Grow: Business Development in the New Paradigm" at the American Bar Association Wealth Management and Trust Conference in Orlando, FL, in February. She is senior vice president and director of wealth planning at First Citizens Bank in Raleigh, NC.
---
Fiona Trevelyan Hornblower '96
Hornblower is president and chief executive officer of the Foundation for Law Career Research and Education of the National Association for Law Placement, headquartered in Washington, DC. She was previously dean for career development and public service at Boston University School of Law.
---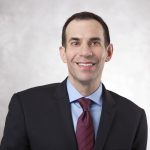 Miles E. Roeder '96
Roeder is a partner at Higgs Fletcher & Mack in San Diego, CA, and focuses his practice on immigration and nationality law. Since 2015, he has spent a week each year volunteering at an Immigration and Customs Enforcement (ICE) facility in Dilley, TX, where he prepares recently arrived asylum seekers from El Salvador, Guatemala, and Honduras for credible fear interviews and bond hearings.
---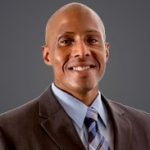 Michael Thomas '97
Thomas is a partner in the Los Angeles, CA, office of Ogletree Deakins and represents employers in both class action lawsuits and single-plaintiff litigation.
---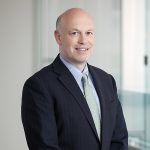 Daniel H. Weintraub '97
Weintraub was the recipient of a 2019 American Lawyer Industry Award in the category of Best Mentor–In-House. He is the chief administrative and legal officer and a managing director of Audax Group, headquartered in Boston. Weintraub also serves on the Board of Directors of Integrity Initiatives International, a Boston-based NGO created to combat grand corruption, and is a trustee of Hebrew SeniorLife.
---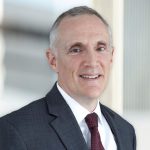 Myles K. Bartley '98
Bartley is special counsel in the New York, NY, office of Phillips Lytle LLP and specializes in the areas of commercial litigation and mass and toxic torts.
---
Karoline K. Shair '99
Shair is senior vice president, general counsel, and corporate secretary at Akouos, a Boston-based genetic medicines company developing potential gene therapies for hearing disorders. She was previously the vice president and head intellectual property counsel at Biogen, a biotechnology company in Cambridge, MA.
---
Sharon G. Leifer '02
Leifer is a partner in the Boston office of at Sullivan & Worcester LLP and focuses her practice on all aspects of commercial leasing. She is active in her community and serves as president of the Westwood (MA) Community Chest and a member of the Westwood Professional Women's Group.
---
Nathalia A. Bernardo '04
Bernardo is a partner in the New York, NY, office of Kramer Levin Naftalis & Frankel LLP and a member of the firm's real estate practice group.
---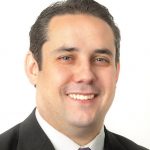 Michael S. Gove '04
Gove is a member of ElderCounsel, a national organization of elder law and special needs planning attorneys. He is founding partner Gove Law Office LLC in Northampton, MA, and focuses his practice on complex estate planning, business representation, and commercial and residential real estate transactions.
---
Geiza Vargas-Vargas '04
Vargas-Vargas is a partner in the Charleston, SC, office of Nelson Mullins and focuses her practice in the areas of corporate law, mergers and acquisitions, and finance and capital markets. Previously she was an assistant professor and assistant dean of academic success at Charleston School of Law.
---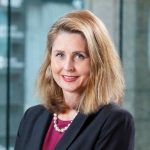 Hilary Dorr Lang '05
Lang is a partner in the Nashville, TN, office of Waller Lansden Dortch & Davis LLP. A registered patent attorney with a doctorate in organic chemistry, she focuses her practice on the preparation and prosecution of chemical, biologic, and pharmaceutical patents and the management of large patent portfolios in those areas. She previously served as counsel with McNeill Baur PLLC.
---
Adam M. Baker '08
Baker is an assistant US attorney at the US Department of Justice. He was previously a partner in the New York, NY, office of Alston & Bird LLP and a member of the firm's government and internal investigations and litigation and trial practice groups.
---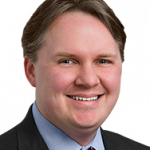 Brian P Maloney '05
Maloney is counsel in the New York, NY, office of Seward & Kissel LLP. A member of the firm's litigation practice group, he is a commercial litigator with experience across a wide range of sectors, including banking, maritime, and securities.
---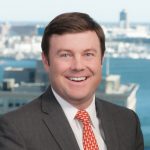 M. Patrick Moore Jr. '07
Moore was selected as a 2019 "Lawyer of the Year" by Massachusetts Lawyers Weekly for his role in securing a favorable judgement for the plaintiff in the McLean Hospital Corporation v. Town of Lincoln case. The Massachusetts Supreme Judicial Court ruled in favor of Moore's client, McLean Hospital, clarifying the education use exemption under the Dover Amendment. He is a partner at Boston-based Hemenway & Barnes LLP and concentrates his practice in complex business, administrative, land use, and appellate litigation.
---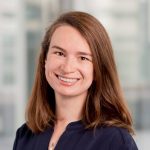 Ciara R. M. Baker '08
Baker is a partner in the Washington, DC, office of WilmerHale and focuses her practice on transactional and tax law.
---
---
Colm P. Ryan '08
Ryan is a partner in the Albany, NY, office of Barclay Damon LLP and concentrates his practice on commercial litigation, construction litigation, and torts and insurance-litigation matters.
---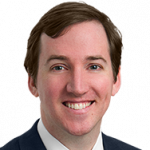 Kevin M. Neubauer '09
Neubauer is a partner in the investment management group in the New York, NY, office of Seward & Kissel LLP.
---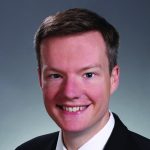 Gregory S. Bombard '10
Bombard is a partner in the Boston office of Duane Morris LLP and focuses his practice on trade secret litigation, business torts, and complex commercial and intellectual property disputes. He also serves as co-chair of the Boston Bar Association (BBA) IP Litigation Committee and a member of the BBA Intellectual Property Section Steering Committee and Senior Associates Forum. In addition to his law practice, he is a member of the Kitchen Cabinet, Greater Boston Food Bank's young professional group, and he serves on the UConn Alumni Association Advisory Board for Greater Boston.
---
Carla A. Reeves '11
Reeves was named to the National Black Lawyers "Top 40 Under 40" list for her professional achievement and leadership. An associate at Goulston & Storrs, she focuses her practice on employment litigation and counseling, and government and internal investigations, and is a member of the firm's Inclusion Advisory and Hiring committees. In addition, she was recently selected for the 2020 Leadership Council on Legal Diversity Fellows Program. Outside of her law practice, she is a member of the Board of Directors of the Boston Bar Association (BBA) Volunteer Lawyers Project, the BBA Labor and Employment Section Steering Committee, the Massachusetts Black Lawyers Association, and the Women's Bar Association Women of Color Committee. Reeves is also a volunteer attorney for the Women's Bar Foundation's Family Law Project for Domestic Abuse Survivors.
---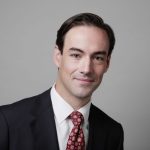 James P. Blenk '12
Blenk is a senior associate at Lippes Mathias Wexler Friedman LLP in Buffalo, NY. A member of the firm's Litigation Practice Team, he focuses on commercial litigation and the defense of municipalities in a variety of matters.
---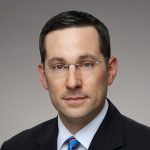 Mathew J. Todaro '13
Todaro is a partner in the Portland, ME, office of Verrill Dana LLP and focuses his practice in the areas of environmental regulation, litigation, and energy and natural resources.
---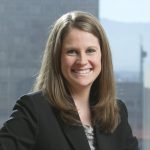 Hilary L. Weddell '13
Weddell is a partner at McManis Faulkner in San Jose, CA, and specializes in employment law. She is a professor of legal remedies at Lincoln Law School of San Jose.
---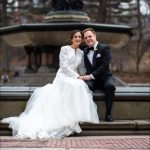 John C. Leddy '16
Leddy married Chelsea V. Sullivan in New York's Central Park in February. He is a litigation associate in the New York, NY, office of Wilson Elser Moskowitz Edelman & Dicker LLP and focuses his practice on defending companies in the transportation, construction, and real estate industries He was previously an associate at Choate, Hall & Stewart in Boston.
---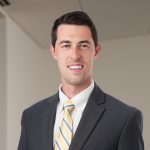 Patrick T. Ciapciack '19
Ciapciack is an associate in the Boston office of Morrison Mahoney LLP and concentrates his practice in the areas of nursing home and long-term care facilities, hospital and medical malpractice, and general liability defense.
---
Julian A. Viksman '19
Viksman is an attorney in the Los Angeles, CA, office of Hanson Bridgett LLP and a member of the firm's government practice group. He was previously an associate in the Los Angeles office of Lewis Brisbois and a member of their real estate, land use, and environment practice.