BC Law 2019 graduates R. Nicholas Perkins (pictured above), John L. Gavin, and Christopher F. Warner, all first year associates at the Boston office of K&L Gates LLP, were recognized with the PAIR Project's 2020 Pro Bono Detention Award for their representation of detained asylum seekers.
Working with K&L Gates partner mentors as well as lawyers at the PAIR Project, Gavin, Perkins, and Warner each took on representation of an asylum seeker detained at the Plymouth County Correctional Facility in late 2019. Each represented his respective client through the client's asylum hearing, and, in Perkins' and Warner's cases, through the client's appeal to the Board of Immigration Appeals.
Representation of the detained asylum seekers entailed regular trips to the Plymouth County Correctional Facility to meet with the client; amassing a body of evidence of the client's persecution; drafting a brief containing the arguments for asylum, withholding of removal, and protection under the Convention Against Torture; preparing the client for direct and cross examination at the merits hearing before the Immigration Court in Boston; and representing the client at the merits hearing. Perkins and Warner also presented briefs to the Board of Immigration Appeals arguing that the Immigration Court erroneously denied their clients relief. Covid-19 presented additional challenges related to detention, and Perkins' and Warner's cases involved the presentation on habeas petitions to the First Circuit Court of Appeals.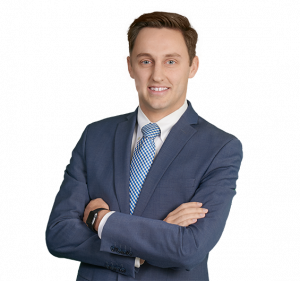 Gavin represented a Muslim man from Burkina Faso, who fled persecution at the hands of his tribal and ethnic group on the basis of his religion. Gavin's client's case centered on his refusal to lead a traditional tribal religion following the death of his father, the previous leader of the religion. Gavin's client successfully obtained asylum in January, 2020, and is now living in Massachusetts. Speaking about the case, Gavin noted, "I feel fortunate to have been able to meet and represent my client, whose resilience in the face of persecution and detention were truly inspiring. Picking my client up from an ICE facility following the successful result in the Immigration Court is a moment I will never forget."
Perkins represented a young Cuban artist whom the Cuban dictatorship targeted for years of persecution for his peaceful opposition to the regime and membership in the family of a notable activist. Perkins' interest in representing a Cuban asylum seeker arose from a longstanding interest in Cuba, and a desire to use his legal training to advocate for victims of totalitarianism. "It has been an honor to represent someone who has risked his life to speak out against injustice and brutality," Perkins said. "My client's bravery is an inspiration, and his story is a moving reminder of how precious the freedoms we enjoy in the United States really are."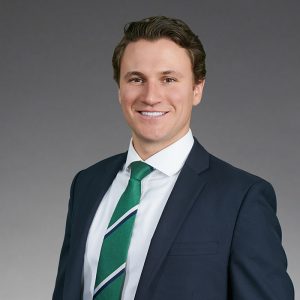 Warner represented a Rwandan national who actively supported a political opponent of current Rwandan president, Paul Kagame. As result, Warner's client was labeled a traitor and subjected to extreme torture and abuse at the hands of the Rwandan government. "This has unequivocally been the most rewarding experience of my young legal career," said Warner. "It has been a pleasure and an honor to get know my client and his fight for justice, and advocate on his behalf," Warned added. "Additionally, my representation has provided me with great insight into case management and allowed me to practice both my oral and written advocacy skills. I will certainly look to do more of this work throughout my career."
All three expressed appreciation to K&L Gates for supporting their pro bono work representing asylum seekers, and to BC Law for preparing them to undertake representation of their clients in these cases.
See the YouTube video of the virtual awards ceremony here.