Frances Choy (above) was exonerated today of charges stemming from the 2003 fire in her Brockton home that claimed the lives of her parents Jimmy and Anne Trinh Choy, Chinese immigrants from Hong Kong and Vietnam. According to the National Registry of Exonerations, Frances is the first woman of color exonerated in Massachusetts since 1989, and she is the state's first Asian-American exoneree.
She served seventeen years in prison for these crimes that she did not commit.
Frances' exoneration follows the September 17 order by Plymouth County Superior Court Judge Linda Giles vacating her convictions of arson and first degree murder based on new evidence of her innocence, including evidence that someone else confessed to the crime and scientific evidence contradicting trial testimony of a state police chemist. Judge Giles presided over the 2011 trial and sentenced Choy to serve two life-without-parole sentences.
In her September 17 ruling, Judge Giles also identified prosecutorial and police misconduct as reasons for vacating Choy's convictions. The Court found that former Plymouth County Assistant District Attorneys John Bradley and Karen O'Sullivan who prosecuted Choy exchanged emails exhibiting "anti-Asian bias against [Ms. Choy], her family, and all Asian-Americans" and that if the Court had been aware of "their racially and sexually degrading emails" the Court "would have declared a mistrial" and directed that they "be removed from the case and that District Attorney Cruz be made aware of their racially and sexually degrading emails."
Judge Giles further found that the trial prosecutors introduced false testimony, failed to turn over exculpatory evidence, presented false and misleading arguments to the court and to the jury, and violated court orders.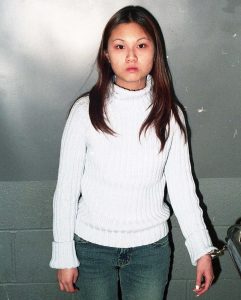 At the time of the April 17, 2003, fire, Frances was a 17-year-old college-bound high school senior looking forward to her senior prom; yet the same day that she became orphaned and homeless, she was arrested by Brockton Police and subsequently charged with first degree murder and arson. Choy was subjected to three trials before she was eventually convicted in 2011. The first two trials resulted in mistrials when the jurors did not agree unanimously on a verdict. Her convictions were vacated following years of investigation and litigation by Choy's lawyers to gain access to the emails showing the trial prosecutors' racial bias and other exculpatory evidence. The Plymouth County District Attorney's office ultimately produced those materials, did not oppose Frances' release from prison, agreed that her convictions should be vacated, and dismissed the charges against her.
Reached for comment, Frances Choy stated: "I want to thank my attorneys, my family, and my friends for always believing in my innocence. It has been a tough and long journey, but their support helped me stay strong and never give up hope. Nothing can erase the pain of losing my parents and how they suffered. I miss them every day. Even in prison I tried to live my life in a way that honored them. I'm relieved that the truth has been revealed and to have my life back beyond prison walls."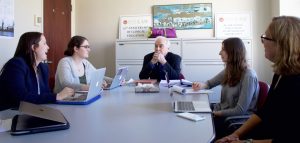 Choy is represented by Attorney John J. Barter of Boston and Professor Sharon Beckman of the Boston College Innocence Program at Boston College Law School. "We are pleased that Frances is exonerated and home with her family, and we are grateful that the District Attorney joined us in asking the Court to vacate her convictions and terminated the prosecution." Barter said. "However, it is tragic that Frances lost her parents, and was then charged with their death, pursued through repeated trials, and deprived for years after her conviction of access to evidence that supported her innocence."
Beckman stated: "Frances was an innocent crime victim who was instead treated like a criminal suspect. Her wrongful conviction resulted from racism and other official misconduct and systemic failures. Frances can never get back the 17 years the criminal legal system took from her, but we are overjoyed at her exoneration and hope her case will inspire meaningful reform."
Sarah Carlow, a 2020 BC Law graduate who worked on Choy's case in the BC Innocence Program, added: "It has been an honor to represent Frances Choy. Despite living through the unimaginable, she never lost hope. Her resilience is unparalleled. I look forward to seeing all she will accomplish moving forward."
An interdisciplinary team of Boston College students and faculty contributed to Ms. Choy's exoneration through their clinical and service work in the Boston College Innocence Program. Law Professors Charlotte Whitmore and Claire Donohue and Law students Ye-Eun Sung '22, Rachel Feit '20, Eric Jepeal '20, Emily Smith '20, Jessie Gibbings '19, Annie Lee '19, and Matthew Sawyer '19 were all part of Ms. Choy's legal team. Amanda Savadian '20 supported the legal team as a social service advocate while earning her masters degree in the Graduate School of Social Work. Undergraduates Berlindyne Elie '21 and Carolina Tiru '20 provided paralegal as part of the legal team in the service component of Philosophy Professor Marina McCoy's PULSE program elective Mass Incarceration: Philosophical and Theological Perspectives.
More on WBUR and in the Boston Globe, New York Times, and Boston College Magazine.