Michele B. Goodwin '95 is the recipient of the 2020-21 Distinguished Senior Faculty Award for Research, the highest honor bestowed by the University of California, Irvine (UCI) Academic Senate. UCI's Chancellor's Professor of Law and founding director of the UCI Law Center for Biotechnology and Global Health Policy and its Reproductive Justice Initiative, she focuses her research and teaching on constitutional law, torts, health law, and feminist jurisprudence. Her latest book, Policing the Womb: Indivisible Women and the Criminalization of Motherhood, was published by Cambridge University Press in February. She recently launched Ms. magazine's first podcast, On the Issues with Michele Goodwin, a show where "we report, rebel, and tell it like it is."
---
Lawrence A. Ruttman '58
Ruttman was featured in a Brookline@Home online article by Susie Davidson entitled "Voices of Brookline author Larry Ruttman now writing his own chapter about the COVID-19 pandemic." A retired attorney, he is the author of American Jews and America's Game: Voices of a Growing Legacy in Baseball, later adapted into a musical play entitled "Jews on First," and My Eighty-Two Year Love Affair with Fenway Park: From Teddy Ballgame to Mookie Betts. A new book, Larry Ruttman: A Memoir: An Existential Triad of Friendship, Maturation, and Inquisitiveness, is being formatted for publication.
---
Senator Edward J. Markey '72
Senator Markey secured the Democratic nomination for the US Senate in September, winning the primary against US Representative Joseph P. Kennedy III and becoming the first politician to defeat a Kennedy in a Massachusetts election. In November he is up against Republican challenger Kevin O'Connor to maintain his Senate seat. Markey served for 37 years in the US House of Representatives for Massachusetts and was elected to the US Senate in 2013.
---
Paul A. Lacy '74
Lacy retired in 2008 as president and secretary of Kronos Inc., a global enterprise software company in Lowell, MA, and continues to serve on the boards of public and private technology companies. He and his wife, Marie, have two children and four grandchildren and divide their time between Boston, Cape Cod, and Naples, FL.
---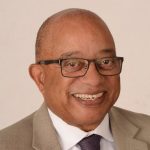 Hon. Wilbur P. Edwards Jr. '84
Hon. Edwards retired in 2018 as associate justice of the Massachusetts Trial Court, Housing Court Department, after 16 years of service. In 2019 he was appointed by Massachusetts Governor Charles Baker to a five-year term on the State Ethics Commission. He serves as treasurer of the Massachusetts Judges Conference and the Retired Judges Section of the Massachusetts Black Judges Conference; volunteers for the Justice Bridge law incubator at UMass Law as a mentor for new lawyers establishing their practices and serving low- to moderate-income clients: and is clerk of the Museum of Justice, a nonprofit organization in Salem, MA, dedicated to preserving Massachusetts legal and judicial history. Edwards is married to BC Law classmate Evelynne L. Swagerty.
---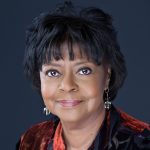 Evelynne L. Swagerty '84
Swagerty retired as assistant general counsel and senior vice president in the litigation practice group at Bank of America in 2017. She is a volunteer supervisor, volunteer guardian ad litem for children, and a board member at Boston CASA (Court Appointed Special Advocates), an independent nonprofit that supports the juvenile courts in Suffolk and Middlesex (MA) counties. She also serves on the Board of the Mass Music and Arts Society Black Box Theatre and Morini Gallery.
---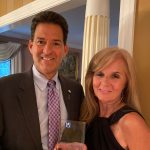 Eric D. Daniels '86
Daniels and his wife, Patricia J. Campanella Daniels, are recipients of the National Conference for Community and Justice 2020 Human Relations Award for their commitment to equity and inclusion in their workplace and community. He is managing partner in the Hartford, CT, office of Robinson & Cole LLP, where he is chair of the firm's product liability practice group and a founding member of its manufacturing industry team. Daniels is secretary of the Bushnell Center for the Performing Arts Board of Trustees and serves on the boards of iQuilt, MetroHartford Alliance, New Horizons, and United Way of Central and Northeastern Connecticut. In addition, he is an honorary director of Hartford's Interval House and a founding member of the organization's Men's Initiative.
---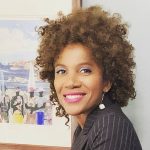 Hon. Janet Autherine James-Mahon '94
Hon. James-Mahon is the author of Island Mindfulness: How to Use the Transformational Power of Mindfulness to Create an Abundant Life and the Heart and Soul of Black Women published in June and September, respectively, by Autherine Publishing. Founder of the Island Mindful Path to Transformation and an accompanying mentorship program, her goal is to pass on life lessons drawn from her experiences growing up in Jamaica and her 25 years in the legal field to empower women globally. She believes that "it is our duty as women who have achieved some success to not only continue to live a life of purpose but to pass on everything that we have learned to the next generation so that their path can be clearer." In addition to her roles as inspirational author, speaker, and poet, she is an administrative law judge with the Social Security Administration in Orlando, FL, and chief executive officer of Autherine Publishing.
---
Matthew I. Kupferberg '94
Kupferberg is vice president legal at Digital Medical Technologies LLC in New York, NY, a software and data company which uses its clinically proven technology to improve patient medication adherence.
---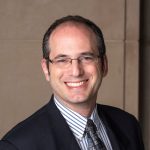 Neil Rosenbaum '96
Rosenbaum is the director of business development in the Washington, DC, office of Arnold & Porter LLP. Prior to joining the firm, he practiced antitrust law for five years following law school and then worked for a legal procurement consulting firm assisting in-house legal departments in their selection of outside law firms.
---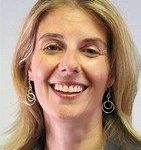 Hon. Tracy A. Catapano-Fox '97
Hon. Catapano-Fox was elected to the bench of the Civil Court of the City of New York in Queens County in 2017 and appointed supervising judge of the court in 2020. Following nomination by the Democratic, Republican, and Conservative parties, she is on the November ballot as a candidate for a New York Supreme Court judgeship.
---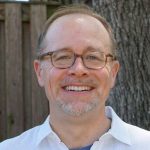 Lou Leonard '97
Leonard is dean of the Falk School of Sustainability and Environment at Chatham University in Pittsburgh, PA. He previously served as a visiting scholar at the Environmental Law Institute in Washington, DC, and was vice president for climate and energy at the World Wildlife Fund, where he was involved in negotiations leading to the Paris Climate Change Agreement and helped launch partnerships such as the We Are Still In coalition. He has taught international and domestic energy and conservation law in both the government and private sectors and was special counsel to the US secretary of the interior, specializing in water law and Native American rights.
---

Michael D. Thomas '97
Thomas is a partner in the Los Angeles, CA, office of Jackson Lewis PC and focuses his practice in the areas of class action and complex litigation, corporate diversity counseling, and workplace training. He was previously a partner in the San Francisco, CA, office of Ogletree Deakins.
---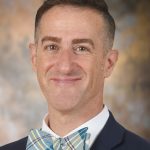 Alex F. Mattera '98
Mattera is a partner in the Boston office of Pierce Atwood LLP and a member of the firm's bankruptcy and creditors' rights practice group.
---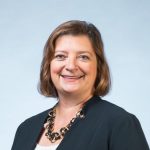 Tracy S. Woodrow '98
Woodrow is chief human resources officer and a member of the Management Committee at M&T Bank in Buffalo, NY, where she previously served as the Bank Secrecy Act officer. Prior to joining M&T, she was in-house counsel and a senior compliance leader with HSBC Bank USA and focused on commercial, anti-money laundering, and employment law.
---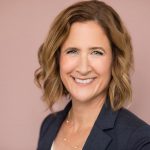 Lara Ewens Montecalvo '00
Montecalvo, former assistant public defender and appellate chief, was sworn in as the top public defender in the Rhode Island Public Defender's Office. She is the second woman to hold this position since the office's inception in 1941. Montecalvo and her husband, Craig, who is also a defense lawyer, have a young son and live in Barrington, RI.
---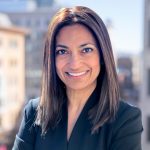 Mahvesh A. Qureshi '01
Qureshi is a partner in the Washington, DC, office of Hogan Lovells. Elected to the firm's Global Board in June, she is also a member of the global tech mergers and acquisitions and the global private equity and funds leadership teams. She has a strong sense of civic responsibility and commitment to global issues and lists Girl Rising, a global campaign for the education and empowerment of girls, among her pro bono representations.
---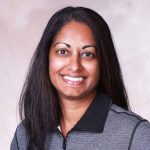 Sonia I. Ramen '01
Ramen was named an assistant coach for the Memphis Grizzlies basketball team based in Memphis, TN, making her the 14th female assistant coach in the NBA and the second for the Grizzlies. She previously served as MIT's head women's basketball coach for 12 seasons and with more than 100 victories, is the "winningest" coach in the institute's women's basketball history.
---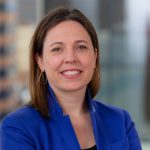 Alicia Barton '02
Barton was named chief executive officer of FirstLight Power, a renewable clean energy supplier operating hydroelectric, energy storage, and solar projects, headquartered in Burlington, MA. She was previously president and chief executive officer of the New York State Energy Research and Development Authority. Barton currently serves on the boards of several nonprofit and mission-based organizations, including the Alliance to Save Energy, Greentown Labs, the Environmental League of Massachusetts, Efficiency Forward, and the Advisory Board for the New England Women in Energy and Environment.
---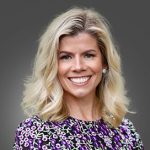 Jennifer Briggs Fisher '05
Fisher is a partner in the San Francisco, CA, office of Goodwin Procter LLP. As a member of the firm's litigation practice, and cannabis practice groups, she advises cannabis companies on complex regulatory compliance and represents them in commercial litigation. Previously she was a partner and leader of the cannabis industry group at Duane Morris LLP in San Francisco.
---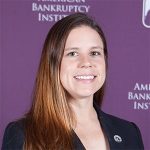 Hon. Elizabeth L. Gunn '05
Hon. Gunn was appointed bankruptcy judge for the US Bankruptcy Court for the District of Columbia in September and is the first woman to hold this position. She has practiced bankruptcy law for 15 years and most recently served as an assistant attorney general for the Commonwealth of Virginia's Office of the Attorney General, where she was the bankruptcy specialist in the Department of Social Services Division of Child Support Enforcement. Additionally, Gunn is a director at large and member of the local International Women's Insolvency and Restructuring Confederation, chair of the Virginia Bar Association Bankruptcy Section and serves as division secretary of the Federal Bar Association Bankruptcy Section.
---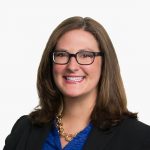 Toni Ann Kruse '08
Kruse and her husband, Jonathan Richard, welcomed a baby boy, Langston Kruse Richard, in January 2019. According to their mother, his big sister, Annabelle, "is taking her job of teaching her brother very seriously." Kruse is an equity partner in the New York, NY, office of McDermott Will & Emery LLP and practices in the private client group.
---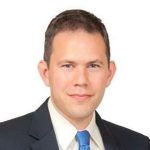 Michael D. Brier '10
Brier, an associate in the Boston office of Gesmer Updegrove LLP, was selected to co-present the "Employment Law Update," a Zoom seminar hosted by the New England Corporate Counsel Association, in September. The seminar addresses labor and employment law issues and developments in view of the global pandemic.
---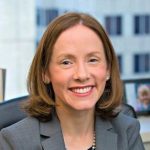 Elizabeth Monnin-Browder '10
Monnin-Browder is a partner at Hirsch Roberts Weinstein LLP in Boston and focuses her employment law practice on litigation, training, and counseling. She is a member of the Boston Bar Association, serves on the Massachusetts Bar Association's Labor and Employment Section Council, was selected for the Women's Bar Association 2020 Women's Leadership Initiative, and is a member of the Massachusetts LGBTQ Bar Association, She is committed to transgender rights and has written and presented extensively on the topic.
---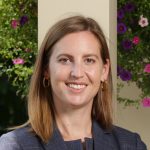 Victoria "Tori" M. Santoro Mair '10
Santoro Mair, a litigation partner at Boston-based Meehan, Boyle, Black & Bogdanow PC, was elected secretary of the Massachusetts Bar Association (MBA) for 2020–21. She is a member of the MBA's Executive Management Board, House of Delegates, and Oliver Wendell Holmes Jr. Scholarship Committee. She regularly presents at national legal conferences; continuing legal education seminars; and contributes to legal publications and blogs, including the American Bar Association's Law Technology Today blog and I Am That Girl, an online community devoted to the emotional, mental, and physical well-being of young women and girls.
---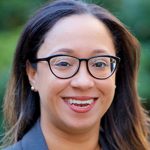 Sophia L. Hall '12
Hall, supervising attorney at Lawyers for Civil Rights, was appointed to the Task Force on Ensuring Police Accountability established by the Boston Bar Association in response to the police killing of George Floyd and subsequent protests. Previously a staff attorney with AIDS Action Committee of Massachusetts, New England's largest HIV/AIDS service organization, she currently serves on the Boston Bar Journal Board of Editors and as chair of the Women of Color Committee for the Women's Bar Association.
---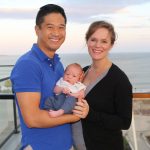 James Bor-Zale '17
Bor-Zale and his wife, Kristen, are thrilled to announce the birth of their son, Luke Guo-Ding Bor-Zale in September. "Based on his appetite, he won't be little for long," observes Luke's dad. Bor-Zale is an associate in the Boston office of Wilmer Hale.
---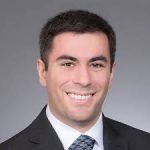 Ryan M. Rosenblatt '17
Rosenblatt is a recipient of the 2020 Denis Maguire Pro Bono Award presented by the Volunteer Lawyers Project of the Boston Bar Association. He is an associate in the Boston office of Sullivan and Worcester and focuses his practice in the areas of litigation, bankruptcy and restructuring, and employment counseling and litigation.
---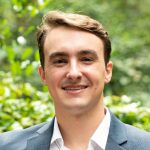 Landon D. Stinson '19
Stinson is co-founder of Candle, a technology startup creating enterprise software for the legal industry. The company's first product, Candle Request, is an automated medical record retrieval and lien tracking software. Candle Request is currently featured on the Clio App Directory.
---
In Memoriam
Evelyn L. Greenwald '68 of Cleveland Heights, OH, passed away in June following a 5-year battle with non-Hodgkin's lymphoma. According to her husband, Seth, Evvy's "intelligence, creativity and adventurous spirit led her to an accomplished life as an artist, lawyer, and entrepreneur." She studied painting at the Carnegie Institute of Technology, taught arts and crafts for the US Army's First Cavalry Division in Korea and Germany, and obtained an LLM degree at Kings College London. In 1976 she co-founded Creativity for Kids, a toy company that contributed significantly to her community and is now a global manufacturing and distribution business enriching the lives of children in more than 35 countries. Despite her many and varied professional accomplishments, she felt that her greatest achievement was raising her sons. She is survived by her husband, her sons, Jonathan and Michael, their families, and a sister.
Other BC Law alumni who have recently passed away include:
John J. Carroll '41
Alfred H. Rosen '41
John J. Graham '46
Louis W. Diegoli '49
Arthur J. F. Doyle '49
Joseph A. Duffy '49
Ronald P. Corbett '51
John P. Davey '55
Frank J. McGee '55
John F. Healy '57
Margaret C. Mahoney '57
John J. McCarthy '57
Robert S. Lappin '59
Francis X. Quinlan '59
Ernest T. Smith '62
Edward F. Barry '64
Stuart B. Meisenzahl '66
Kenneth R. Neal '69
John P. Walker '85
Maureen O'Halloran RSCJ '90
Brian William Hicks '98
---
Photo of Lara Ewens Montecalvo by Stephanie Ewens Photography