Boston College Law School Assistant Professor Hiba Hafiz (above) was surprised this week to find her name among the Progressive Change Institute's list of recommended hires to President-elect Joe Biden's transition team. Alum Heather Lowe '04, an expert in economic policy, was also included.
A scholar who seeks legal solutions to labor market concentration and inequality, Hafiz was on the institute's "Labor" list. Lowe, director of government affairs and legal counsel at Global Financial Integrity was on the "Tax Policy" list.
The women were among 400 names the institute collected from 40 progressive organizations. According to an ABC News story, the institute deems its Directory of Public Sector & Nonprofit Leadership to be a guide to "the most powerful positions nobody's ever heard of"—an effort they believe could help achieve parts of liberal dreams like the Green New Deal without requiring Republican approval.
"I couldn't be more honored to be listed with some of the country's leading workers' rights advocates and academics advancing a progressive vision to make our economy work better for workers," said Hafiz on hearing the news.
In describing Hafiz's skills, the directory noted that she practiced law in the Antitrust Practice Group at Cohen Milstein Sellers & Toll PLLC in Washington, DC, where she represented plaintiffs in antitrust class actions against pharmaceutical companies. As a lawyer, she kept coming up against a system of labor protections that felt too broken to fix without deeper research and a broader conceptual reworking, so she studied the problem and produced a history and theory of economic coercion.
Hafiz has been published in the Chicago Law Journal, Yale Law Journal, and The New York Times, and was a guest speaker on WBUR. In 2019, Hafiz joined 2,400 lawyers who petitioned the Senate not to confirm Kavanaugh to the Supreme Court. Most recently, she co-authored "Regulating in Pandemic: Evaluating Economic and Financial Policy Responses to the Coronavirus Crisis."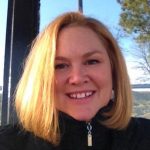 Lowe leads Global Financial Integrity's advocacy efforts in the US and internationally. She is an expert in economic policy, with a focus on anti-corruption, anti-money laundering policy, and international tax reform. Lowe is Vice Chair of the Financial Transparency Coalition, a global network that works to curtail illicit financial flows by promoting a transparent, accountable, and sustainable financial system that works for everyone.
Lowe is a member of the Steering Committee of the Financial Accountability and Corporate Transparency Coalition, a nonpartisan alliance of more than 100 state, national, and international organizations working toward a fair tax system and policies that combat the impacts of corrupt financial practices. She is frequently quoted in mainstream press, such as The Wall Street Journal, The New York Times, Reuters, and Bloomberg. She has testified before House, Senate, and IRS committees, and spoken at the State Department about combatting corruption.