The Boston College Law and UC Berkeley Law chapters of the American Constitution Society hosted a panel on the intersection of economic justice, social justice, and racial justice. The November 6 panel was moderated by Berkeley Law's Ted Mermin, and featured BC Law Professor Patricia McCoy (above), Duke Law Professor Nakita Cuttino, and UC Irvine Law Professor Dalié Jiménez. Together, they discussed the fundamental role that consumer protection law has in advancing social, racial, and economic justice
McCoy, who served as the founding director of the mortgage markets policy team at the Consumer Financial Protection Bureau, discussed mortgage lending's effect on racial injustice. In her words, mortgage lending has been one of the most shameful and egregious areas of racial injustice. Starting around the 1930's the federal government, under the auspices of the federal housing administration and related federal agencies, perpetrated de jure discrimination and segregation against people of color through denial of mortgage credit. These practices continued for decades and the legacy has been that black households have been denied opportunities to amass home equity and therefore wealth.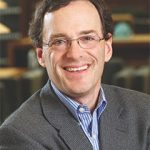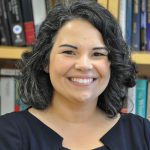 The panelists explained that we now have a tremendous amount of catching up to do and need to kick-start wealth formation for black families. Jiménez emphasized that we cannot separate these issues from the context of labor markets. Further, in order to fix some of the social and racial inequities, we need to step back from an individualist focus.
We need to consider what is the most socially efficient and optimal way to achieve certain goals. What is socially optimal, for example, for providing a healthy work force? McCoy asked. It is much more efficient to deliver health care through collective mechanism, and it is not efficient for each of us to be managing our own health care because too many people will be in poor health.
Jiménez added that student debt is a civil rights crisis. As she said, the country has $1.6 trillion in student debt, and a black person with a college degree makes the same amount of money as a white person with no education, not even a high school degree.
McCoy then emphasized that we're losing talented people who, if they were able to afford a post-secondary education, would contribute so much to our society and that's the cost.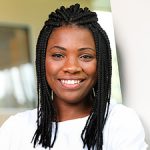 Finally, McCoy, Cuttuno, and Jiménez acknowledged that when this ACS event was scheduled, none of them knew how momentous the day would be, three days after the presidential election and on the brink of having Biden declared the winner.
As McCoy put it, the country has arrived at a turning point where we can think big and act on it, and we must do so to affect change.