BC LAW MAGAZINE
BC Law Magazine, the alumni magazine of Boston College Law School, began publication in 1992 and chronicles the life of one of America's leading professional academies. As the face of BC Law, the magazine endeavors to to depict who we are, what we believe in, and what distinguishes us as a law school. A BC Law education is valued as something that connects human beings to other human beings, to a history of knowledge, and to a way of understanding what it means to be a person who plays a meaningful role in society. The magazine, in print and online, communicates these qualities using the best tools at our disposal, great storytelling and images. BC Law Magazine is published twice a year, in January and June, under the direction of Editor Vicki Sanders. Circulation is 17,000, including our 12,000 alumni.
---
VICKI SANDERS, Editor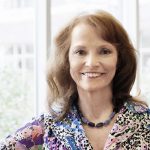 In Vicki Sanders' 30-year career in newspaper and magazine journalism, she has won numerous writing and editing awards. Vicki began her career in newspapers, working at The Berkshire Eagle, The Providence Journal, and The Miami Herald. During these years, she received two prestigious journalism fellowships: from the National Endowment for the Humanities at the University of Michigan and the Gannett Newspaper Foundation at the University of Hawaii. In the 1980s and '90s, she was the managing editor of Rhode Island Monthly and news editor of The Boston Phoenix. Today, she remains a freelance theater and dance critic and is a partner in the publications consulting firm Spence & Sanders Communications, LLC.
---
NATE KENYON, BC Law Director of Marketing and Communications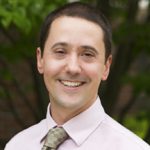 Nate Kenyon has been directing the Law School's marketing and communications efforts for over twenty years. He is responsible for the School's electronic and print publications, media outreach, and communications strategy. Over the years, his various communications vehicles have won CASE awards for content and design. Prior to coming to BC Law, Nate worked for the Brookline Library, assisting them with their website, capital campaign efforts, and writing a regular library column for the Brookline Tab. He is also a published novelist.