I Am Why, an organization led by young women and gender expansive activists, has launched an art and social justice book titled I Am Why Reclaiming the Lens. The project has roots in Boston College Law School and the work of Professor Francine Sherman '80, as described in an article in BC Law Magazine last winter.
"We are reclaiming our narrative—as artists, as activists, and as those oppressed by systems. We are the experts of our struggles and triumphs," says Alondra Aragon, a book artist and chapter editor. "We are reimagining what society can look like with our voices at the center, because we know whoever controls the lens holds the power."
Reclaiming the Lens invites the reader to join conversations among I Am Why activists during the spring and summer of 2020, when America confronted a pandemic and responded to the killings of George Floyd and others with mass Black Lives Matter demonstrations. The 108-page hardcover volume includes 39 original photographic and collaged portraits from I Am Why artists across the country. "Reclaim the lens which we are seen through," says Kazani Lole Kalani Finao of San Francisco. "We are not crying for help—we are roaring for our liberation," adds Ebony Walcott, from Brooklyn.
Reclaiming the Lens is both intimate and public. Organized around the stages of the activists' collective journey, the portraits and writing in this volume carry the reader from recognition of their stories to pride in the power of their movement. Each chapter reimagines a society where young people's voices are honored, protected and valued.
"We want everyone to understand that we are in control of our own stories and we have the answers to create a just and more beautiful future," says Rachel Kelsey, an artist in the book. "We want you to share in our experience and feel encouraged to tell your own story. We want you to know that you are not alone in this struggle and that we will fight alongside you. And finally, we want you to join us, stand with us and co-create a world that values our health, our joy and our stories."
The young women and gender expansive activists of I Am Why are part of a new generation of women, particularly women of color, who are leading movements for social justice globally and nationally. I Am Why activists come together with researchers and other partners to increase their individual and collective power and change policies, practices, and programs. Reclaiming the Lens captures their vision for justice and self-determination—a vision that is inspired by and grounded in their lived experience—and calls for an end to the oppression and dehumanization of young people who have historically been marginalized through systemic racism and sexism.
To achieve its vision, I Am Why provides consulting to programs and systems across the country. Tools for change include videos and brochures connecting activists' stories to research and policy, a customizable workshop curriculum (for both in-person and virtual settings), and a 13-week activism pathway. All work is designed and implemented by young activists.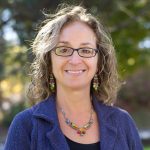 "I Am Why is truly unique. It is about both substance and process, expanding the individual and collective power of young women and gender expansive activists while broadening their reach through direct action and research," says Sherman, who helped launch I Am Why as Clinical Professor and Director of the Juvenile Rights Advocacy Program at Boston College Law School. "Research supports the vision expressed by the young activists of I Am Why, and when systems follow their lead, policy and practice will be respectful, humane and uplifting."
I Am Why Reclaiming the Lens is priced at $75 ($35 is tax-deductible) and can be ordered at iamwhy.org/book.
I Am Why is supported by NoVo Foundation. Book partners include: Artistic Noise, Harlem, NY; A Long Walk Home, Chicago, IL; Roca, Inc., Chelsea, MA; Cambridge Family and Children's Service, Cambridge, MA; GIFT/Roxbury YouthWorks, Boston, MA; Young Women's Freedom Center, San Francisco, CA; and CURYJ (Communities United for Restorative Youth Justice), Oakland, CA.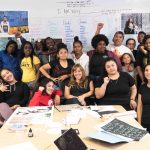 Website: IAmWhy.org
Instagram: @IAmWhyJustice
Facebook: I Am Why