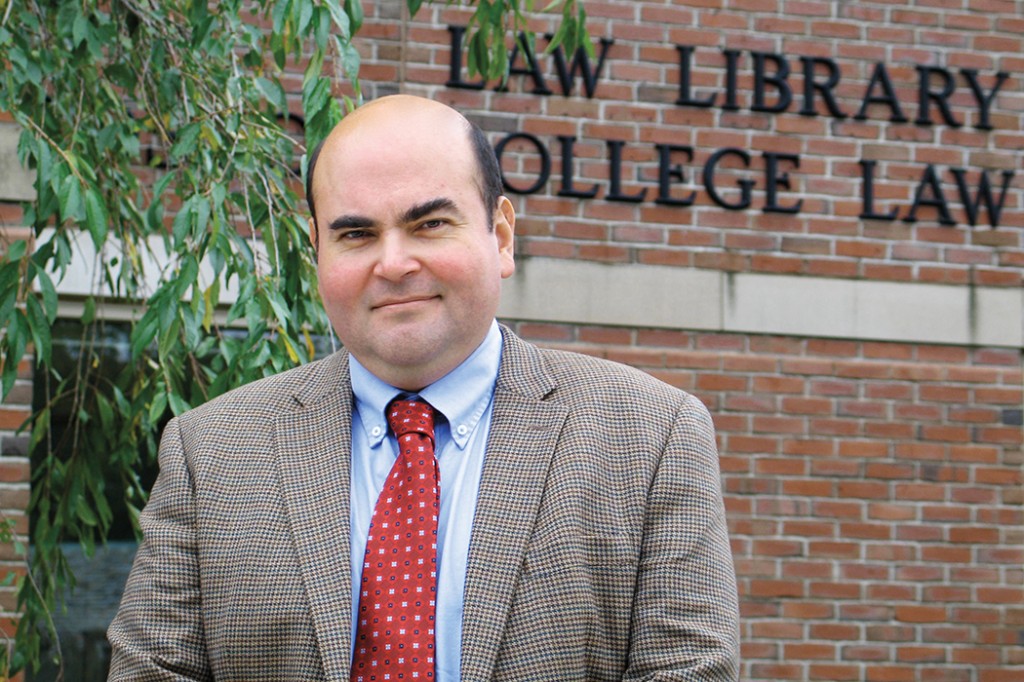 Freedom Fighter: Visiting scholar Juan Carlos Portilla, above, has used the resources of several BC Law faculty and students to secure the release of a Venezuelan student activist detained by her government, and is working to free a second one. His efforts have included petitions to the Human Rights Committee of the United Nations. A panel discussion he led in November highlighted the pattern of injustices that peaceful activists have endured because of what he calls "the government's large-scale plan to…silence political opposition."
---
A Meeting of Minds: The global Initiatives Program welcomed a delegation of the Court of the Jurisdictional Disputes of the Republic of Turkey in October. Professors Frank Garcia and Joan Blum have made several trips to the country recently to give talks on the US legal system and international law. Hon. Robert J. Cordy of the Massachusetts Supreme Judicial Court selected BC Law to host the visiting judges.
---
Eyes Wide Open: David Libardoni '14 and Kevin Finnerty '14 were among a select group of law review editors invited to Israel last year for a week-long cultural exchange. One of Libardoni's favorite meetings was with Professor Uzi Rabi of Tel Aviv University: "He painted a picture of the Middle East that challenged us to look at it from a different perspective. It took in thousands of years of history as well as alerted us to the many different attitudes and perceptions that exist in the region."
---
Clinical Strides: BC Law's Ninth Circuit Appellate Project, under the direction of Professor Kari Hong, has been recognized as one of the nation's "most innovative" by National Jurist/PreLaw. Four students in the clinic recently argued the cases of a Dominican woman and a Mexican man before the Ninth Circuit Court of Appeals in San Francisco.