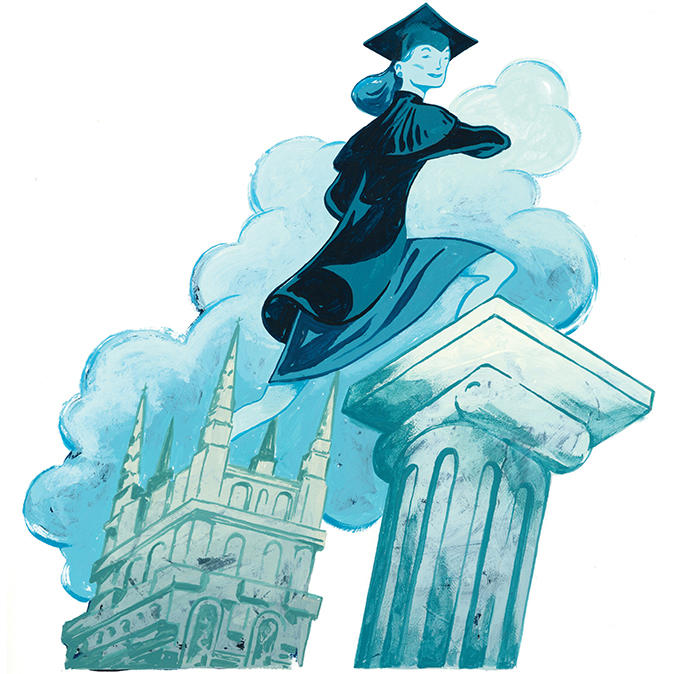 There is good news at Boston College Law School. Thanks to a variety of innovative programs developed by the Career Services Office and the high-achieving students who impressed potential employers with their skills and acumen, the Class of 2014 turned in the best job numbers in years.
Ten months after graduating, 90.10 percent of the class had secured employment. While the majority of the class chose to enter the private sector, a healthy contingent headed into government and public interest work. The graduates fanned out across the country and around the globe; many found jobs in the Northeast. According to data from the ABA, among the 41 law schools in the Northeast, BC shot up to the No. 7 spot for employment (from No. 13 for the Class of 2013), coming in only behind the law schools at the University of Pennsylvania, New York University, Cornell University, Columbia University, Harvard University, and Yale University. This was no small feat, particularly because BC had a larger class size—273 in 2014, compared to 253 in 2013—while nationally class sizes were shrinking.
Here's a look at some of the interesting facts and figures that illustrate graduates' impressive career achievements.
To view the infographic, click here.