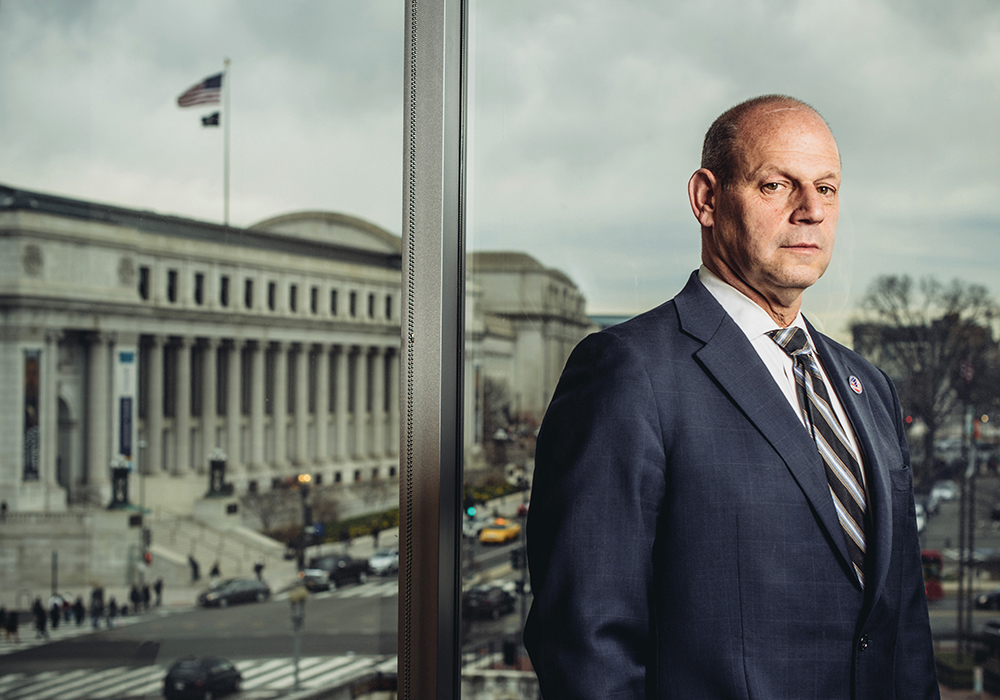 León Rodriguez sat impassively at the witness table in the wood-paneled hearing room of the Dirksen Senate office building, listening to members of the US Senate question his background, his experience, his managerial skills and political connections, even his integrity, as they considered whether to confirm him as the new director of US Citizenship and Immigration Services (USCIS).
Rodriguez can be an imposing presence: big, balding, with a heavy, furrowed brow and the impassioned, animated speaking style of a champion debater and a veteran federal trial lawyer. But here he was, quiet and expressionless, six-foot-one and 215 pounds of silent attentiveness wrapped in the classic Washing ton male uniform of blue suit, white shirt, and blue tie. He'd sat at countless tables in front of microphones for more than twenty-five years in courthouses and meeting rooms of government agencies, although never with the stakes quite as high.
His primary interrogator was Republican Sen. Charles Grassley of Iowa, who staunchly criticized President Barack Obama's immigration policy, which Grassley said failed to protect the borders and the rights of American citizens. A forty-year veteran of Congress and ranking member of the Senate Judiciary Committee, Grassley made clear that he viewed USCIS as a bastion of weakness and political correctness rather than serious law enforcement, a flaccid agency that was just rubber-stamping approvals for countless undocumented immigrants to stay in America.
Rodriguez testified that as a former state and federal prosecutor he'd learned of the need for "prosecutorial discretion" because no agency has the capability to prosecute everyone. He elaborated at a later House session: "We don't have the resources to remove 10 million or 11 million individuals, so the question is whether we let them persist in the shadow economy, or do we have them work and pay taxes. And the decision is to have them work and pay taxes, and go to school and be upstanding citizens."
That answer infuriated Republicans, particularly Representative Jason Chaffetz of Utah, who raised his voice close to a shout: "That's not what the law says, and that's sickening!"
When it comes to actually enforcing this Deferred Action for Childhood Arrivals initiative, the man who works passionately but calmly in the crosshairs is Rodriguez.
Republican congressional staffers dug deeply into Rodriguez's background and questioned a variety of his activities, particularly whether he had supported and condoned possible illegal activity in 2007 when he served as a pro bono board member of CASA de Maryland, an immigrants rights group in Montgomery County, where Rodriguez lives. Grassley alleged that "[t]hey have trained undocumented workers to understand their rights and published a cartoon pamphlet advising people not to speak to law enforcement when approached. They go so far as to encourage them not to even provide their names."
Grassley demanded to know if Rodriguez approved this action, and whether he had tried to retract the offending cartoon pamphlet.The nominee replied that he was not aware of the document until Grassley raised it. He had volunteered for about 100 hours total at CASA, and said that he had resigned around that same time in 2007 to become the Montgomery County Attorney.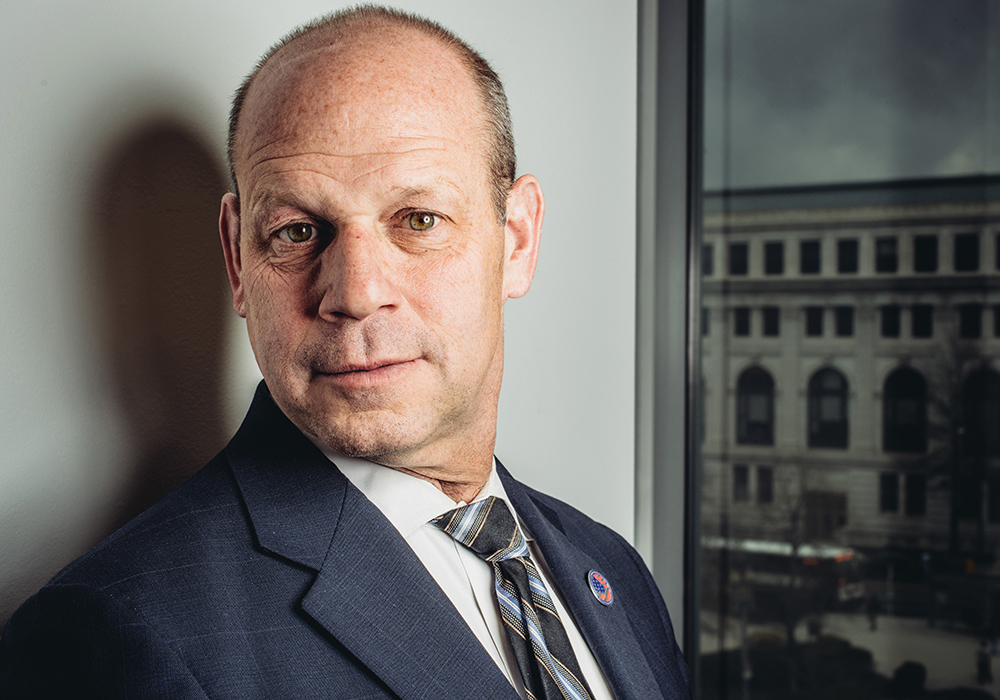 Grassley would later submit nearly ninety written questions and would criticize Rodriguez for stonewalling him with repeated non-answers. The senator also issued a sharply phrased 1,800-word written statement against his confirmation. As the confirmation hearing ended, Grassley told Rodriguez that in his forty years in Congress, countless nominees "like you" promised to cooperate with congressional oversight. "And invariably they never live up to it," he concluded, his voice rising, "So what is your view of the oversight authority of Congress?"
Rodriguez did not rise to the bait. He paused, furrowed his brow, smiled, and slowly replied: "So-o-o, I think the senator's question is: How can I assure you that I mean it when I say that. Is that correct, senator?" Laughter broke out behind Rodriguez, as both he and even Grassley smiled. "Yes," Grassley said, "Thank you for your understanding."
Relentless, biting criticism of Rodriguez continued and even escalated as his nomination moved toward a vote on June 26, 2014. In another lengthy statement, Republican Senator Jeff Sessions of Alabama attacked him as an "activist" who could not be trusted to carry out his duties and whose nomination "is a direct affront to the officers who every day are trying to enforce the law."
What was León Rodriguez thinking as he listened repeatedly to all these attacks? "I've been in Washington long enough to know that this is our trade, so I take nothing personally. I'm a trial lawyer and this is just another trial. Answer the questions honestly, without creating collateral damage," he says afterward. "It wasn't making me upset, although I would observe that some of it was just not based in fact," he adds, smiling. He likened congressional oversight hearings to "bare knuckles, like a cage match for two-and-a-half hours," although he says he thinks that elements of his legal training and family background helped him stay composed.
Congressional Democrats and immigrant rights groups defended and promoted Rodriguez, citing in particular his unusual background as both a veteran prosecutor and a civil rights lawyer. "We can think of no better individual to lead an agency with the dual task of extending the hands of welcome to new Americans, while working to ensure that those who wish us harm are not welcomed in our country," said the National Hispanic Leadership Agenda, a coalition of thirty-seven Latino organizations. He also won the strong endorsement of the Major Cities Police Chiefs Association, representing sixty-six cities and counties with at least 1 million population, jurisdictions that inevitably must confront difficult immigration-related problems. The association's president is Chief J. Thomas Manger of Montgomery County, Maryland, who worked closely with Rodriguez for three years and describes him as "steady, thoughtful, and ideally suited" to work on these thorny law enforcement-immigration issues.
"We were excited when a guy named Rodriguez shows up. But he turns out to be Jewish! A Turkish Jew…from a Cuban family! We laughed and said, 'This guy's perfect. He breaks all the stereotypes.'" —William Mandell '86 on efforts to attract diverse students to be part of the Owen M. Kupferschmid Holocaust/Human Rights Project
When all the speeches and statements were over, Rodriguez was confirmed, by a 52-43 party-line vote, to take over a sprawling international agency with 19,000 employees and contractors who—according to USCIS statistics describing an "average day"—fingerprint and photograph 15,000 immigrant applicants at 136 locations, conduct 148,000 national security background checks, answer 44,000 phone calls, host 375,000 visitors to its website, process 310 refugee applications around the world, and welcome 2,300 new citizens to America.
USCIS was created by President George W. Bush after the Sept. 11, 2001, terrorist attacks exposed scandalous weaknesses in the nation's immigration controls. Part of the Department of Homeland Security, USCIS has very different functions from the US Immigration and Customs Enforcement (ICE) and US Customs and Border Protection. Criminal enforcement by ICE and the Border Patrol draws the TV crews and the headlines, but it is USCIS, which handles all applications for asylum, naturalization, green cards, and visas, that has become a central flashpoint in one of the most important political fights of the era.
President Obama is, of course, the primary target of ferocious opposition on immigration, particularly for his pledge not to deport hundreds of thousands of undocumented children brought here by their families. But when it comes to actually enforcing this Deferred Action for Childhood Arrivals initiative, the man who works passionately but calmly in the crosshairs is Rodriguez.
The roots of León Rodriguez trace back to an ancient city in western Turkey from which a young Jewish accountant named Leon Rodrik (or Rodrig) emigrated in the 1920s with his family. Hoping to make it to America, they were diverted by various obstacles, including the strict immigration quotas of the era, and they ended up in Havana, Cuba. There, Leon Rodrik married a Polish Jewish woman, and by the time their son, Isaac, was born, they had become the Rodriguezes. The family became small wholesalers of jewelry, perfumes, toys, and whatever else they could sell—until Fidel Castro's revolution demanded that their business be expropriated.
The Rodriguezes fled Cuba in 1961, and Isaac and his wife, Sarah, whose family had also fled Turkey, ended up in a Jewish neighborhood in Brooklyn, where their son was born in 1962. By Sephardic tradition, the boy was named for his grandfather, León Rodriguez. He grew up in a household speaking only Spanish until he was four, when they moved to Miami Beach, where his real Americanization began.
His would become a classic American success story. He was immersed in the melting pot of Miami as a small, red-haired, freckled little kid who had to wear glasses and an eye patch to combat amblyopia or "lazy eye." Between that and being a smart kid who didn't play sports, León was a prime target for bullying. Even his best buddy from childhood, Jimmy Morales, now the City Manager of Miami Beach, confesses to beating up León on the first day of kindergarten. As they became lifelong friends, Morales says he realized Rodriguez's strength was internalized. "He's passionate. He will fight. But he does it patiently and civilly."
"I got picked on when I was little, and you learn to keep yourself under control," Rodri guez recalls in an interview at his office on Massachusetts Avenue near the US Capitol. The hazing finally stopped by middle school, when he got bigger and better at sports, he says, "but I think it actually plays a role today in me being able to keep my act together."
As he grew and worked diligently through the Miami public schools, he was also learning formative lessons about social conscience at home. He frequently heard stories about his maternal grandfather, Gershon "John" Policar, a Turkish shoemaker who became very active in Jewish and Zionist organizations around Havana, and devoted countless hours to the Hebrew Immigrant Absorption Society. León's mother recalled to him how her father would rush out at all hours, day or night, to meet shiploads of European refugees from the Holocaust, helping families to relocate in Cuba and eventually in America. But he never made it to America himself, dying at the age of fifty-three.
León had top grades at Miami Beach High School and a room full of trophies as a debate champion specializing in extemporaneous speeches. He became fluent not only in his native Spanish, but also in French, and later developed conversational ability in Italian and Hebrew. When Rodriguez was accepted at Brown University, he initially aspired to become a doctor, a desire that began at age eleven when students in his sixth grade class went on a field trip to witness open-heart surgery. His mother was fearful he would vomit, but, according to Rodriguez folklore, when she picked up León in her car, he asked if she had brought lunch because he was starved. He dropped his interest in medicine quickly at Brown when he was undone by a freshman year class in organic chemistry. His other career ambition was spurred by his family's emphasis on helping others, and by his experience with Hebrew school and Judaism. He seriously considered a double-major of history and religious studies at Brown, intending perhaps to become a rabbi.
Instead, after graduation in 1984, he chose Boston College Law School. Initially, he was unsure what kind of law he wanted to practice, but was drawn to BC in part by the Jesuit tradition emphasizing the pursuit of a life of service. That belief was affirmed when BC Law sponsored the creation of the Holocaust/Human Rights Research Project, in which Rodri guez would play an early leadership role. The project, now named for its late founder, Owen M. Kupferschmid '85, dissected Holocaust war-crimes prosecutions to expand and apply their principles to international pursuit of all war crimes, whenever and wherever they occur. Thirty years later, following creation of the International Criminal Court, the BC project endures and draws international attention.
"He is a mensch, a true, true mensch," says William Mandell '86, who says Rodriguez was effective in lobbying faculty and students to support the project. Mandell says he and Kupferschmid had tried hard to attract diversity "and we're excited when a guy named Rodriguez shows up. But he turns out to be Jewish! A Turkish Jew…from a Cuban family! We laughed and said, 'This guy's perfect. He breaks all the stereotypes.'"
Michael Perino, Rodriguez's closest friend in their Class of 1988, says he marveled in first year that "he pretty quickly got to know everybody, and everyone liked León. No enemies." "I never figured that out, how he did that" in such a highly competitive place, he chuckles. Perino, a professor at St. John's University Law School, says that while many classmates pursued corporate law, he was not surprised that León showed no interest. Nor was he surprised when Rodriguez ended up becom ing a prosecutor in New York City, handling the cases of people who were defenseless and suffering from the most grievous criminal injuries. "That's the kind of guy León is."
The rookie lawyer plunged plunged directly into the big leagues. As an Assistant District Attorney in Brooklyn—at the height of the crack epidemic and the depths of a recession—Rodriguez prosecuted countless cases of drug trafficking, assaults and robberies, homicides, sex crimes, and complex racketeering cases involving the Genovese and Colombo families of La Casa Nostra.
It was grim, grueling work, says his BC classmate and friend, Lori Grifa '88, who worked in the same office, which she recalls as "a lean and hungry place." She says she was impressed when Rodriguez decided to join the Special Victims Unit, prosecuting human trafficking and horrific assault cases against women, children, and the most defenseless. "Law school is intense and can make you insular in studying, but he had a sensitivity and commitment to larger human rights issues and activities," Grifa says. And throughout his career, which she follows closely, "he is still the same guy with the impish, boyish smile."
Rodriquez likened congressional oversight hearings to "bare knuckles, like a cage match for two-and-a-half hours," although he says he thinks that elements of his legal training and family background helped him stay composed.
That sense of commitment brought Rodriguez to Washington in 1994 as a criminal trial attorney in the Justice Department's Civil Rights division, taking on massive cases. He spent months in San Juan, Puerto Rico, investigating and prosecuting prison guards who were beating prisoners and conspiring to cover up their crimes. And in South Carolina and Florida, he worked several years on a major case against traffickers who exploited and imprisoned Guatemalan and Mexican migrant farmworkers.
That case, US v. Flores, "gave me a depth of understanding of undocumented people that plays a big role in how I think today," Rodriguez says. "These young men were victims who were threatened and beaten and lived in horrible conditions, and two things became clear to me: One, they were incredibly resilient and strong individuals, people who I thought would be very successful Americans. Who had that sort of get-up-and-go to leave their country, leave their families, and look for work. And, two, it was clear to me that what they did, they did for their families."
Rodriguez, by this time married to Jill Schwartz, an obstetrician he'd met at a party in New York, moved to Pittsburgh as an Assistant US Attorney for the Western District of Pennsylvania, prosecuting white-collar crime and health care fraud. When Harry Litman became US Attorney there in 1998, he had to choose a First Assistant from among some 100 lawyers. This would be his chief of staff, "the bad cop, and the consigliere," Litman says. He picked Rodriguez. Asked to describe him, Litman says, "principled, honest, down-to-earth. Sees the big picture. Warm and funny and likeable, with buckets of integrity." Litman adds, "Not self-promoting. No sharp elbows. Not an ambition machine…It is a form of leadership you don't often see." Litman followed Rodriguez's USCIS confirmation process and says, "His ability to sit there and be attacked; I don't think I could take it. León was really raised right."
Rodriguez's mother, Sarah Policar Rodriguez, was adamantly opposed to her son becoming director of USCIS because she worried about the personal toll that the stress and time demands of his biggest job would have on him, his wife, and their two children, Talia, thirteen, and Elias, eleven. "He is a very devoted father and those kids adore him. I call him 'Mister Mom,'" says his mother. Rodriguez says he tries to leave work early enough at least twice a week for his kids' basketball and soccer, voice lessons, and Hebrew. He says he is committed "not just to showing up at a play, but doing the administrative and emotional work of parenting." His mother says she is reminded of his priorities whenever she asks about problems at work. "He says, 'I don't let it stress me out.' He says, 'if my family has problems, I get stressed out, but not from my job.'"
In a lengthy interview, Rodriguez says that the government must listen openly to critics, who have legitimate concerns about the law and about border security. "I will never be one of those guys who says that if you complain about the undocumented it means you just don't like immigrants. That is very unfortunate rhetoric."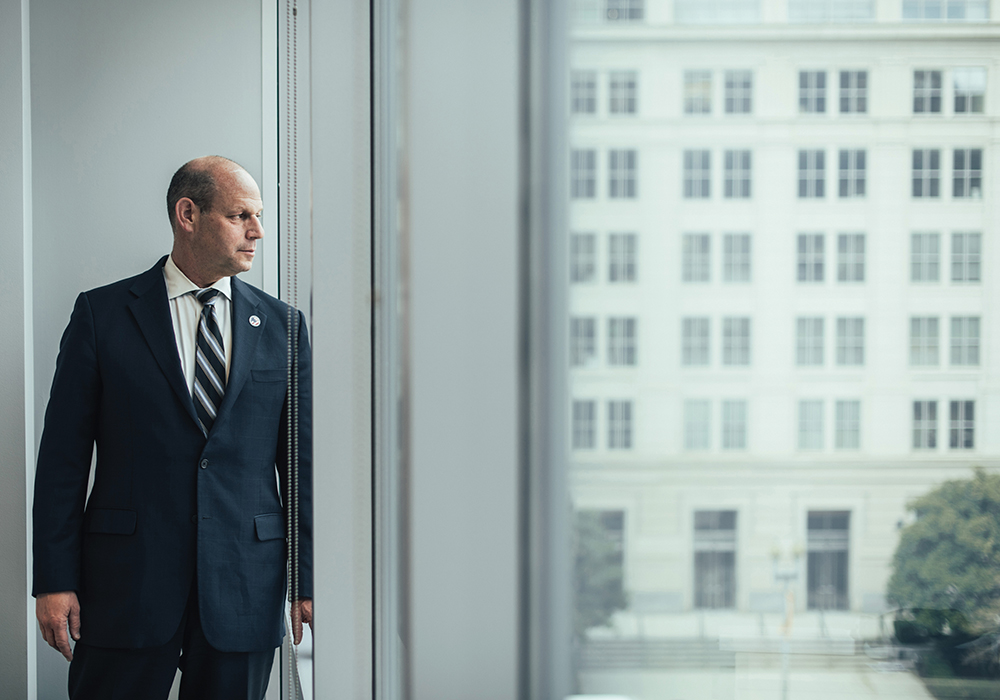 Rodriguez thinks that the anger over immigration is somewhat exaggerated and that the "center 80 percent" of Americans still believe in a "core cultural narrative" of immigrants coming here with nothing and working hard so children will thrive. He says he understands people who complain that immigrants "take away our jobs," but he is not convinced that is true. Many business people and experts argue that as an economy grows, it actually needs more immigrant workers, he says, both low-skilled for service sector and agriculture jobs, as well as high-skilled.
In his first year on the job, Rodriguez has attempted to move quickly on Obama's agenda. His agency has issued two new major visa-policy documents designed to promote the immigration of qualified high-skilled workers. It launched a New Americans Task Force to promote the integration of immigrants, including an estimated 8.8 million who are eligible, but have not yet applied for citizenship. USCIS has also stepped up its refugee-processing efforts, not only for eligible Central American children, but by redeploying refugee officers to Baghdad and by processing requests from Syria. Along with these efforts, it is undertaking a major modernization of its information technology structure.
On March 12, 2014, the day of his Senate confirmation hearing, Rodriguez was the last of five nominees to be questioned. The other four were nominated to be US District Court and Circuit Court judges, and their composition reflected a radically changed America from the days of white-male dominance. The only white nominee was a woman, and the others were a black man, a Latino man, and a black woman who was openly lesbian. Rodriguez listened to their testimony, as each of them told something about their backgrounds.
Then the Judiciary Committee finally moved to consider Rodriguez. In his opening statement, before he began to talk about himself, he told the senators, "I would like to salute the great American stories of the other nominees here today. Their stories illustrate the long road that we have all traveled. And it is stories like theirs that inspire me."
---
Peter Perl, a freelance writer in Silver Spring, Maryland, worked for the Washington Post for thirty-two years. His last article for BC Law Magazine was on White House advisor David Simas '95.