The Value of Clerkships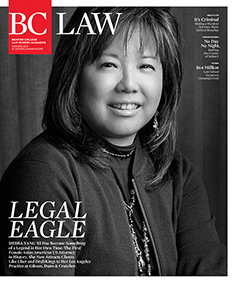 I'm at the office and just finished reading the online magazine piece on alumni entering judicial clerkships ("Wanted: Seasoned Lawyers for Clerkships," Summer 2016 issue). I just wanted to say this is a fantastic story, and I'm glad to see the magazine and BCLS Career Services urging attorneys at various stages of their careers to consider clerkships with courts at all levels. To the latter point, I began my career with a relatively humble clerkship for the judges of the New Hampshire Superior Court, performed well, and then went on to clerk for the Chief Justice of the New Hampshire Supreme Court. It was a stellar progression and those were among the most rewarding years of my professional life….State court clerkships are fantastic opportunities, often overlooked. In a time when expanding access to quality justice is a critical concern, our state courts—where the vast majority of real life justice is actually dispensed—could certainly use the benefit of clerks who are experienced lawyers as well. Thank you for telling that story.
T.J. Maloney '05
Washington, DC
Update
The Summer 2015 issue of BC Law Magazine included a story about Taisha Sturdivant '16, who overcame many hardships to get to law school. Essentially orphaned at fifteen and soon at risk of expulsion from public school for disruptive behavior, she then found herself under the tutelage of an alternative-school headmaster who saw a good mind behind that tough-girl facade. He helped her onto the path that led to Brandeis University and BC Law, where she thrived. Sturdivant received the Honorable Justice Roderick Ireland Leadership and Juvenile Advocacy Award and Ruth-Arlene W. Howe Black Student Initiative Award, among other honors. Last November, accompanied by several faculty, she was sworn into the Massachusetts Bar. She now practices at Klein Hornig in Boston, focusing on affordable housing and community development issues.
---
We'd like to hear from you. Send your letters to BC Law Magazine, 885 Centre St., Newton, MA 02459-1163, or email to vicki.sanders@bc.edu. Please include your address, email, and phone number.