When the film Abacus: Small Enough to Jail was released to select theaters across the country this past spring, it exposed what has been called a case of scapegoating in the wake of the 2007 banking crisis. Abacus Federal Savings Bank, owned by the family of BC Law alumnae Vera '90 and Chanterelle Sung '04, was the only bank to be criminally prosecuted for mortgage fraud.
Small, community-focused, and serving a predominately Chinese American clientele in Manhattan's Chinatown, the bank was an easy target for Manhattan District Attorney Cyrus Vance Jr., who brought the Abacus Federal Savings (but not any family members) up on felony charges.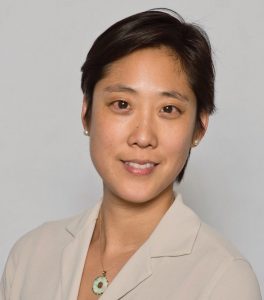 Abacus: Small Enough to Jail depicts the family's battle to clear their bank's name—a multiyear defense effort that cost them millions. It was directed by award-winning filmmaker Steve James (Hoop Dreams, The Interrupters) in collaboration with PBS's investigative documentary series Frontline. Vera and Chanterelle Sung are featured in the film as is their father Thomas Sung, who founded Abacus in 1984 and still serves as chair.
The Sungs attended a special screening at the Coolidge Corner Theatre in Brookline June 18, after which BC Law Professor Brian Quinn moderated a panel discussion.
The Sungs' ordeal began when bank officials fired an employee for embezzlement and alerted the authorities. Their attempt to comply with the law cost them dearly—not only $10 million in legal fees, but also mental and emotional anguish, theirs as well as their innocent employees'.
The too-big-to-fail banks got off with a non-prosecution or a deferred prosecution agreement and a fine. "And here we are," Vera says, "a small community bank serving the immigrant community with no defaults—literally less than half a percent of our loans defaulted, and we discovered the wrongdoing in the first place and reported it to law enforcement—how is it that we were getting prosecuted?"
"If you have a case that shouldn't be prosecuted, if there's no evidence, then you shouldn't go forward." —Chanterelle Sung '04
Both Vera and Chanterelle had spent part of their careers in DA offices. Chanterelle, in fact, had been working for the Manhattan DA for seven years when Vance took over and started prosecuting her family's bank.
She left eighteen months later for a job at the New York City Department of Investigation. "When you're in a position of power like the district attorney," Chanterelle says, "and unfortunately you're not focused on integrity and appropriate use of discretion, you will be swayed by things like politics and try to make a case out of something like this to make a name for yourself, to be the only prosecutor to have prosecuted a bank after the financial crisis, for example. And then racism—all of that seeps in whether its subconscious or overt and conscious."
Chantarelle says that the lessons she learned when she was a student in the criminal law clinic taught by Associate Clinical Professor Evangeline Sarda helped her come to terms with what was happening with her family. Law students need to learn that "if you have a case that shouldn't be prosecuted, if there's no evidence, then you shouldn't go forward," Chanterelle says. "Education is really important."
Vera worked for the Brooklyn DA's office for two-and-a-half years after graduating from law school. She now works at Sung & Co., PC, her father's real estate law firm, and is a director of Abacus bank.
Abacus: Small Enough to Jail was an "official selection" at a number of film festivals around the world, including Toronto, Sydney, Hong Kong, and Los Angeles. It will also be aired on television on PBS's Frontline in the fall.