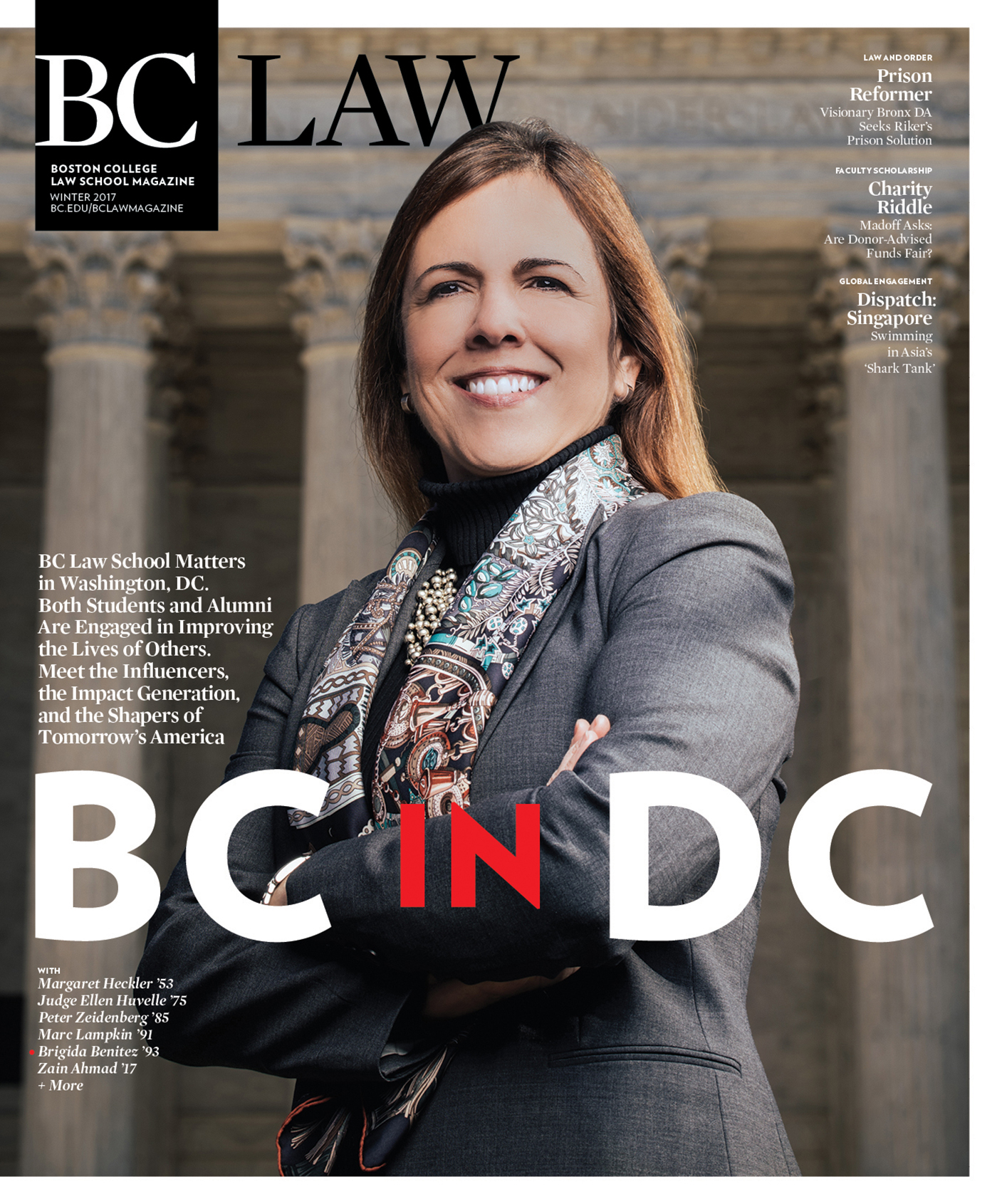 As some of you may know, last September the Law School unveiled a new website, which includes a graphically dynamic and content-rich section for alumni.
The launch marked the culmination of two years of planning and implementation that involved working groups at BC Law School—which conducted surveys and researched the web presence of peer institutions—and a six-month period of active web development by Law School and University IT, public affairs, and marketing staffs. The project also engaged outside consultants.
The main Law School site markets to prospective and admitted students; its secondary sites serve other audiences, including alumni, current students, and employers. To experience the site, visit www.bc.edu/law, and to explore the alumni section, click on Alumni & Friends in the bar at the top of any page.
Many of you are no doubt also aware that the print edition of BC Law Magazine underwent a major redesign three years ago. What you may not know is that BC Law Magazine simultaneously launched a companion online edition.
It is a dynamic and growing website that functions as BC Law's news hub, providing online exclusives, profiles, features, news and event coverage, multimedia, and more, much of which should be of great interest to alumni. During the academic year, content is updated almost daily (and frequently in summer). BC Law Magazine Online already boasts more than 100,000 unique visitors and several hundred thousand page views.
Please take a moment to look at the entire site lawmagazine.bc.edu. In addition to stories you may have missed throughout the year, you will find expanded content (videos, slideshows, links) related to a number of the articles in the Summer 2017 print edition.
---
We'd like to hear from you. Send your letters to BC Law Magazine, 885 Centre St., Newton, MA 02459-1163, or email to vicki.sanders@bc.edu. Please include your address, email, and phone number.