Jamie Eldridge '00: Massachusetts State Senator Jamie Eldridge (above) has been endorsed by the Environmental League of Massachusetts Action Fund in the election for Middlesex and Worcester State Senate district. Eldridge, who has served as Massachusetts State Senator for the district since 2009, is running for reelection this November. Prior to his post in the senate, he was a state representative for seven years.
Eldridge has been a strong proponent for environmental policy change while in office, and is the vice chair of the Senate Committee on Global Warming and Climate Change and a member of the Joint Committee on Environment, Natural Resources, and Agriculture. He has worked on several bills to expand renewable energy sources, preserve public land, protect natural resources, and increase funding for various environmental agencies.
---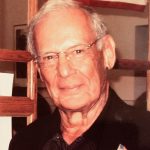 John J. Bilafer '59
Retired lawyer and town official John J. Bilafer passed away on July 10 after a long career in municipal finance and with the Executive Board of the Government Finance Officers Association of the US and Canada. A lifelong resident of Arlington, Massachusetts, he devoted more than thirty years serving on the Board of Selectmen and as elected Town Treasurer. During his long tenure, he established the John J. Bilafer Arlington Citizens' Scholarship Foundation to assist Arlington students further their education. Bilafer served two years as a Lieutenant Commander in the US Navy after graduating from Harvard College in 1954.
---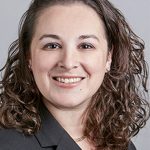 Anne Gordon '11
The American Bar Association (ABA) Section of Taxation has selected Anne Gordon as one of six John S. Nolan Fellows for 2018-2019. The recipients were chosen for their leadership qualities and active involvement in the section. The fellowship includes waived meeting registration fees and assistance with travel to some section meetings. The ABA Section of Taxation has more than 17,000 members across the country, and is the largest association of tax lawyers. Gordon is a senior associate at PricewaterhouseCoopers in McLean, Virginia.
---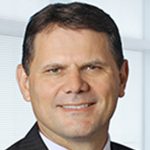 Gregory P. Varga '95
Gregory P. Varga has been elected to the Board of Trustees for High Hopes Therapeutic Riding, a riding center in Hartford, Connecticut, serving people with cognitive, emotional, and physical disabilities. Varga is a partner at Robinson+Cole, where he has worked for more than twenty years representing companies in complex insurance coverage litigation.
---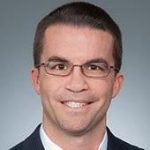 Mark Woodroffe '14
Mark Woodroffe began a new Corporate Counsel position at Altra Industrial Motion in Braintree, Massachusetts, this past June. Altra is one of the leading global manufacturers of motion control and power transmission products. He was previously a corporate associate at Cooley LLP in Boston.
---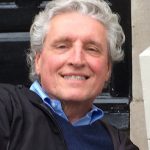 Jack Joy '76
Jack Joy recently published two books of poetry, Between the Tides: Poems of the Cape & Islands and Seasons of the Heart: New England Poems of Love & Loss. Both poetry collections are available on Amazon and Kindle. He lives in Pepperell, Massachusetts.
---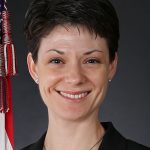 Danielle Bianchi '03
Danielle (Porcelli) Bianchi was selected last spring to be an Assistant Chief of Staff for II Marine Expeditionary Force, where she is in charge of force preservation. The organization represents one of the largest and most powerful Marine Air-Ground Task Forces, with more than 47,000 marines, sailors, and civilians. Bianchi resides on North Carolina's Crystal Coast.
---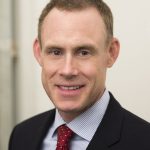 Benjamin Speiss '06
Benjamin Speiss has joined the Landye Bennett Blumstein real estate practice in Anchorage, Alaska. The law firm operates across the Pacific Northwest and provides legal service to clients in the region regarding real estate transactions and security. Speiss practiced law in the Boston area for four years before returning to Alaska, where he remains active in Arctic law and policy. He serves on the board of directors for the Chewonki Foundation, an environmental education organization. Speiss is also a board member for the entrepreneurial group Design That Matters, which creates products to assist individuals in developing nations.
---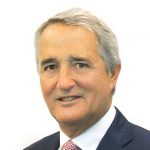 Jerry Zaro '76
Upon recommendation of New Jersey Governor Phil Murphy, Jerry Zaro was appointed as one of three Trustees of the Gateway Development Corporation (GDC). GDC oversees the Gateway Project, a potential $30 billion infrastructure initiative to build a new rail tunnel under the Hudson River, a new Portal Bridge over the Hackensack River, an expansion of New York's Penn Station, and other ancillary projects which would comprise the largest current infrastructure project in the United States.
---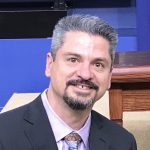 Michael J. Amoruso '94
The National Academy of Elder Law Attorneys (NEALA) announced June 1 that Michael Amoruso was elected as its president for 2018-2019. His appointment is the culmination of more than 25 years of dedication to helping seniors and those with special needs in New York and nationwide. He is the managing partner of Amoruso & Amoruso in Westchester County, New York.
---

Marc D. Greenbaum '76
After 36 years of service, Marc Greenbaum has retired from his faculty position at Suffolk University Law School in Boston. His scholarly focus was on labor and employment law. In 2013, he spent the spring semester as a visiting professor at BC Law.