As I reflect on the 2018 Boston College Law School Reunion weekend and the opportunity to celebrate my fiftieth reunion with friends, I feel an immense sense of pride in BC Law.
Throughout the two-day program, I experienced moments of joy reconnecting with classmates I had not seen in many years. I also took time to reflect on all that the Law School does to create positive change in the world.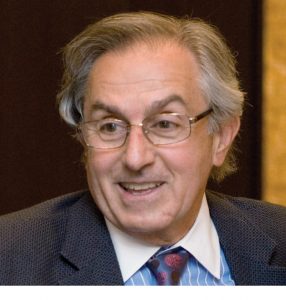 The sense of community is as strong today at BC Law as it was when I graduated in 1968. Professors are still engaging with students both in and outside of the classroom. The dedication of the faculty was on display during the celebration. I saw many alumni greet faculty members as they would their family members. The same sentiment existed fifty years ago.
Professionals from a variety of legal fields shared inspirational stories of challenges and triumphs throughout the weekend. I got to meet BC Law alumni currently practicing in top law firms. I met several graduates who are making a difference while working in public interest. There were also a few judges in attendance. Regardless of which path each graduate chose, the sentiment of "men and women for others" prevailed across all class years.
The formative education that a student receives at BC Law infuses their practice and fuels their passion. Graduates leave this school with a sense of purpose to provide justice for all. We are trained to think critically, write concisely, and give a voice to those who remain unheard. During the weekend, I felt great strength in the camaraderie of the Law School. I will, as I always have, carry this strength with me wherever I go.
As you will see while you review the 2018 Reunion Giving Report, I am not alone in my support of our community. Giving to BC Law ensures that students of this and future generations will continue to receive a world class legal education.
Thank you for your support.
James A. Champy '68
Member, Class of 1968 Reunion Committee; Member, Dean's Advisory Board
---
To view the 2018 Reunion Giving report, click here.