Helen Sterling Coburn '11 (above) is a partner in the Portland, ME, office of Bernstein Shur, where she is a member of the firm's business law practice group and advises entrepreneurial companies and investors on corporate governance, corporate financing, and general business matters.
Her practice focuses on representation in angel and venture capital investment, and other financings involving compliance with federal and state securities laws. She is a member of the board of directors and is co-chair of the Program Committee of Startup Maine, a nonprofit committed to promoting a culture of entrepreneurship and innovation in the state.
---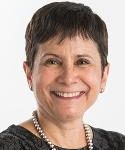 Alicia Alvarez '85
The John Marshall Law School in Chicago, IL, has named Alicia Alvarez associate dean of experiential education. She will begin her tenure in April. Currently a clinical professor and director of the Community and Economic Development Clinic at the University of Michigan Law School in Ann Arbor, MI, she specializes in issues concerning nonprofit and community-based organizations and social enterprises and has an interest in the area of economic justice. As the founder and former director of the Community Development Clinic at DePaul University College of Law in Chicago, she taught in the Asylum and Immigration Clinic and the Civil Litigation Clinic. Alvarez has lectured on legal education at numerous conferences, has published extensively, and is co-author, with BC Law's Paul R. Tremblay, of Introduction to Transactional Lawyering Practice published by West in 2013.
---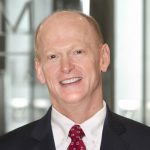 Joseph H. Baldiga '87
Joseph Baldiga was appointed to a three-year term as a hearing officer by the Massachusetts Board of Bar Overseers, an independent administrative body established by the Supreme Judicial Court to investigate and evaluate complaints against attorneys. A partner in the Westborough, MA, office of Mirick O'Connell and co-chair of the firm's creditors rights and bankruptcy group, he concentrates his practice on creditor and debtor rights, bankruptcy proceedings, out-of-court loan restructurings, and the purchase and sale of distressed businesses. Since 1997 he has served as a panel Chapter 7 bankruptcy trustee for the District of Massachusetts and is a member of the boards of the 26.2 Foundation, Hopkinton Chamber of Commerce, and Rotary Club of Westborough.
---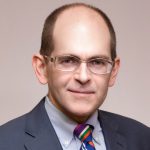 Jonathan W. Hugg '94
Jonathan Hugg was named co-chair of the financial services litigation practice group at Schnader Harrison Segal & Lewis LLP. He is resident in the firm's Philadelphia, PA, office, and concentrates his practice on commercial and appellate litigation, with an emphasis on financial institution, real estate, regulatory enforcement, and municipal matters. He is a frequent speaker on business law issues and the author of numerous articles, most recently an online article about the new Uniform Voidable Transactions Act that became law in Pennsylvania.
---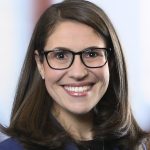 Lavinia M. Weizel '13
The 2018 recipient of the Richard Mintz Pro Bono Award, Lavinia Weizel is an associate in the Boston office of Mintz Levin and member of the firm's pro bono practice. The award recognized her dedicated efforts to help a pregnant mother of nine children avoid eviction and find housing. She also played a key role as a member of a team that advocated for new Massachusetts legislation to provide survivors of human trafficking representation in criminal matters and post-conviction relief proceedings. In her practice, she focuses on complex commercial litigation matters, including securities litigation, shareholder suits, and insurance disputes in both state and federal court.
---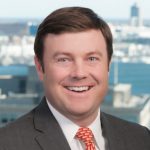 Patrick Moore Jr. '07
A partner at Boston-based Hemenway & Barnes LLP, Patrick Moore concentrates his practice on complex business, administrative, land use, and appellate litigation. He was previously an associate counsel and advisor in the White House Office of Presidential Personnel in the Barack Obama administration, and also served as deputy counsel for Massachusetts governors Deval Patrick and Charles Baker. He is an adjunct professor at BC Law, writes and lectures on appellate, administrative, and campaign finance law, serves as co-chair of the Boston Bar Association's Government Lawyers Forum, and is a member of the Board of Advisors of the Rappaport Center for Law and Public Policy at BC Law.
---
Hon. John "Jack" P. Connor Jr. '68
Jack Connor and his wife Judy were named recipients of the Xaverian Medal and honorees of Gala 2019 by Xaverian Brothers High School in Westwood, MA, for their decades-long commitment to the school and its mission. Their contributions, including volunteering, fundraising, and service on the Parents' Council and the school's board of trustees, continued after the graduations of their two sons, Brian and Gregory '00, who graduated from Boston College and BC Law. Connor retired as a justice of the Massachusetts Superior Court in 2012. Prior to his judicial appointment, he was a partner at Connor & Hilliard in Walpole, MA, focusing on criminal and civil litigation, and had practice law for thirty years.
---
Gordon H. Smith '76
Maine Governor Janet Mills appointed Gordon Smith, executive vice president of the Maine Medical Association, as the state's first director of Opioid Response. His first action in this position, which is housed within the new Office of Innovation and the Future, will be the establishment of the Prevention and Recovery Cabinet, comprised of commissioners from various agencies and the attorney general, to address the state's opioid epidemic. A native of Maine, Smith was hailed by Governor Mills as an "experienced, well-respected, and highly qualified public health expert." In the past, he has served as chair of the American Society of Medical Association Counsel, the Litigation Center of the American Medical Association (AMA) and State Medical Societies, the Maine Health Data Organization, and the Executive Committee of the AMA Advocacy Resource Center. He is currently a member of the Daniel Hanley Center for Health Leadership Board of Directors.