Surprise, dismay, even some optimism were among the responses of three professors who joined a April 24 panel to answer the question: "Reactions to the Mueller Report: What Now?" The event was sponsored by the American Constitution and Criminal Law societies.
BC Law Professors Jeffrey Cohen, Dan Farbman (above, center), and Kari Hong talked about political versus legal issues when interpreting the report's findings and debated the merits of impeachment proceedings against President Donald Trump for obstruction of justice versus letting the electorate decide his fate in 2021. They also discussed Attorney General William Barr's behavior and possible agenda leading up to the paper's release, and pondered the applicability of norms versus constitutional guidelines to the investigation's conclusions.
The note of optimism in an otherwise guarded view of the report came from Farbman, who said this historic moment provides a "lot of creative space" to imagine better ways of governing. "Norms have been ruptured [by this administration], and we're not going to get them back, he said, calling on the student audience to "live the ethics" that will lead to better democratic outcomes as they reimagine what's been lost.
---

The Criminal Law Society held a panel on white collar criminal defense March 13, featuring Boston attorneys David Meier of Todd & Weld, Seth Orkand '07 of Miner Orkand Siddall LLP, and Sarah Walters '97 of McDermott Will & Emery. They shared their experiences working in white collar criminal defense.
---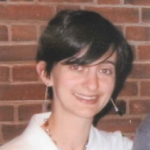 Jane Manners made a presentation to BC Law's Legal History Roundtable of her draft paper "Executive Power, Officer Indemnity, and a Government of Laws, Not of Men: A Re-Reading of The Charming Betsy and Little v. Barreme" on March 14. Harvard and Princeton educated, Manners studies US legal history with an emphasis on American legal institutions, legislation, federalism, and local government law. She is currently a Bernard and Irene Schwartz fellow at the New York Historical Society.
---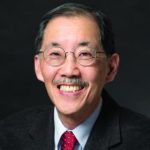 The Office of the Dean invited Guest Lecturer Professor George Yin of the University of Virginia to present at the Tax Policy Workshop March 15. The Edwin S. Cohen Distinguished Professor of Law and Taxation, Yin provided insights on tax policy based in part on his decorated career experiences, which include holding one of the most influential tax positions in the country, that of Chief of Staff of the US Congress's Joint Committee on Taxation, from 2003 to 2005.
---
The Center for Experiential Learning held the event "Conversation on Lawyering in the Boundaries" on March 15, featuring professors Claire Donohue, Paul Tremblay, Francine Sherman '80, and Evangeline Sarda. The talk challenged attendees to explore the intersections of dynamic systems at the individual, group, institutional, and societal levels to explore how lawyers understand, navigate, and manage boundaries surrounding these systems.
---
The Law School Administration and the Law Student Association teamed up in March to host a panel discussion and Q&A session on the history and future of military recruiting on college campuses. BC Law has a long history of fighting discrimination, most notably the Solomon Amendment, which required schools to invite military recruiters to campus despite military policies that contradicted schools' anti-discrimination protecting gays and lesbians. In response, BC Law helped spearhead a national effort opposing the act through the foundation of the Forum for Academic and Institutional Rights (FAIR). Professor Alan Minuskin, who with Professor Kent Greenfield participated in the FAIR effort, moderated. Panelists were Mason Dunn, executive director of Mass Transgender Political Coalition; Sara Smolik '04, senior trial attorney at the Equal Employment Opportunity Commission; George Mead, former military recruiter and current 2L at BC Law who is a member of Lambda; and Mitch Carney, a current 1L and Lambda member. The discussion covered the history of BC Law's involvement in the FAIR/Solomon case, the current and potential future status of the transgender military service ban, as well as students' perspective on campus recruiting.
---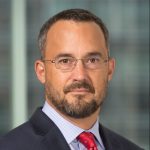 Clark Neily, vice president for criminal justice at the Cato Institute, and BC Law's Michael Cassidy discussed "Reconsidering Absolute Prosecutorial Immunity." The Federalist Society event March 19 revolved around holding prosecutors more accountable and the importance of prosecutorial independence and efficacy.
---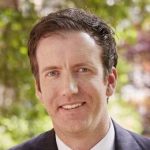 "Insider Trading, the Cost of Capital, and 'Property Rights' in Information" was the topic of the March 19 Regulation and Markets Workshop with guest Morgan Ricks, a professor at Vanderbilt Law School and an expert in financial regulation and. Ricks was previously a senior policy advisor and financial restructuring expert at the US Treasury Department, where he focused on creating financial stability initiatives and capital markets policy. He has also held roles at Citadel Investment Group, Merrill Lynch & Co., and Wachtell Lipton Rosen & Katz.
---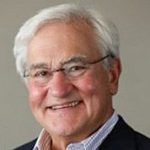 The Environmental Law Society partnered with the Public Interest Law Foundation to a lunchtime talk with Thomas Jorling '66 on March 21. He discussed the creation of the Clean Air Act of 1970 as well as the Clean Water Act of 1972, which he contributed to and helped make possible during his time as minority counsel for the Senate Committee in Public Works. Jorling is also the retired VP Environmental Affairs of the International Paper Corporation. The talk challenged participants to think about what's next for environmental law.
---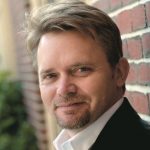 The Clough Center for the Study of Constitutional Democracy sponsored the "Constitutional Rights of Corporations Conference: Corporations Are People Too (And They Should Act Like It)" held on March 21. The event was based on the similarly named book by BC Law Professor and presenter Kent Greenfield. The event consisted of two panels: Floyd Abrams of Cahill Gordon & Reindel; Judith Scott, former general counsel of the SEIU, Delaware Supreme Court Chief Justice Leo Strine; BC Law Professor Natalya Shnitser; Aisha Saad of Yale Law School; Katherine Smith, executive director of the Center for Corporate Citizenship at Boston College; Adam Winkler of UCLA School of Law; and BC Law's Brian Quinn.
---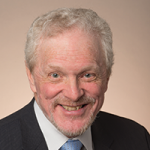 At the American College of Bankruptcy's annual symposium at BC Law March 22, the theme was "Litigation in Bankruptcy: How to Avoid It If You Can and Win It If You Can't." Areas of discussion included litigation issues that arise during a Chapter 11 cases, how litigators approach the pursuit of post-confirmation claims, and how bankruptcy judges view the merits of those strategies. Two panels of bankruptcy practitioners and judges shared their experiences and strategies for litigating critical pre-confirmation issues and post-con-confirmation claims. One panel featured Hon. Eugene R. Wedoff (ret.) of the US Bankruptcy Court, N.D. Ill.; Marcia L. Goldstein of Weil Gotshal & Manges; Laura Davis Jones of Pachulski Stang Ziehl & Jones; and Robert J. Keach of Bernstein Shur Sawyer & Nelson. The other comprised Hon. Shelley C. Chapman of the U.S. Bankruptcy Court, S.D.N.Y; Corali Lopez-Castro of Kozyak Tropin & Throckmorton; Allan B. Diamond of Diamond McCarthy; and Jeffrey J. Zeiger of Kirkland & Ellis.
---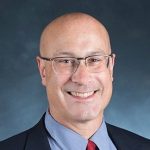 BC Political Science Professor Ken Kerschs spoke on "Confronting Constitutional Conservatism: Before Originalism…and After" in partnership with the American Constitution Society on March 25. Kersch, who focuses primarily on American political and constitutional development, American political thought, and the politics of courts, shared his research on the history of Originalism and its use as a constitutional doctrine.
---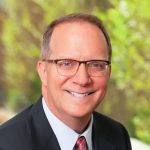 The Internet Law Society invited Lawrence Gennari, a partner at Gennari Aronson and a BC adjunct professor, to lead a discussion on "Advising the Tech Start-Up" March 27. Gennari explained the various tips and tricks that future lawyers may employ when working with new tech-based businesses. Gennari is a corporate and transactional lawyer with clients of varying size in the business industry. He advises on mergers and acquisitions as well as financing for growth.
---
The Business Law Society hosted an entertainment law panel on March 28 featuring attorneys from Quinn Emanuel and Prince Lobel. They discussed the various aspects of practicing entertainment law and shared their experiences working in the industry. The society also held a Private Equity Panel April 1 sponsored by the firm Ropes and Gray. The panelists shared their experiences and insights in the legal aspects of working in private equity.
---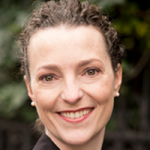 At the March 29 Tax Policy Workshop, Lillian Faulhaber, a professor at Georgetown Law, was the featured guest. Faulhaber has published articles on international taxation, tax avoidance, charitable giving, and European Union law. Prior to Georgetown and and a stint at BU Law, she worked as an advisor to the Base Erosion and Profit Shifting Project at the Organization for Economic Co-operation and Development. Faulhaber also clerked at the US District Court for the District of Massachusetts.
---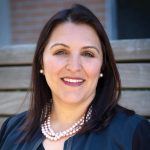 Afra Afsharipour lead the Regulation and Markets Workshop April 2. As senior associate dean for academic affairs and the Martin Luther King Jr. Hall Research Scholar at the University of California Davis School of Law, she specializes in comparative corporate law, corporate governance, mergers and acquisitions, and transactional law. In 2018, she was recognized by the Association of American Law Schools with the Section on Business Association's Outstanding Mentor Award.
---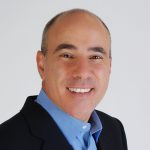 The Program on Innovation and Entrepreneurship (PIE) held the event "Is it Time for a National Privacy Law? Lessons from California and the EU" on April 2. Participants discussed data privacy concerns as well as new laws to protect individual data rights in California and the EU. The question of whether or not America should create a federal privacy law to unify regulation was posed. Data privacy experts Peter Lefkowitz, chief digital risk officer at Citrix and chairman of the board of IAPP, and Renard Francois, the global chief privacy officer of GE, lead the discussion. The debate was moderated by privacy expert Sayoko Blodgett-Ford, a member of the GTC Law Group and BC Law adjunct professor.
---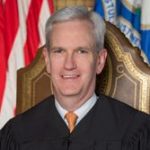 The Rappaport Center for Law and Public Policy held an event titled "Achieving the Government Trifecta" April 8. Guest speaker Hon. Andrew J. McDonald, the associate justice of the Connecticut Supreme Court and a former state senator, talked about what happens when a single party holds three positions in the government.
---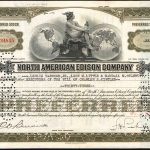 A reception was held April 8 to celebrate the digitization of the Robert E. Brooker III Collection housed in the Law Library's Daniel R. Coquillette Rare Book Room. Pieces include centuries-old deeds, indentures, litigation documents, and financial records that highlight law through the experiences of ordinary people. The collection, now searchable online, was donated to BC Law in 2004.
---
The American Constitution Society held a roundtable April 8 discussing "What Can Law Do About Climate Change?" Participants talked about lawsuits stopping the US government from supporting fossil fuels, California's initiatives, the rise in climate change lawsuits, as well as other externalities that result from climate change.
---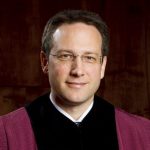 The Office of the Dean and the Clough Center for the Study of Constitutional Democracy paired up on April 9 to sponsor "The Free Formation of Political Will," featuring Judge Klemen Jaklič of the Constitutional Court of Slovenia. Judge Jaklič is a respected scholar, notably recognized for his work by the Harvard Mancini Prize for "best work in the field of European law and European legal thought" in 2011. He is now working on his next monograph on European constitutionalism and the future of democracy.
---
The Immigration Law Group and Holocaust & Human Rights Project teamed up to host "Family Separation: The Lasting Impacts of Trump's Zero Tolerance Immigration Policy" on April 10.
---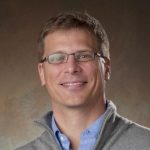 The Legal History Roundtable hosted guest lecturer Logan Sawyer, a University of Georgia law professor, on April 11. His topic: "Historiographic Origins of Originalism." Sawyer's interests lie in the relationship between law and political institutions in American history, and he is currently working on a history of originalism and party politics form 1950s to the 1990s.
---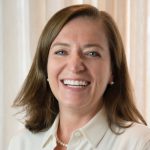 Jennifer Millones '96 was the featured speaker at the Business Law Society's annual banquet, held at the BC Club on April 11.
---
PIE and the Intellectual Property & Technology Forum sponsored a discussion on "Trademarks in Racial Epithets" on April 12. IP expert Professor Ilhyung Lee '88 explored questions raised by decisions of cases that sought trademark registrations of racist or "immoral" terms. Questions asked included: For purposes of the First Amendment, should trademarks be treated the same as copyrighted works? Are racial slurs and epithets now constitutionally protected if the user files a trademark registration?
---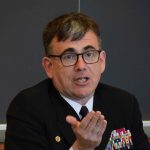 The Student Veterans Association on April 16 hosted a talk by Naval Justice School Commander Capt. J.S. Thow. He spoke about leadership in a legal setting.