Five Boston College Law School graduates have been selected to participate in the Boston Bar Association's 16th Public Interest Leadership Program (PILP). The class is composed of 23 attorneys and will run from September 2019 through August 2020.
The BC Law alumni are Jessica Galimberti '12 (above), Mathilda McGee-Tubb '13, Yavor Nechev '14, Blair Rinne '14, and Sajid Shahriar '16.
PILP promotes civic engagement and public service by advancing the leadership role of lawyers in service to their community, their profession, and the Commonwealth. Open to attorneys in practice for 10 years or fewer, PILP offers participants an opportunity to explore various topics and issues in legal public interest work and connect with other attorneys who are committed to using their legal skills to serve the community. Throughout the 14-month-long program, the members of the class hear from attorney experts in several fields who are all engaged in working on a variety of social issues.
Each class finishes its year by planning a final project. For example, the most recent PILP class has been carrying out a community outreach project in collaboration with Greater Boston Legal Services (GBLS), making presentations regarding students' rights with regards to school discipline, and informing the public about a recent settlement agreement between GBLS and Boston Public Schools. The class undertook this project as part of the BBA's ongoing work to engage attorneys in efforts to dismantle the cradle-to-prison pipeline. The new class will devise its own project.
Here are backgrounds of the BC Law participants.
Jessica Galimberti is associate general counsel at Accion, a global non-profit committed to creating a financially inclusive world with a pioneering legacy in microfinance and fintech impact investing. She has more than 12 years of experience providing legal advice and support to non-profit, for-profit, and government actors, with a focus on international development and cross-border legal issues. Galimberti's responsibilities at Accion include advising management and staff on corporate, transactional and compliance matters and leading the organization's enterprise risk management program. She also manages the production, dissemination and forthcoming release of a second edition of the "Client Protection Principles: Model Law and Commentary for Financial Consumer Protection" to promote strong financial consumer protection legal frameworks for underserved populations.
Prior to joining Accion, Galimberti served as in-house counsel for a passport and ID solutions provider, where she advised on international contracting, compliance, and corporate restructuring matters. She previously volunteered with non-profits advancing the social and economic rights of the Greater Boston Brazilian community and advocating for equal educational opportunity for low-income, immigrant, and language minority children. She also assisted in the prosecution of consumer and securities fraud class action cases before law school.
Galimberti earned her BA, cum laude, in political science and business studies from New York University. She is admitted to practice law in New York and Massachusetts. She currently serves on the board of The Welcome Project, a community organization based in Somerville, MA, that builds the collective power of immigrants to participate in and shape community decisions. She has been an active member of the Boston Bar Association since 2015.
---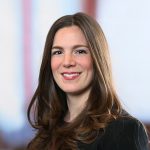 Mathilda McGee-Tubb is an associate in the litigation section at Mintz. Her practice focuses on complex commercial litigation and arbitration across a variety of areas and industries, including particular emphasis on defending class actions and serving clients in the education sector. McGee-Tubb also has an active pro bono practice and was awarded the 2019 Richard Mintz Pro Bono Award. She has worked on a variety of immigration matters in a pro bono capacity, including developing impact lawsuits in federal court, helping an immigrant secure release from ICE custody after nearly a year of detention, and representing non-citizens seeking Special Immigration Juvenile status. In addition, she has assisted Lawyers for Civil Rights (LCR) in filing briefs of amici curiae before the US Supreme Court, for which she was awarded LCR's Pro Bono Award twice.
Prior to joining Mintz, McGee-Tubb served as a judicial law clerk, first to the Honorable Robert J. Cordy of the Massachusetts Supreme Judicial Court, and then to the Honorable Douglas P. Woodlock of the United States District Court for the District of Massachusetts. She also spent several years working in the central administration of Columbia University on university policy, communications, and events, as well as on providing services and programs for US military veterans.
McGee-Tubb serves as a gubernatorial appointee on the Metropolitan Area Planning Council, the regional planning agency serving metro Boston, and as an at-large member of the Oberlin Alumni Leadership Council. At BC Law she was editor-in-chief of the Boston College Law Review. She also holds an MA from Teachers College at Columbia University in sociology and education, with a focus on educational policy, and a BA from Oberlin College.
---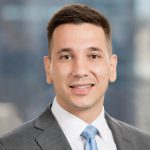 Yavor Nechev is a senior associate in the Securities Litigation and Enforcement Group at WilmerHale, where he focuses his practice on complex litigation matters in state and federal courts and regulatory enforcement matters before the SEC and various other state and federal regulatory agencies. Nechev has represented algorithmic trading firms in SEC enforcement matters and insurance companies in nationwide class action litigation. He is a frequent volunteer at the Volunteer Lawyers Project's Lawyer for a Day Program at the Boston Housing Court and represents veterans in matters before discharge review boards. He also helps manage WilmerHale's legal clinics for the homeless, in conjunction with Lawyers Clearinghouse, and serves as a mentor for law students through the Boston Lawyers Group.
Prior to WilmerHale, Nechev interned for the Honorable William G. Young of the United States District Court for the District of Massachusetts. He received his BA, magna cum laude, from New York University. The cum laude graduate of BC Law was a member of the Boston College Law Review and was a student attorney at the Boston College Legal Assistance Bureau.
Nechev was born in Bulgaria and grew up in Nashville, TN, and Boulder, CO. He and his wife, Elizabeth, now live in the South End in Boston and are expecting a baby boy in October.
---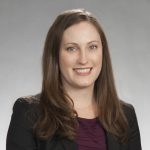 Blair Rinne is an associate in Brown Rudnick's White-Collar Defense & Government Investigations Group. She advises clients on complex internal investigations and represents corporations and individuals in criminal and civil investigations and related litigation. Prior to joining the White-Collar Group, Rinne was an associate in Brown Rudnick's Commercial Litigation Group for four years. She handled complex contract disputes and intellectual property matters. She also represented clients in several zoning appeals and real estate matters in Massachusetts state court.
Rinne has also maintained an active pro bono practice. She represents clients before the United States Immigration Court and the United States Citizenship and Immigration Services in matters referred from Kids in Need of Defense (KIND). Rinne has also participated in KIND's Expert Panel alongside other attorneys in the Boston area.
Rinne has a dual JD/MBA from Boston College. While at BC Law, she was a note editor for the Journal of Law & Social Justice (formerly the Third World Law Journal). Prior to law school, Rhine worked as a litigation clerk at Finnegan in Washington, DC, where she assisted with a complex patent infringement trial and prepared for numerous depositions.
---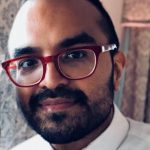 Sajid Shahriar is an Equal Opportunity Specialist at the US Department of Housing and Urban Development (HUD) in the Office of Fair Housing and Equal Opportunity, where he enforces the Fair Housing Act and related federal civil rights laws in the New England region.
Shahriar graduated from BC Law in 2016 and became a Presidential Management Fellow (PMF) at HUD before converting to a permanent position in 2018. During his time as a PMF, Shahriar conducted a six-month rotation at the US Attorney's Office for the District of Massachusetts, Civil Rights Unit, where he gained valuable experience investigating systemic civil rights cases involving sexual harassment, housing, education, employment, healthcare, and voting accessibility. At HUD, Shahriar monitors grant programs, investigates complaints of housing discrimination against protected classes, and negotiates conciliation agreements between parties.
Shahriar is also the Executive Vice President of his regional union, AFGE Local 3258, and represents AFGE as a Vice President to the Massachusetts AFL-CIO Executive Council. In 2019, he was honored to be chosen as Senator Elizabeth Warren's guest to the State of the Union Address, representing federal workers affected by the government shutdown.
In his spare time, Shahriar volunteers as a community organizer with the nonpartisan Greater Boston Interfaith Organization around issues like criminal justice reform, healthcare, and immigration. Shahriar also sits on the board of the New England Muslim Bar Association, which has collaborated with the BBA to conduct networking and educational events for Muslim lawyers and allies.
Prior to law school, Shahriar worked in the nonprofit health industry as a development coordinator in the Greater Washington, DC, area. He attended Northwestern University and graduated with a BA in political science.