Janelle Kuroda '04, a senior policy advisor at the US Department of State, was promoted in August to the rank of commander in the US Navy. "I'm proud of having two great careers doing what I love as a diplomat and as a Navy JAG. But I'm most proud of my family and son, who makes our life complete," she said in a message to the alumni committee planning BC Law's 2019 reunion. An important facet of that State Department work, she added, is the ability to advance women's equality, "something I've been passionate about since I was a little girl." She is shown here at her promotion ceremony with father, left, husband, and two-year-old son.
---
Anthony A. McManus '63
McManus was the recipient of the 2019 Nixon-Zachos Award presented by the New Hampshire Bar Association for enduring contributions to his community as a lawyer and civic volunteer. He is retired from a decades-long legal career, during which he served in the state legislature, managed a private practice in family and criminal law, and was a member of numerous nonprofit boards and legal associations.
---
Hon. James M. Cronin '69
World of Shadows, Cronin's first book of poetry, was published last December by The Poetry Loft. He is retired as first justice of the Bristol County (MA) Division of the Juvenile Court.
---
Christopher G. Mehne '77
Town moderator in Shrewsbury, MA, for the past ten years, Mehne was recently elected president of the Massachusetts Moderators Association. He notes that, while there may be others, BC Law alumni Dennis Berry '73 and Michael Puzo '77 also serve as Massachusetts moderators. Mehne, who has been with Bowditch & Dewey LLP since he was hired as a summer associate in 1976, is a partner in the firm's Worcester, MA, office and specializes in trusts and estates law.
---
Robert H. Farrell '82
Farrell has retired from his position as associate regional counsel for litigation at the Boston Regional Office of the US Department of Housing and Urban Development. He joined the office in 1982 as a staff attorney and assumed responsibility in 1999 for managing the office's litigation division.
---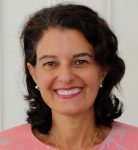 Maryam Elahi '86
Elahi was one of four 2018 "One Woman Makes a Difference" honorees named by the Connecticut Women's Education and Legal Fund as women who change the lives of women and girls in Connecticut. She is president and chief executive officer of the Community Foundation of Eastern Connecticut in New London, CT, and has served the international human rights community as an advocate, teacher, and grant maker for more than twenty-five years.
---
Marcia Belmonte Young '86
Young is the author of Visit House Museums: Cape Cod, Martha's Vineyard, and Nantucket, available on Amazon as a paperback or ebook. The book includes descriptions of thirty-five historic properties, from modest 17th century homes to mansions, and includes practical information for planning a visit. She is also a contributor to the Vita Brevis blog of the New England Historic Genealogical Society. Her website is www.visithousemuseums.com.
---
Julie M. Kinch '87
Kinch has left her role as senior vice president and chief legal officer of the American branch of Heineken USA (HUSA) in New York, NY. She joined Heineken in 1998 as its first American general counsel and made significant contributions during her tenure. She created the legal department, helped to oversee many organizational changes as a decades-long member of the management team, and served as a strong advocate for the representation of women in the HUSA workforce.
---
Daniel G. Kagan '88
Kagan was honored with a 2019 Certificate of Recognition by the American Association for Justice for his outstanding service to the organization. A trial attorney with Berman & Simmons PA in Lewiston, ME, and a leader in legal education, he has written several legal articles, is a frequent presenter on tort law and trial advocacy, and is a contributing author for A Practical Guide to Superior Court Practice in Maine. In addition, he is a member of the Maine Trial Lawyers Association and the American Association for Justice.
---
Mary Duff Henry '90
Henry was elected president of the Peabody Federation of Teachers, Massachusetts Local 1289 of the American Federation of Teachers Massachusetts, an affiliate of the AFL-CIO.
---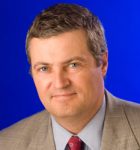 Walter E. Judge '90
Judge was instrumental in securing a recent $3.66 million verdict on behalf of his client Mansfield Heliflight, a Vermont-based aviation company. The case involved allegations of fraud and tortious interference against the defendant, an aircraft brokerage firm in New Jersey, relating to the purchase and sale of a Gulfstream corporate jet. He is a senior partner in the Burlington, VT, office of Downs Rachlin Martin PLLC, and represents businesses in the state and federal courts of Vermont, Massachusetts, and Maine in commercial matters, intellectual property litigation, and products liability and personal injury defense.
---
Kelly L. Wilkins '91
The vice president and senior counsel at Wells Fargo in Charlotte, NC, Wilkins provides counsel on cybersecurity and information security, compromised data, operational resiliency and preparedness, and cyber regulations. She was previously a partner at Snell & Wilmer LLP in Phoenix, AZ.
---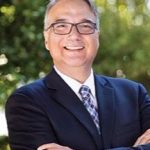 Anthony E. Varona '92
Varona was named dean of the University of Miami School of Law in Coral Gables, FL, and is the first dean to hold the M. Minette Massey Chair in Law. Former professor and dean of faculty at American University Washington College of Law in Washington, DC, he specialized in administrative and communications law, and is considered a trailblazer in the fields of media and sexuality law. He continues as chair of the Host and Planning Committee for the Fourth National People of Color Legal Scholarship Conference, is a member of the Executive Committee of the Association of American Law Schools Section on Teaching Methods, and serves on the boards of the Stonewall National Museum and Archives and the International Telecommunications Satellite Organization Program on International Communications Regulation and Policy.
---
Karen J. Crawford '93
Owner and managing attorney of the Law Office of Karen J. Crawford in Austin, TX, she focuses her practice on family immigration, asylum and humanitarian programs, naturalization, and removal defense. She is a commissioner on the City of Austin Commission on Immigrant Affairs, currently serving in her third term as chair.
---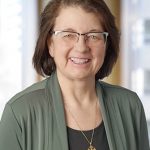 Deborah J. Peckham '93
Named a 2019 Women Worth Watching Award-winner by Profiles in Diversity Journal, Peckham is a partner in the Boston office of Burns & Levinson LLP and co-chair of the firm's intellectual property group. She represents clients in a variety of industries, including high-tech, internet, and e-commerce companies.
---
David J. Stubenvoll '93
Stubenvoll was named a 2019 Mountain Desert finalist in the Ernst & Young Entrepreneur of the Year Awards. He is cofounder and chief executive officer of Wowza Media Systems in Golden, CO, which was launched in 2005 as a startup to simplify and improve media streaming and is now an award-winning industry leader in streaming technology. Described as a "serial entrepreneur/intrapreneur," he has founded or been involved at the outset of five successful startups, including Adobe Systems, Freeworks, Intuit, and GALT Technologies.
---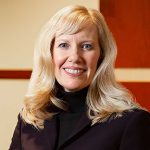 Elizabeth A. Talia '93
Talia was named a 2019 Corporate Counsel Award honoree by the Daily Record in Rochester, NY, for her professional achievement, community leadership, and commitment to mentoring. She is general counsel and vice president of legal and regulatory affairs at Thompson Health in Canandaigua, NY.
---
Scott L. Weber '93
A partner in the New York, NY, office of DLA Piper, Weber is also a member of the firm's litigation practice. Former executive vice president and general counsel of CNA Financial Corporation in Chicago, IL, he has extensive experience in complex federal and state civil and criminal litigation, regulatory actions, and government investigations.
---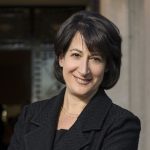 Ellen J. Zucker '94
Profiles in Diversity Journal presented Zucker a 2019 Women Worth Watching Award. She is a partner in the Boston office of Burns & Levinson LLP and a member of business litigation and dispute resolution, employment, and white-collar criminal defense practice groups.
---
Christopher Lee Blake '96
Blake is the attorney in charge of the Bridgewater State Hospital Commitment Defense Unit in Brockton, MA. He was formerly a staff attorney for the Mental Health Litigation Division of the Massachusetts Committee for Public Counsel Services. He and his wife, Liz, and their eight-year-old son, John, live in Kingston, MA.
---
Scott T. Buckley '04
Buckley is vice president of client services and former director of legal services at Circle Surrogacy in Boston. With Circle since 2003, he has been instrumental in growing a small surrogate parenting agency with a staff of four to the most experienced surrogacy and egg donation agency worldwide.
---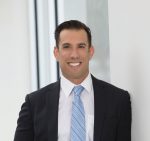 Andrew M. Sodl '04
The cofounder of Sodl & Ingram PLLC, a commercial real estate firm in Jacksonville, FL, Sodl focuses his practice on banking, finance, and corporate transactions, such as acquisitions, dispositions, and leasing. He was previously a partner in the Jacksonville office of Akerman LLP.
---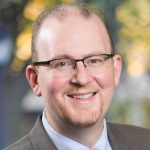 Alistair "Sandy" Christopher '05
Christopher is a partner in the New Haven, CT, office of Withers LLP and a member of the firm's private client and tax team. In addition to his work with clients, he is a frequent writer and speaker on estate planning topics.
---
Amanda S. Eckhoff '05
Eckhoff was elected a fellow of the American College of Mortgage Attorneys. She is a partner in the Boston office of Robinson & Cole LLP and a member of the firm's real estate and development practice group.
---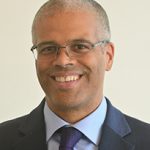 Pratt N. Wiley '06
Wiley is president and chief executive officer of The Partnership, Inc., a Boston nonprofit that makes corporations and institutions more competitive in an increasingly diverse and global economy through its promotion and support of multicultural professionals in the workforce. As the organization's former senior executive consultant, he was responsible for its expansion outside of New England and its C-Suite Program. He was previously national director of voter expansion for the Democratic National Committee in the Obama Administration.
---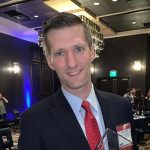 Joseph F. Kadlec '07
Kadlec was named a "40 Under 40" honoree for 2019 by Philadelphia Business Journal for his professional achievement, community involvement, and leadership. A partner in the Philadelphia, PA, office of Pepper Hamilton LLP and a member of the firm's corporate and securities practice group, he also maintains an active pro bono practice, representing boards and nonprofit entities in governance and strategic transaction matters.
---
John P. Condon '08
Condon is a partner in the Boston office of Mintz Levin and focuses his practice on corporate and securities law matters with an emphasis on the biotechnology, medical device, and technology industries.
---
Angela M. Arroyo '09
As a legal specialist with the United Nations Development Program in New York, NY, Arroyo focuses on employment and labor issues for United Nations employees worldwide and continues to work on sexual harassment, abuse, and exploitation policy reform. In her former position in the Legal Office of the World Food Programme (WFP) in Rome, Italy, she was the legal focal point for sexual harassment, abuse, and exploitation issues and represented the legal interests in relevant policy reform within organization.
---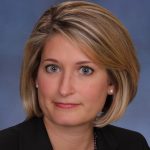 Kelly E. Reardon '09
Reardon was elected managing partner of The Reardon Law Firm PC, a nearly 100-year-old firm in New London, CT, that specializes in serious personal injury and wrongful death litigation. She succeeds her father, Bob Reardon, who remains an active partner in the firm.
---
Aliki Sofis '09
Sofis is a partner in the Boston office of Quinn Emanuel Urquhart & Sullivan LLP. A litigator and trial lawyer, she has secured a number of high-stakes, high-dollar jury trials and arbitrations domestically and internationally. Her representation of LoJack Corporation on a matter brought against a Chinese supplier for breach of warranty resulted in a $98.5 million award, with all counterclaims against the client denied, one of the largest international arbitration awards ever decided in Hong Kong or China.
---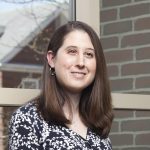 Jennifer Barrow, RSM, '10
Barrow professed her final vows as a member of the Mid-Atlantic Community of the Sisters of Mercy of the Americas in June. She currently ministers as an immigration lawyer in the Housing Unit at Brooklyn Legal Services in Brooklyn, NY.
---
Eric B. Reustle '11
Reustle is an associate at Boston-based Krokidas & Bluestein LLP and concentrates his practice on nonprofit and public law. He was previously an attorney at Casner & Edwards LLP in Boston.
---
Steven S. Chen '13
Chen was promoted to deputy chief human capital officer for the Boston Public Schools from his former position as the district's director of training and accommodations.
---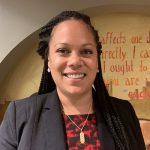 Nina L. Harrison '13
Harrison is the recipient of the 2019 Racial Justice Fellowship presented by the Massachusetts Legal Assistance Corporation. The two-year fellowship will support her work at Community Legal Aid in Worcester, MA, where she helps former inmates in Central and Western Massachusetts reintegrate into society. Previously, she was a staff attorney at the Responsible Parent Project of the Rhode Island Legal Services in Providence, RI, and represented parents faced with incarceration for failure to pay court-ordered child support.
---
Katherine English Galloway '17
In may, she married Arlen Sullivan Galloway in Richmond, VA. Classmates Mary Delsener and Brittany Campbell Morreale served as bridesmaids. Other BC Law attendees were classmates Jennifer Lang, Miguelina Mercedes, Morgan Sellers, and Cole Goodman '16. The couple resides in Boston, where Galloway is an associate at Verrill Dana LLP in the private clients and fiduciary services group.
---
Photo of Pratt Wiley, © Don West, Fotografik