The Art of Law in the International Community, written by Mary Ellen O'Connell (above) and published by Cambridge University Press, was the subject of a discussion October 24 among a group of scholars of art, law, religion, and international relations. Moderated by BC law and theology professor Cathleen Kaveny, the panel comprised author O'Connell; BC studio art associate professor Shelia Gallagher; BC professor of international studies, religion, theology, and ethics Mara Willard; and Harvard law professor Charles Fried. The discussion centered around how international law has and continues to affect violence and coexistence among the world's nations. O'Connell is the Robert and Marion Short Professor of Law at the University of Notre Dame Law School and a research professor of international dispute resolution at Notre Dame's Kroc Institute for International Peace in Studies. The Clough Center for the Study of Constitutional Democracy sponsored the event.
---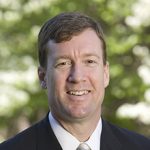 Samuel Buell presented his paper, "The Law of Corporate Investigations and the Global Expansion of Corporate Criminal Enforcement," October 7 in BC Law's Regulations and Market Workshop series, designed to engage scholars in discussions of their works-in-progress. Buell is the Bernard M. Fishman Professor of Law at Duke University School of Law.
---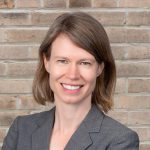 BC Law's Center for Human Rights and International Justice welcomed Emma Winger, staff attorney with the American Immigration Council, on October 8. Winger spoke on the current US family separation policy and her organization's representation of six mothers and their children who were affected by the policy. The talk also explored the long-lasting emotional and mental implications of forcible separation on those involved.
---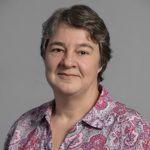 Greater Boston Legal Services attorney Mithra Merryman and immigrants rights attorney Simone Bui of the Asian Task Force Against Domestic Violence joined moderator and BC clinical professor Claire Donohue for a Culturally Competent Lawyering Roundtable on October 9. The discussion, centered around how to approach client interviewing and counseling with cultural competency and trauma awareness.
---
Timothy Rooney of the US Patent and Trademark Office spoke about a pilot project that allows clinical law students to practice before the agency. BC Law's two transactional clinics are currently part of that program. The presentation was hosted by a consortium of clinics and student organizations.
---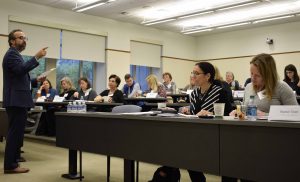 BC Law hosted the Annual Conference of the New England Consortium of Legal Writing Teachers (NECLWT) on October 11. Topics included legal writing technology, cultural competency, collaborating with student organizations, and teaching strategy. Assistant Professor of the Practice Jeffrey Cohen organized the event.
---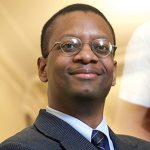 Troy McKenzie, professor at NYU School of Law, presented his paper "Revisiting Personal Jurisdiction" in BC Law's Faculty Colloquia Series on October 21. McKenzie is a former deputy assistant attorney general in the Office of Legal Counsel at the US Department of Justice, and specializes in bankruptcy, complex litigation, and procedure.
---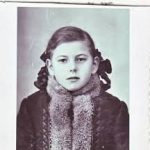 Janet Singer Applefield brought the powerful story of her World War II experience, "Hidden Child During the Holocaust: The Power of Courage and Resilience in the Face of Bigotry and Hate," to BC Law on October 22. She spoke of the dangers of prejudice and encouraged the audience to stand up to any kind of discrimination and injustice. She also stressed the value of preserving memory, furthering understanding, and seeking justice. Singer's visit was hosted by the Jewish Law Student Association.
---
BC Law's Christian Fellowship sponsored a faith-in-practice talk by BC Law chaplain Father Fred Enman, SJ, on October 24. He discussed working with famed civil rights lawyer John P. Nelson and the landmark case that resulted in the desegregation of Tulane University.
---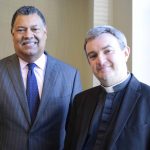 Angus Ritchie, director of the Centre for Theology and Community in London, appeared at a colloquium at the Law School October 24 concerning his new book, "Inclusive Populism: Creating Citizens in the Global Age" (Notre Dame Press). In the book, Ritchie claims that "our current political upheavals, exemplified by the far-right populism of billionaire Donald Trump, reveal fundamental flaws in secular liberalism," according to the publisher's summary. Ritchie and BC Law Dean Vincent Rougeau have been research partners for about 10 years and are collaborating on a new project called "Just Communities."
---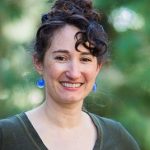 Two powerful voices on how litigation can drive action on climate change were at BC law October 24. The panelists were Julia Olson, executive director and chief legal counsel for Our Children's Trust and the lead attorney on Juliana v. United States, and Jennifer Rushlow, associate dean for environmental programs and director of the Environmental Law Center at Vermont Law School who successfully argued Kain v. Mass DEP before the Massachusetts Supreme Judicial Court.
---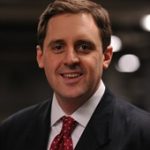 BC Law Democrats held a panel October 25 on the ROE Act, currently pending in the Massachusetts legislature, which would expand abortion access and reproductive health services across the state. The ROE Act is the first of its kind, and the panelists, who have worked on the act, described what it says, how it came to be, and what it will mean for women in Massachusetts and to the national conversation about abortion access. Participants were state representative and ROE Act co-sponsor Jay Livingstone; Gena Frank, legislative and political director of the Massachusetts National Abortion Rights Action League; Kim Kargman, organizing manager of the Planned Parenthood Advocacy Fund of Massachusetts; and moderator and BC Law professor Maureen Van Neste. The event was sponsored by the BC Law Democrats.
---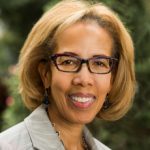 Karen Brown, a professor at George Washington Law School, presented "Tax Policy: A Tool to Support Sustainable Growth" on October 25. The presentation was part of Boston College Law's Tax Policy Workshop Series.
---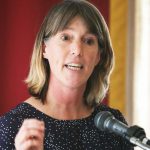 The Rappaport Center for Law and Public Policy hosted a speech, "The Local Antitrust Moment: How State and Local Governments Can Lead the Charge on Renewing Democracy by Breaking Up Corporate Monopolies," on October 28. The speaker was Zephyr Teachout, who was among the center's senior fellows in residence this fall. An associate professor at Fordham, she has mounted runs in New York for governor, attorney general, and the US House of Representatives.
---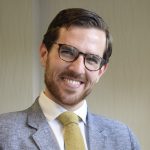 David Kenny, an assistant professor of law at Trinity College of Dublin, spoke on "A Constitution for a United Ireland? Ireland in the Shadow of Brexit," October 30. He teaches Irish and comparative constitutional law, conflict of laws, and critical legal theory. He is a graduate of Trinity College Dublin, Harvard Law School, and the Honourable Society of the King's Inns, and is a alumnus of the US State Department's Fulbright program. Kenny's research specializes in Irish and comparative constitutional law. He is co-author of the recent 5th edition of Kelly: the Irish Constitution, the leading text on Irish constitutional law, as well as many peer-reviewed articles in leading national and international journals on topics such as proportionality, constitutional silence, referendums, and executive branch legal advisors.
---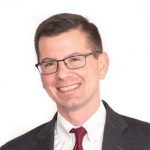 Daniel McFadden, staff attorney for the ACLU of Massachusetts, and Austin Evers, executive director of American Oversight, spoke at a progressive career event October 31 sponsored by the American Constitution Society.
---
Photos: O'Connell and Teachout by Reba Saldanha