James G. Murphy '97, above, legal advocacy director of the National Wildlife Federation, was named director of the Vermont Law School (VLS) Environmental Advocacy Clinic, which was recently selected as the federation's legal counsel. According to Murphy, the partnership between the two organizations "will strengthen the National Wildlife Federation's legal capacity to address the wildlife crisis and ensure our bedrock environmental laws are applied and enforced to protect habitat, people, and vulnerable communities."
An assistant professor at VLS in South Royalton, VT, he is a frequent speaker and has published extensively on such issues as water policy and law, transportation and smart growth, and energy production. In addition, Murphy serves on the editorial board of Natural Resources and Environment, a publication of the American Bar Association Section on Environment, Energy, and Resources, and is a member of the boards of the American Wind Wildlife Institute and the Vermont Conservation Law Foundation.
---
David Strauss '75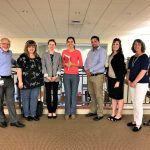 Strauss is counsel to Global Regulatory Legal at Boston Scientific Corporation in Marlborough, MA. He and the entire legal team at Boston Scientific were honored with the inaugural Alfred C. Phillips Pro Bono Service Award by MetroWest Legal Services for their ongoing dedication in providing legal aid to the Marlborough (MA) Senior Center.
---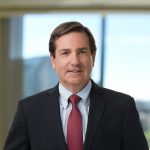 David P. Rosenblatt '82
Rosenblatt was named to the Board of Directors of Lawyers Concerned for Lawyers, an independent nonprofit organization and the only lawyer assistance program in Massachusetts. Prior to his appointment, he was a member of the Massachusetts Supreme Judicial Court Steering Committee on Lawyer Well-Being. Rosenblatt is managing partner at Boston-based Burns & Levinson LLP and serves as chair of the firm's environmental group and a member of its real estate group.
---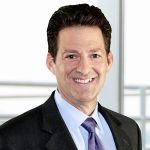 Eric D. Daniels '86
Daniels was honored by Hartford Interval House, Connecticut's largest domestic violence intervention and prevention agency, as one of the founding members of the organization's Men Make A Difference, Men Against Domestic Violence initiative. The partner in charge of the Hartford office of Robinson & Cole LLP, he also serves as chair of the firm's product liability practice group and is a founding member of its manufacturing industry team.
---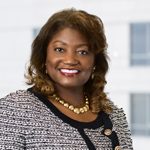 Robin M. Pearson '89
Pearson is the 2019 recipient of the Outstanding Woman Lawyer Award presented by the Women's Section of the Contra Costa County Bar Association at their annual awards event in October. A past president of the bar association, she has also served as president of the Black Women Lawyers Association of Northern California and chair of the State Bar of California Council on Access and Fairness. She is a partner in the Walnut Creek, CA, office of Ropers Majeski Kohn & Bentley PC and focuses her real estate practice on contracts, unfair business practices, real estate, insurance, employment, professional liability, and construction disputes and creditors rights in federal bankruptcy.
---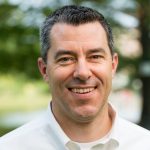 Peter F. Durning '03
Durning is the new managing partner of Mackie Shea Durning PC in Boston and he focuses his practice on environmental litigation, enforcement defense, land use and permitting, with a specific focus on water and wetlands-related matters. He is an active member of the Environmental Business Council of New England and serves as chair of the organization's Water Resources Committee. Durning lives in Newburyport, MA, with his wife and two daughters.