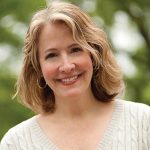 Elizabeth Gehrman, Writer
Gehrman's work has appeared in the Boston Globe Magazine, Archaeology, and New York Times. Rare Birds is her 2012 biography of ornithologist David Wingate. By coincidence, Gehrman profiled Michio Kushi, father of Hisao Kushi, in 2008, for his work bringing macrobiotics to the US. "Not everyone you write about leaves a mark," she says, "but I vividly remember Michio Kushi. When I was assigned to write about Hisao for BC Law Magazine, I thought the odds were pretty low that they were related, but it turned out Michio's youngest son is every bit as interesting."
---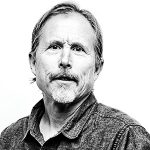 Webb Chappell, Photographer
From portraits of sharks, turtles, and moray eels made diving at the New England Aquarium over twenty years ago, Chappell has breathed air on the land as a Boston photographer ever since. He loves his job for shoots like the one he did for BC Law Magazine of five members of the Warner clan gathered around a portrait of their patriarch, and of recent grad Caroline Reilly '19. Chappell makes pictures for editorial, corporate, and nonprofit clients, including the Boston Globe, Guardian, This Old House, MIT, and Raytheon.
---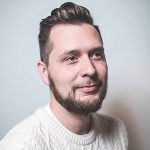 Kagan McLeod, Illustrator
The Toronto artist's work has appeared in the Washington Post, GQ, Sports Illustrated, and Entertainment Weekly. McLeod began his career as a staff artist at a Canadian newspaper and has been freelancing for fifteen years. His instructional drawing book, Draw People Every Day, was published in June by Penguin Random House. Of his portrait of Professor Katharine Young, he says: "I always jump at portrait assignments, with the aim of getting a good balance of realism and sophistication, with energy and abstract brush strokes to keep it fresh."
---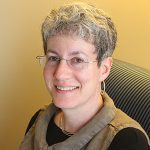 Jeri Zeder, Writer
Zeder is a Boston-area freelance writer whose work has appeared in the Boston Globe, the Forward, and various alumni magazines on topics ranging from international trade to human rights to criminal justice reform. For the Winter 2020 issue of BC law Magazine, Zeder interviewed Dermot Groome '85, the lead prosecutor in the trial of Serbian war criminal Ratko Mladić, and several of his colleagues, and was reminded, once again, of the good that lawyers can do when they bring the best of their intelligence, their skills, and themselves to the cause of justice.