Boston College Law School Reunion weekend proved to be as enjoyable and rewarding as I had hoped. The energy was palpable and it was wonderful to see my old friends, as well as other BC Law alumni celebrating our law school alma mater.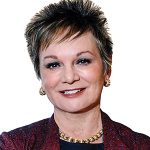 I was inspired by the many ways BC Law continues to have an impact on society and works to address the complex issues of our time.
Hearing from Omar Martinez about how BC Law Innocence Program staff attorneys and students worked tirelessly to overturn the wrongful conviction that took nearly twenty years of his life illustrated how the Law School lives out its mission of "Justice for All."
I also saw many examples throughout the weekend of faculty members and alumni continuing meaningful mentor relationships years after the alumni graduated, and faculty members still providing needed expertise and perspective on their former students' careers.
Participation in such a multi-generational event offers incredible insight into the true nature of the BC Law community. While we might have chosen different career paths and settled in different geographic areas, the values that we hold and the passion that we have for the legal profession remain grounded in the education we received at BC Law.
As you can see in this Reunion Giving Report, the classes ending in '4 and '9 embraced the spirit of reunion and used it as an opportunity to reconnect and show support for the incredible work that is happening at Boston College Law School.
I am proud to be part of such an esteemed group of alumni, and I appreciate the energy and continued commitment that each of you who participated exhibited throughout Reunion Weekend 2019.
Thank you for your support for the wonderful school that we share.
Joan A. Lukey '74
Member, Reunion Committee; Member, Dean's Advisory Board
---
To view the 2019 Reunion Giving Report, click here.