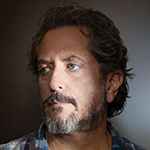 Dana Smith, Photograper
Photographing BC Law professors for The Vision Project ("How the Pandemic Will Change Us") during the pandemic certainly was a different experience for Boston-based shooter and illustrator Smith. "Photographing faculty at home provided me an opportunity to convey a sense of the solemnity of sheltering-in-place," Smith says. "Domestic spaces have long been my favorite environs to shoot in and explore, so in this moment, I appreciated the opportunity to traipse around strangers' back yards." His images have appeared in The New York Times Magazine, Time, Bloomberg, Fortune, Yankee, and more.
---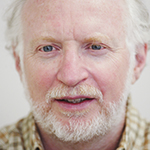 David Reich, Writer
Recent literary writing by Reich has appeared in the journals Brilliant Corners and Gargoyle and in the 2018 book Flash: Writing the Very Short Story (W.W. Norton). Topics he has covered as a reporter include law, law enforcement, politics, science, and the arts. His novel The Antiracism Trainings came out in 2010; he is currently working on a book of short fiction. For the Vision Project ("How the Pandemic Will Change Us"), he was a member of the interviewing and editing team who reported and produced nearly forty faculty interviews for a series in the online magazine and this special edition feature.
---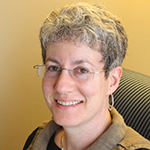 Jeri Zeder, Writer
Zeder is a long-time contributor and retired lawyer whose writing has also appeared in the Boston Globe, the Forward, and community newspapers on topics ranging from international trade to criminal justice reform. Her profile of Therese Pritchard '78 ("The Chief") describes how this remarkable attorney rose to the highest ranks of her profession simply by becoming enthralled with each case that came before her. As an interviewer and editor for The Vision Project ("How the Pandemic Will Change Us"), Zeder has helped to amplify the deepest thinking of BC Law's faculty at this pivotal moment for America and the world.
---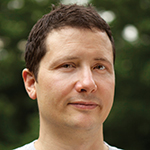 Chris Buzelli, Illustrator
Buzelli graduated from Rhode Island School of Design and began his career in New York City. "I've always been fascinated by antique maps of beautiful maritime vessels and fantastical wind gods. I thought it would be a perfect metaphorical environment for the story of Sony as the giant musical wind god destroying music piracy/pirate ships" ("The Land of Music and Piracy). Buzelli's conceptual illustrations are published in newspapers, magazines, books, and advertising campaigns. Among his clients are The New York Times, Washington Post, Rolling Stone, Penguin Random House, and Macmillan.