Geaneen M. Arends '98, a partner in the Detroit, MI, office of Butzel Long, was named chair of the firm's corporate and finance and real estate practice groups. As chair, she is responsible for the strategic goals, budgeting, forecasting, and direction of the practice groups, as well as the management and oversight of the attorneys in each practice.
---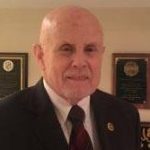 John "Mike" Callahan '68
Callahan is the author of "The Complexities of Qualified Immunity" and "Jettisoning the Lethal Force Gold Standard," published in Police Chief, the official publication of the International Association of Chiefs of Police in August and October, respectively. He is also a frequent contributor to PoliceOne.com. In law enforcement for forty-four years, he was a special agent with the Naval Criminal Investigative Service and later served for thirty years with the Federal Bureau of Investigation (FBI), where he taught criminal law and procedure at the FBI Academy and provided extensive training for law enforcement officials on the use of deadly force. Retired as FBI supervisory special agent and chief division counsel, he continues law enforcement training and has written two books on law enforcement use of lethal force and a third entitled Supervisory and Municipal Liability in Law Enforcement published by Looseleaf Law Publications in March 2019.
---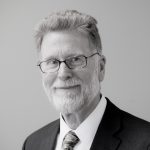 Edward J. Krisor '70
Krisor was honored by the Colorado Bar Association for practicing law for fifty years. His private practice in Lakewood, CO, focuses on government, real estate, probate, and business law. His wife, Elizabeth, wrote: "It was a wonderful honor which then made us reminisce. The class of 1970 did not have a graduation in protest of the shooting at Kent State by the National Guard…. Now fifty years later there is no official celebration at Boston College due to protests and, of course, COVID-19. My how times have changed."
---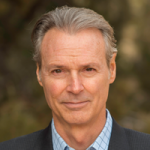 Chuck Greaves '81
Luz de Luna Productions, LLC, helmed by veteran director Félix Enriquez Alcalá and crime novelist Greaves '81, announced the start of principal photography on the pilot episode of its debut series Badwater, a scripted episodic drama set in the fictional southwestern town of Goodwater, Colorado, and boasting an ensemble cast featuring Kevin Kilner, Glen Gould, Bonita Friedericy, John Billingsley, Rob Mayes, Chelsea Harris, Tyler Poelle, Gloria Garayua, Jim Garrity, Ted King, and S.E. Perry. Propelled by the disappearance of a Native schoolgirl, the series follows an escalating clash of cultures between the town's corrupt patriarchy and a younger, more diverse cohort of reformist newcomers risking retribution to uncover the town's secrets, lies, and long-buried skeletons, all consonant with the series' logline: Law and Order Doesn't Always Mean Truth and Justice.
---
Sandra Leung '84
Leung is one of three recipients of the 2020 Diversity and Inclusion Champion Award presented by the New York City Bar Association. She is the executive vice president and general counsel of Bristol-Myers Squibb Company, where she leads the worldwide Law Department and is an executive sponsor of its Black Organization for Leadership and Development resource group. In addition, she serves on the boards of the Asian-American Legal Defense and Education Fund and the Minority Corporate Counsel Association. In October, Leung was the keynote speaker at the International IP Summit hosted by the BC Law Program on Innovation and Entrepreneurship.
---
Nicole Mauro '85
Mauro is operations manager at Interiology Design Co. in Watertown, MA, an award-winning, full-service interior design firm founded by fellow BC alumnus Mark Haddad, company president.
---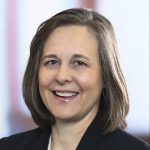 Susan M. Finegan '91
Finegan is the recipient of the inaugural Ralph D. Gants Award for Extraordinary Leadership in Pro Bono Service presented by the Supreme Judicial Court Standing Committee on Pro Bono Legal Services. A partner in the Boston office of Mintz Levin, she is a member of the firm's litigation practice and chair of its Pro Bono Committee. She also serves as co-chair of the Massachusetts Access to Justice Commission.
---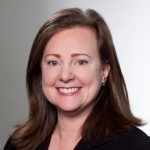 Gina M. Signorello '92
Signorella was named general counsel of Jumio Corporation, headquartered in Palo Alto, CA. She previously held senior leadership roles at Hewlett-Packard Company and Hewlett Packard Enterprise.
---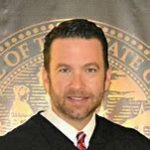 Hon. Donald J. Cannava Jr. '93
Cannava won reelection to a third term as associate administrative judge of the Domestic Violence Division in the Miami Dade County (FL) Court. He is also an adjunct professor at Nova Southeastern University's Shepard Broad College of Law in Fort Lauderdale, FL.
---
Kathryn A. Thomas '95
Thomas is vice president of legal and managing counsel at Dunkin' Brands, Inc. in Canton, MA, and concentrates her practice on franchising.
---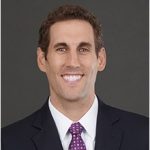 Brian M. Awe '09
Awe was named to the 2020 "Fifty Under 40" list of rising stars in the US commercial real estate industry by GlobeSt.com's Real Estate Forum. A partner in the Boston office of DLA Piper, he serves as counsel to developers and investors in the acquisition, development, financing, and sale of large-scale real estate projects. The publication noted that Awe, who is one of only a few lawyers to be named to the list, is "motivated by tangible results and the ability to enhance and engage the community" and recognized his versatility in the national real estate arena and his commitment to pro bono work.
---
Kevin Neubauer '09
Neubauer was selected as a 2020 "Rising Star" by Private Debt Investor and is one of only ten lawyers named to the list of forty honorees. He is a partner in the New York, NY, office of Seward & Kissel LLP and a member of the firm's investment management practice group.
---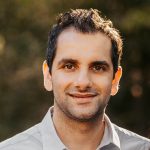 Raghav Kohli '10
Kohli has been promoted to director and assistant general counsel at Waymo LLC (formerly the Google Self-Driving Car Project) in Mountain View, California. In this role, he leads a team of attorneys focused on the drafting, negotiation, and execution of complex commercial and technology transactions in support of Waymo's mission to make it safe and easy for people and things to get where they're going.
---
Sean G. Kelly '11
Kelly is an associate at Lind, Jensen, Sullivan & Peterson PA in Minneapolis, MN. He previously served for eight years as a judge advocate on active duty in the US Army.
---
Susan Groden McDonald '12
McDonald and her husband, Tucker, happily welcomed their first child, Abigail Ann McDonald, in December 2019.
---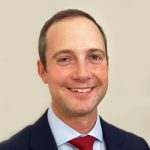 Michael L. Thomas '17
Thomas is an associate and a member of the corporate, busines, and tax practice at Rubin and Rudman LLP in Boston. He represents clients in corporate, transactional, and intellectual property matters and provides legal support for start-ups and established companies in all aspects of their business operations.
---
Wagner N. Soto '18
Soto is an associate in the Boston office of Greenberg Traurig LLP, where he is a member of the banking and financial services practice and represents lenders and borrowers in connection with debt financing transactions.
---
In Memoriam
Marcel C. Durot '60
Norman Baker '63
Jacek A. Wysocki '69
Cornelius J. Sullivan '73
Melvin Nash '82
Anne Marie Tippett '86