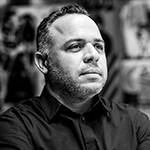 Edel Rodriguez, Illustrator
Cuban-born Rodriguez came to America during the 1980 Mariel Boatlift. The family settled in Miami where he was influenced by American pop culture. Social justice, poster art, and western advertising continue to inform his work. He has created newspaper and magazine covers for clients such as TIME, Newsweek, Der Spiegel, and The New Republic. In this issue, he sought to communicate the creativity that entrepreneurs bring to their work, how an idea starts as a simple thought, then spreads and impacts millions of people.
---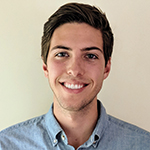 Brett Gannon '21, Writer
Gannon is a third-year student at Boston College Law School, where he focuses on criminal public interest law. For this issue, Gannon interviewed Professor Lawrence Gennari, founder of the Project Entrepreneur Clinic, and one of his budding entrepreneurs, Carlos Montes, exploring how the business community can better serve citizens returning from periods of incarceration. In conjunction with his legal studies, Gannon is receiving his MSW from the BC School of Social Work. After graduation, he will join the Colorado State Public Defender's Office as a Staff Attorney.
---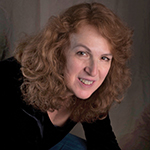 Clea Simon, Writer
As an author, Simon explores issues of law and justice in her crime fiction, such as the recent A Cat on the Case and the upcoming Hold Me Down (Polis). A long-time journalist, she has written on everything from the arts and mental illness to impeachment for publications such as the American Prospect, Boston Globe, Boston Phoenix, Ms., New York Times, Salon, and Yankee. Sitting down (remotely) with Dr. Camara Jones and Dean Vincent Rougeau allowed her to draw various interests together within the framework of social justice.
---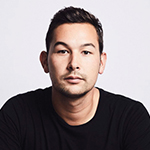 Adam C Bartlett, Photographer
Los Angeles-based Bartlett said about the shoot: It was a great opportunity to meet and work with LA County Superior Court Judge Ramona See '85. Her collaborative and friendly nature made capturing a strong portrait a seamless experience. She even humored my request that she try talking with her hands, to get some variation in expression, despite her training as a judge not to do so. The courthouse served as an ideal background. I hope these images serve as a fitting salute to Judge See's legacy in the court and as a BC Law alum.