The BC Innocence Program (BCIP) achieved an extraordinary trifecta in 2020. Three clients—Frances Choy, Thomas Rosa Jr., and Ronnie Qualls—who combined were incarcerated for seventy-eight years for crimes they didn't commit, were released from prison. Their cases follow the 2019 release of BCIP client Christopher "Omar" Martinez, whose conviction was vacated after he served twenty years behind bars.
Photo above: One of the exonerated, Thomas Rosa, with his son.
The BCIP secured the releases as a result of faulty forensics, erroneous eyewitness identification, official misconduct, and racial bias.
---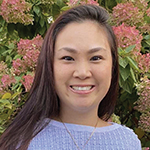 Frances Choy
Frances Choy's case gained national attention as she became the country's first female Asian-American exoneree and the first woman of color exonerated in Massachusetts since 1989. Plymouth County Superior Court Judge Linda Giles vacated Choy's convictions of arson and first degree murder in connection with the 2003 fire at her Brockton home that claimed the lives of her parents when she was only seventeen. Giles's finding was based on new evidence that someone else committed the crime, exculpatory scientific findings contradicting a state police chemist's trial testimony, and police and prosecutorial misconduct, including racial bias by the trial prosecutors. Plymouth County District Attorney Timothy Cruz—whose office had tried Choy three times—agreed that her convictions should be vacated and entered a nolle prossequi dismissing the charges on September 29. BCIP Director Sharon Beckman and Boston Attorney John J. Barter—assisted by an interdisciplinary team of faculty and BCIP students, including Sarah Carlow '20—represented Choy.
---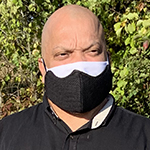 Thomas Rosa
Thomas Rosa was wrongfully convicted following three trials in Suffolk County Superior Court of the 1985 kidnapping and murder of Gwendolyn Taylor in Boston. BCIP Supervising Attorney Charlotte Whitmore and BCIP students joined New England Innocence Project Executive Director Radha Natarajan as co-counsel for Rosa in 2017. BCIP student Kayleigh McGlynn '19, who majored in biology as a BC undergraduate, discovered a discrepancy in prior DNA testing results that led to new scientific evidence undermining eyewitness identification testimony at Rosa's trial. On October 14, Supreme Judicial Court Justice Frank Gaziano granted the motion to release Rosa pending further litigation of his motion for postconviction relief.
---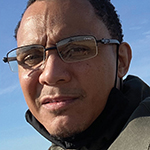 Ronnie Qualls
Ronnie Qualls was exonerated September 1 after Suffolk County District Attorney Rachel Rollins filed a nolle prosequiformally dismissing charges pending against him in connection with a 1992 double homicide in Boston's Roxbury neighborhood. Qualls, who was tried twice for the murders and served twenty-seven years in prison before his release last March, always maintained his innocence. Qualls's exoneration was based on new DNA evidence BCIP presented in a motion filed jointly with the prosecution that supported the victim's identification of a different man as the person who committed the crime. BCIP's Whitmore and Beckman were Qualls's counsel of record in the case, together with a team of BCIP students, including Rachel Feit '20.
---
Capping an already extraordinary year, the BC and Committee for Public Counsel Services innocence programs received a $354,000 grant in October from the US DOJ to support their collaborative mission to investigate and litigate wrongful convictions in Massachusetts. The grant was the largest of its kind in 2020.