Seven Boston College Law School alumni have been selected to participate in the Boston Bar Association's 2021 Public Interest Leadership Program (PILP). Cathleen Augusto '16, Tristan Axelrod '14, Stephen Bartlett '15, Ethan Crawford '10, Daniel Fishman'16, David Libardoni '14, and Samantha Shusterman '13 are among the class of forty-two new attorneys to begin the ten-month program. It provides intensive leadership and professional development training to lawyers within their first ten years of practice.
"This year's PILP class embodies the core of the BBA's values: diversity, leadership, excellence in the profession, and at its heart, a deep sense of service to the Boston legal community," said BBA President Marty Murphy. "Though each member of this class brings unique experiences to the program, they share a commitment to public service, and in recognition of that commitment, we are proud to announce the PILP class of 2021."
Here are the backgrounds of the BC Law participants.
Cathleen Augusto (above) is an associate at Arrowood LLP where she focuses on civil litigation, primarily in the areas of employment, commercial, and professional malpractice. Augusto is a co-chair of the New Lawyers Forum at the Boston Bar Association and enjoys volunteering with the Big Sister Association of Greater Boston.
---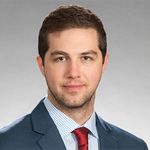 Tristan Axelrod is an associate at Brown Rudnick, where he concentrates his practice on bankruptcy and insolvency proceedings and related litigation. Through his work with various nonprofit organizations, Axelrod provides legal assistance, on a pro bono basis, to individuals who are unable to afford private counsel in connection with bankruptcy and housing matters.
---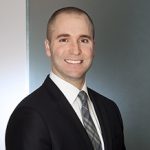 Stephen Bartlett is an associate at Foley Hoag in the firm's Administrative Law Department. Bartlett is an active member of the firm's pro bono program and has represented dozens of domestic violence survivors in obtaining orders of protection against their abusers.
---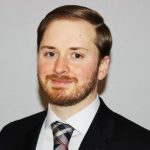 Ethan Crawford is commission counsel at the Massachusetts Commission Against Discrimination (MCAD), where he worked as an attorney advisor at the commission before transitioning to commission counsel. Prior to joining the Commission, Crawford worked as a staff attorney for the Committee for Public Counsel Services, Mental Health Litigation Division, where he assisted indigent clients in their mental health matters.
---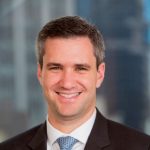 Daniel Fishman is an associate at Morgan, Brown & Joy LLP where his practice focuses on labor and employment law. He has provided pro bono services for low-income individuals facing debt collection and clients in immigration matters. He also serves on the board of the Jewish Alliance for Law and Social Action and as an elected member of Brookline's Town Meeting. Prior to becoming a lawyer, Fishman was a legislative aide to Kathi-Anne Reinstein in the Massachusetts House of Representatives.
---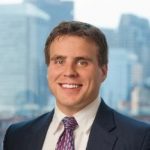 David Libardoni is an associate at Nutter, where he practices in the firm's Real Estate Department and is a member of the firm's Development, Land Use, and Permitting practice group. Libardoni has worked with Medical-Legal Partnership | Boston and the Volunteer Lawyers Project to represent pro bono clients in landlord-tenant disputes, as well as other nonprofit organizations seeking real estate advice and expertise.
---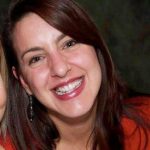 Samantha Shusterman is an assistant attorney general in the Massachusetts Attorney General's Office Consumer Protection Division. Before practicing as an attorney, Shusterman held various positions as a senior government manager in the Commonwealth at the Department of Conservation and Recreation, the Office for Refugees and Immigrants, and the Office of Governor Deval Patrick.
---
The PILP program focuses training on key areas including effective organizational leadership; diversity, equity and inclusion; public service and pro bono engagement and board service. The value of this program—and others like it—continues to dawn long after its completion as the graduates enter a network of over 200 accomplished alumni who embody the drive, passion, and diversity of our community.