The full-length debut poetry collection, Dancing at Lake Montebello, by Lynne Spigelmire Viti '84 (above) was published last October by Apprentice House Press and nominated for a 2020 Massachusetts Center for the Book Award. The collection begins with the emerging civil rights era and follows the poet through memories of growing up in Baltimore, MD, and coming of age in the turbulent '60s and '70s. She is a lecturer emerita in the Writing Program at Wellesley College.
---
Frank McDermott '66
McDermott, a Double Eagle, and his wife, Brenda Condrey McDermott, a '64 graduate of Newton College of the Sacred Heart, were elated to learn recently that their granddaughter, Meghan McDermott, had been admitted to the Boston College Class of 2025. Said the proud grandparents, "When she received the notice, it was the happiest day of her life. Since attending football games at age five in a BC cheerleader's uniform, she has always wanted to go to Boston College."
---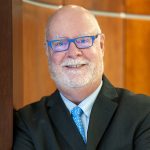 Hon. John L. Olson '75
Olson is a partner in the Miami, FL, office of Genovese, Joblove & Battista PA, and focuses his practice on bankruptcy, restructuring, insolvency and commercial litigation. He also acts as a mediator or arbitrator in the resolution of disputes out of court, either before or during litigation. He previously served a 14-year term as a US bankruptcy judge for the Southern District of Florida in Fort Lauderdale.
---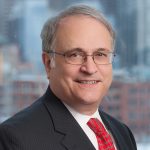 William D. Kirchick '76
A partner in Boston-based Nutter's Private Client Department, Kirchick was elected President of the National Association of Estate Planners & Councils (NAEPC). A dedicated member of the organization, he has served on the board since 2010 and has also held the roles of treasurer and secretary. Additionally, Kirchick has co-chaired the Accredited Estate Planner® Designation Committee. NAEPC is a national organization of professional estate planners and 275 affiliated local estate planning councils.
---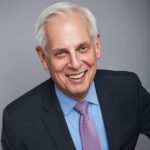 Marty Hatlie '83
The Patient Safety Movement Foundation (PSMF), a global non-profit committed to achieving zero preventable patient deaths by 2030, selected Hatlie as among the winners of its 2020 Humanitarian Awards. He was honored with the Michael Seres award, named for a lifelong patient safety advocate. A previous executive director of the NPSF, Hatlie's award acknowledges his work in the past 12 months as co-chair for the March for Patient Safety's #uniteforsafecare campaign.
---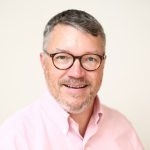 Frederick S. Lane '88
Lane, an attorney, expert witness, author, and lecturer on the legal and cultural implications of emerging technology, is co-host of the Cybertraps Podcast. The twice-weekly podcast features current-events discussions and interviews with some of the nation's leading experts in the fields of education, parenting, sociology, educational technology, and cybersafety. Subscribe on Apple Podcasts or access individual episodes on cybertraps.com.
---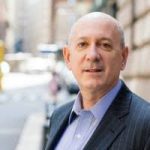 Douglas Landy '93
Landy is a partner in the New York, NY, office of White & Case LLP and a member of the firm's global financial services regulatory practice specializing in banking and securities law. He was previously a partner in Millbank LLP's New York office and led the firm's regulatory and fintech practice groups.
---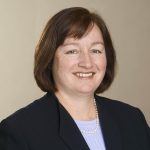 Karen A. Whitley '93
A Sheehan Phinney shareholder, Whitley has been named to the firm's five-person management committee as the At-Large member representing the Boston office. The committee oversees the firm's administrative and business functions and strategic planning initiatives.
---
Timothy Pastore '96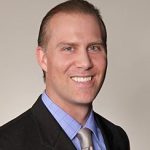 Pastore is vice-chair of New York firm Montgomery McCracken's Litigation Department. As a former military prosecutor (USAF JAG) and Special Assistant US Attorney, he is a trusted advisor to major companies, including industry-leading cable, telecommunications, technology, and commercial real estate companies.
---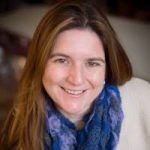 Jennifer E. Reddin Cassar '97
Cassar was named legal director of JCCA's Family Court Practice. Formerly the Jewish Child Care Association, JCCA in Brooklyn, NY, provides child welfare and mental health services to New York's disadvantaged children and families. As legal director, Cassar represents the agency in termination of parental rights cases and provides guidance and training for staff in family court proceedings, best practices, and updates in family law. She has an extensive background in family court and foster care agency matters, holds both MSW and JD degrees, and is currently pursuing a PhD degree at Adelphi University in Garden City, NY, where she is an adjunct professor.
---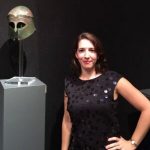 Leila A. Amineddoleh '06
Amineddoleh was named to the "Power List: Top Female Attorneys in the Art World" by Art She Says, a media platform designed to empower women in the art industry. Designated the "Art Authenticator" in the article, Amineddoleh is an internationally recognized expert in the field of art and cultural heritage law and, as a specialist in art authentication, has been involved in the repatriation of priceless stolen fine art and looted antiquities. She is the founder and managing partner of Amineddoleh & Associates LLC in New York, NY, and represents major art collectors, museums, galleries, dealers, nonprofits, artists, estates, foundations, and foreign governments.
---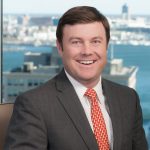 Patrick Moore '07
Moore was recently featured in a Massachusetts Lawyers Weekly article for his work on the Biden campaign. He served as the campaign's Deputy General Counsel. From the unique challenges of administering an election during a pandemic to preventing foreign interference, Moore helped lead the litigation team tasked with preserving voters' rights to a free and fair election and defending the election results from challenge.
---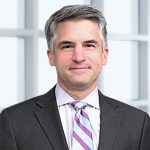 Seth B. Orkand '07
Orkand is a partner in the Boston office of Robinson+Cole. A member of the firm's business litigation group, he focuses his practice on white-collar criminal defense, government and corporate internal investigations, research misconduct investigations, college and university disciplinary actions, and complex commercial litigation. He was previously a partner at Boston-based Miner Orkand Siddall LLP.
---

Bradley J. Roberts '08
Roberts is an assistant attorney general in the Environmental Protection Division of the Washington State Attorney General's Office, where he focuses on environmental criminal prosecutions of statewide significance.
---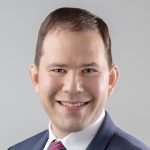 Michael D. Brier '10
Brier is a partner in the Boston office of Gesmer Updegrove LLP. He focuses his practice on complex business, employment, and trust disputes and represents clients at state and federal levels. He was previously a prosecutor for the Commonwealth of Massachusetts and continues to represent criminal defendants in some matters. Outside of his law practice, he enjoys working with BC Law students in moot court and mock trial competitions, reading history, jogging, and spending time with his wife and son.
---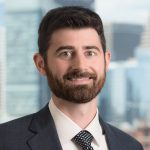 Gregory R. Bradford '11
Bradford is a partner at Boston-based Nutter and a member of the firm's commercial and real estate finance and development, land use, and permitting practice groups. He focuses on a variety of transactional real estate matters, including commercial financings, acquisitions and dispositions, and complex development projects. Bradford serves as co-chair of the Real Estate Finance Committee of the Boston Bar Association Real Estate Section and has co-authored case law updates for the MCLE Annual Environmental, Land Use, and Energy Law Conference.
---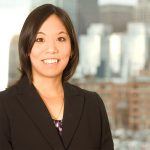 Aimee Fukuchi Bryant '11
Bryant is a partner and a member of the firm's nonprofit and social impact practice group at Nutter in Boston and focuses her practice on comprehensive estate planning and trust administration. She is a member of MCLE's Estate Planning Curriculum Advisory Committee, co-chairs the Estate Planning Committee of the Boston Bar Association (BBA) Trusts and Estates Section, and a regular speaker for both MCLE and the BBA. Additional memberships include the Boston Bar Foundation, the Women's Bar Association, and the Planned Giving Group of New England.
---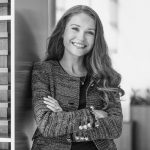 Haley S. Grissom '19
Grissom is an associate at Caldwell Cassady & Curry in Dallas, TX. She brings to her new position experience in cryptocurrencies, corporate law, real estate issues, and product liability claims, as well as an expertise in court procedures and employer responsibilities in response to Covid-19.
---
In Memoriam
Francis J. Grondin '50
James Carver Farrington Jr. '52
Raymond A. Terfera '53
Theodore S. Samet 54
Robert P. Dolbec '55
Robert Edward Galvin '61
Edward I. Rudman '62
Herbert L. Turney '62
Richard J. Pentland '65
John W. Kershaw '66
Peter F. Staiti '68
Howard B. Barnaby '74
Martin E. Doyle '79
Hubertus "Hupi" Victor Sulkowski '69