Shailini Jandial George '93, a professor at Suffolk University Law School, has published a book related to the wellness crisis in the legal profession, The Law Student's Guide to Doing Well and Being Well, Mindful Lawyering: The Key to Creative Problem Solving. She is teaching a pilot class at Suffolk this semester on the importance of wellness principles.
---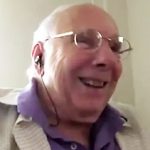 Lawrence A. Ruttman '58
Ruttman was interviewed on a BrooklineHub In-Depth episode entitled "Baseball and the American Dream," during which he interviewed fellow guest Eddie Romero, executive vice president and assistant general manager with the Boston Red Sox. An attorney, author, historian, and inveterate fan of baseball, Ruttman also launched a podcast, A Life Lived Backwards: One Man's Life, based on his soon-to-be published memoir, Larry Ruttman, A Life Lived Backwards: An Existential Triad of Friendship, Inquisitiveness, and Maturation. According to In-Depth, of all Ruttman's attributes, "perhaps his strongest is his ability to never stop growing as a person, even in his ninety-first year."
---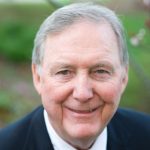 David A. T. Donohue '71
Donohue was among eight graduates to receive Penn State University's 2021 Distinguished Alumni Award. Bestowed by the Board of Trustees, the award is the university's highest alumni honor. Donohue earned his doctorate in petroleum and natural gas engineering from the College of Earth and Mineral Sciences in 1963 and went on to be the founder and president of International Human Resources Development Corporation.
---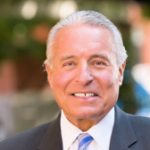 Robert L. Bouley '73
Bouley retired in 2019 as a partner at McCarthy Bouley Barry & Morgan PC in Waltham, MA, following more than forty years of practice in the field of medical malpractice defense. He and his wife, Candace, are enjoying life in Charleston, SC.
---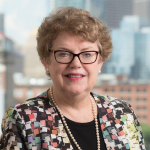 Mary K. Ryan '77
Ryan was elected to the American Bar Association (ABA) Board of Governors and is a member of its Profession, Public Service, and Diversity Committee. She has a long history of involvement with the ABA in numerous capacities and focused much of her work on immigration issues. Ryan is partner in the Litigation Department at Boston-based Nutter McClennen & Fish LLP and a member of the firm's development, land use, and permitting practice group.
---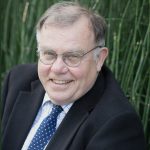 Lamont "Monty" Bossard '78
Bossard is a partner at Laurel Law Group PLLC in Seattle, WA, and focuses his practice on real estate, bankruptcy, estate planning, litigation, and general civil law. He was previously a partner at the Iwama Law Firm in Kent, WA. An accomplished musician, he plays trombone and euphonium and has been a part of the Puget Sound music scene for decades.
---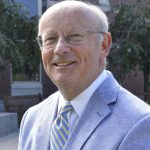 Thomas Barnico '80
Barnico is the author of War College published by Kay Verbatim Press in September. The novel "follows a road less traveled in Vietnam War fiction: a journey from campus to war and back, traveled by a student who served." Barnico is an adjunct faculty member at BC Law and teaches the Attorney General Civil Litigation Program and the Administrative Law Externship seminars.
---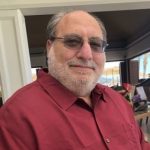 Alexander Silvert '84
Silvert is the author of The Mailbox Conspiracy: The Inside Story of the Greatest Corruption Case in Hawai'i History published by Watermark Publishing in September. As the federal public defender in the 2013–2020 case, Silvert uncovered evidence that led to an FBI investigation and the ultimate convictions of Honolulu's former chief of police; his wife, ex-deputy city prosecutor; and two police officers for conspiracy, corruption, and abuse of power. Silvert retired from the Office of the Public Defender in Honolulu, HI, in 2020.
---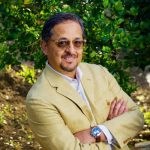 Brian A. Cardoza '87
Cardoza was named an honoree for the Los Angeles Times B2B Publishing 2021 In-House Counsel Leadership Award for his contributions within his organization, the legal field, and the community. He is a senior attorney at Southern California Edison Company in Los Angeles, CA, and focuses on the prosecution and defense of high exposure electrical utility matters, catastrophic personal injury claims, product liability, and structural and wildland fire matters. He is one of only a few attorneys in California to have tried to verdict a California wildland fire case and is currently on several trial teams defending high-stakes wildland fires cases for the company.
---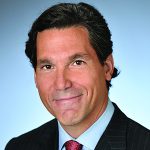 Mathew S. Rosengart '87
Rosengart is representing Britney Spears in the widely publicized conservatorship case. A partner in the Los Angeles, CA, and New York City, NY, offices of Greenberg Traurig LLP, he has represented several high-profile Hollywood personalities, including Sean Penn, Steven Spielberg, Julia Louis Dreyfus, and Kenneth Lonergan.
---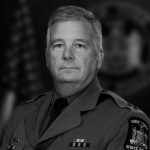 Kevin P. Bruen '89
Bruen is superintendent of the New York State Police (NYSP), following unanimous confirmation by the New York State Senate. He previously served as both acting superintendent and first deputy superintendent of the organization. Prior to joining the NYSP, Bruen was deputy commissioner and counsel of the New York State Department of Corrections and Community Supervision.
---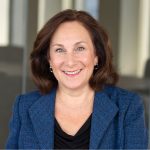 Tamsin R. Kaplan '92
Kaplan conducted an independent investigation that led to an inquiry into domestic violence allegations and the ultimate firing of former Boston Police Commissioner Dennis White. She is an employment attorney and business litigator at Boston-based Davis Malm.
---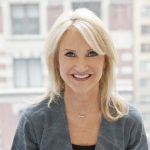 Mel Robbins '94
Robbins is the author of The High 5 Habit: Take Control of Your Life with One Simple Habit, her second book on behavioral change, published by Hay House in September. She is considered a major voice in personal development and transformation and an international bestselling author and inspirational speaker. Her syndicated daytime talk show with Sony Pictures Television, The Mel Robbins Show, was broadcast for one season.
---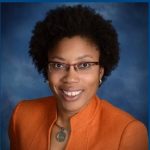 Stacey A.L. Best '95
Best was appointed Executive Director of Lawyers Concerned for Lawyers in September. She spent the past eighteen years with the Board of Bar Overseers and the Office of Bar Counsel, most recently at the latter as Acting Director of Diversity, Equity, and Inclusion. Since 2014, she has handled several prosecutorial misconduct cases presenting different factual and legal issues.
---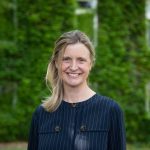 Heather L. Hayes '95
Hayes was named vice president and chief of staff at the College of the Holy Cross in Worcester, MA, by the school's president (and former BC Law Dean) Vincent D. Rougeau. In her new role, she serves as a key member of the president's executive leadership team and is the secretary to the board of trustees. Prior to joining Holy Cross, Hayes was associate dean of strategic and student affairs at BC Law.
---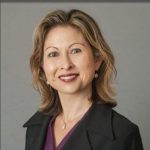 Ingrid C. Schroffner '95
Schroffner was honored for her public service in an article by Renée Landers, "The Example of Ingrid Schroffner: Any Exemplary Government Lawyer, Advocate for Diversity, and Mentor," posted on the Notice and Comment blog from the Yale Journal on Regulation and the American Bar Association Section of Administrative Law and Regulatory Practice. She is senior associate attorney in the Office of Management at the University of Massachusetts Medical School in Shrewsbury, MA.
---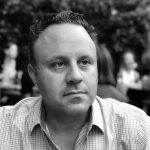 Tom Guida '97
Guida, general counsel at Marv Films in London, announced the March release of his second independent feature film entitled Trust. The romantic drama, directed by Brian DeCubellis and starring Victoria Justice, Katherine McNamara, Matt Daddario, Lucian Laviscoun, Ronny Chieng, and Linsey Broad is available on Netflix in the UK and Hulu in the US, where it was listed among the top ten films in the popular romance category. His first feature film, Manhattan Night, was released in the US by Lionsgate in 2016.
---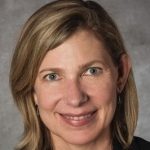 Nora Field '98
Field was appointed general counsel at Boston College, where she served as deputy general counsel since 2014 and as a member of the Office of the General Counsel since 2005. An avid traveler, hiker, and gardener, she lives in Natick with her husband, Richard Geckle, and their two daughters.
---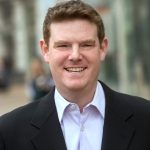 Eben Krim '01
Krim was profiled in an article in Modern Counsel by Natalie Kochanov entitled "Eben Krim Drives Diversity on a Global Scale," regarding his commitment to promoting diversity, equity, and inclusion in the workplace. He is chief labor and employment counsel at Honeywell in New York, NY. He is married to Hannah K. Kiernan '00, who is the founder of Kiernan Consulting Group LLC, a full-service leadership, team, and career development coaching firm based in Montclair, NJ.
---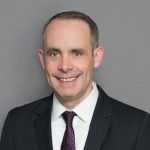 Lance A. Wade '02
Wade, a partner at Williams & Connolly LLP in Washington, DC, was a co-leader of the firm's five-person legal team defending Elizabeth Holmes, the founder and chief executive of Theranos, who was accused of defrauding investors of millions of dollars. Wade's practice focuses on criminal defense, government and internal investigations, and high-stakes civil litigation.
---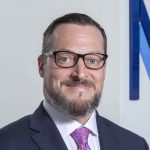 Michael H. Hayden '04
Hayden was elected secretary of the Massachusetts Bar Association. He is a partner in the Boston office of Morrison Mahoney and focuses his practice on professional liability, retail litigation, product liability, transportation law, and environmental law.
---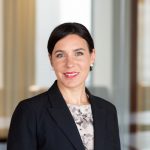 Kristine Ann Cummings '07
Cummings is of counsel at Davis Malm in Boston and a member of the firm's divorce and family law practice. She is an accomplished trial attorney and brings nearly fifteen years of family law and probate litigation experience to her new position.
---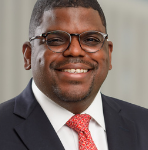 Branden Brooks '08
Brooks is an associate in the St. Louis, MO, office of Baker Sterchi Cowden & Rice LLC and practices in the areas of personal injury defense and premises liability. He was previously an associate at Lewis Brisbois in St. Louis and a prosecutor in the City of St Louis Circuit Attorney's Office.
---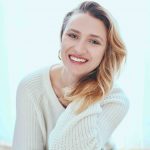 Siobhan Beasley '09
Beasley married Joakim Oren in December 2020 in Oslo, Norway. The couple met while working on a war crimes prosecution trial in The Hague after a BC Law internship turned into a full-time position for Beasley. No longer practicing law, she is a fine art, fashion, and commercial photographer and divides her time between Boston and Norway.
---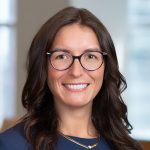 Jaclyn H. Grodin '09
Grodin is counsel in the New York, NY, office of Goulston & Storrs and a member of the firm's litigation group. She was previously an assistant attorney general in the New York State office of the Attorney General. She is a member of the New York City Bar Association Judiciary Committee and serves on the Board of Directors of NADAP, a nonprofit provider of wellness and workforce development services in New York.
---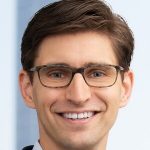 Derek P. Roller '09
Roller is a partner and life sciences-focused intellectual property specialist in the Boston office of Barnes & Thornburg LLP. He was previously a partner in the Intellectual Property Department at Boston-based Nutter McClennen & Fish LLP.
---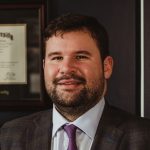 Andrew B. Jones '10
Jones is one of five nominees to fill a judicial vacancy in the St. Joseph County Superior Court in South Bend, IN, and is the youngest finalist to be nominated for the position in thirty years. He is the founder and principal at Jones Law Office LLC South Bend and focuses his practice on civil and criminal litigation. He is also an adjunct professor at the University of Notre Dame's Mendoza College of Business.
---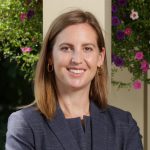 Victoria "Tori" Santoro Mair '10
Mair, a partner at Meehan, Boyle, Black & Bogdanow PC in Boston, was elected treasurer of the Massachusetts Bar Association.
---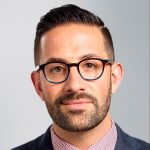 Louis Sorgi '10
Louis Sorgi '10 has been promoted to Senior Counsel at Proskauer in Boston. He counsels global investment fund sponsors on fund formations and investments in all asset classes, with particular experience advising some of the industry's largest and most disruptive venture capital firms. He also assists sponsors and investors through secondary market transactions and all states of the secondary transaction process.
---
Beth L. Williams '10
Williams is general counsel at Race Forward, a nonprofit racial justice organization with offices in Oakland, CA, and New York, NY. She was previously deputy director of legal services for the Vera Institute of Justice Guardianship Project in Brooklyn, NY. She serves on the Judiciary Committee of the LGBT Bar Association of New York and is an active member of the American Constitution Society for Law and Policy.
---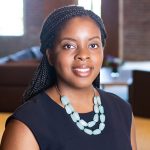 Carla A. Reeves '11
Reeves was named an "Employment Law Trailblazer" by The National Law Journal for her work helping organizations nationwide improve their corporate cultures and create equitable and inclusive workplaces. She is an associate in the Boston office of Goulston & Storrs and focuses her practice on employment litigation, counseling, and investigations. In addition, Reeves serves as co-chair of the Boston Bar Association (BBA) Diversity, Equity, and Inclusion Section and the Women's Bar Association Women of Color Committee; is a member of the Massachusetts Black Lawyers Association Programs and Professional Development Committee, is a 2020 Fellow of the Leadership Council on Legal Diversity; and serves on the Board of Directors of the BBA Volunteer Lawyers Project.
---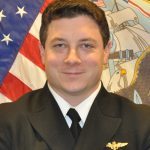 Joseph Horton '12
Horton was awarded the McGinnis Family Award for Outstanding Performance in Fleet Seminar Education at the US Naval War College Joint Professional Military Education graduation in June. He is staff judge advocate for Joint Inter-Agency Task Force West at Camp H.M. Smith in Oahu, HI.
---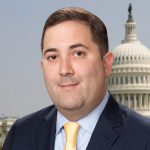 Andrew J. Silver '12
Silver is an associate at Ifrah Law in Washington, DC, and focuses his practice on advising gaming clients on regulatory and licensing issues in addition to representing clients in all aspects of complex litigation matters in federal and state courts.
---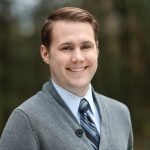 Adam Boyd '13
Boyd has merged his practice, the Law Offices of Adam Boyd and Benjamin Cornell, in Tacoma, WA, with Gibbs Houston Pauw, an immigration law firm based in Seattle. As members of a six-attorney team at Gibbs Houston Pauw, Boyd and Cornell continue to service clients in the Tacoma/Seattle area and are able "to expand our services to our client base and at the same time merge with a law firm that aligns in parallel with values that we prioritize."
---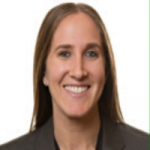 Jamie Hacker '13
Hacker was promoted from associate counsel to counsel of the National Hockey League in November. She has been with the NHL, where she began as a staff attorney, since 2017. As a law student, she did a four-month internship with the National Football League and was a summer associate at Dechert LLP, where she subsequently worked as an associate before joining the NHL.
---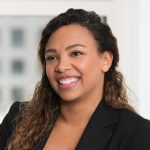 Jennifer M. Kent '13
Kent, a senior associate in the Washington, DC, office of Latham & Watkins, was named one of the top twelve honorees on the EMpower 2021 list of 100 Ethnic Minority Future Leaders. The award celebrates role models across sectors and industries who are breaking down barriers at work and working hard to smash the ceiling for people of color in the UK, Ireland, Europe, the United States, and Canada.
---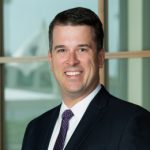 Andrew Bensson '16
Bensson is a partner in the Boston office of Goulston & Storrs, where he is a member of the real estate practice group and focuses his practice on leasing, acquisitions, dispositions, and financing matters. He was previously an associate at Sherin & Lodgen LLP in Boston.
---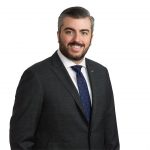 Nelson Sproat '19
Sproat was elected to the Board of Directors of the Chester Ridley Crum Watersheds Association in Chester County, PA, a nonprofit organization where Sproat, as a high school student, became committed to environmental stewardship. He is an associate in the Philadelphia, PA, office of Blank Rome LLP and focuses his practice on finance, restructuring, and bankruptcy matters.
---
Alumni Roundup Remembrances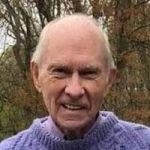 Edward J. Lee '57
Lee, of Somerville, MA, passed away in August. During his distinguished legal career, he was a first lieutenant and later captain in the Judge Advocates General's Corps in the US Army Appellate Division at the Pentagon and at the US Court of Military Appeals; a trial attorney in the US Department of Justice in Washington, DC; and first assistant US attorney in the US Attorney's Office for the District of Massachusetts. Involved in numerous serious cases, he was lead prosecutor in the DiCarlo–MacKenzie extortion case, one of the most publicized political corruption trials in Massachusetts, involving two state senators. Lee is remembered as "humble, wise, and conscientious . . . ." in his obituary, which ends with the words "Ni bheidh a leitheid aris ann," meaning "We will not see his like again."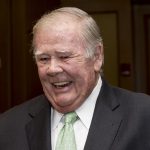 Paul M. Kane '70
Kane, of Wellesley, MA, passed away recently after a sudden brief illness. He was the senior partner at Boston-based McGrath and Kane and a foremost expert on probate family law. His lifelong support of education and his commitment to the BC Law community were exemplified throughout his career. He was an assistant dean and lecturer in family law at BC Law, an adjunct professor at Suffolk University Law School, and a participant and advocate of continuing legal education in Massachusetts. Paul Kane leaves an enduring legacy––at BC Law, in the legal world, and with all who knew him.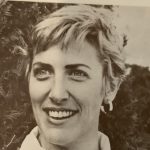 Honora Kaplan '70
Kaplan (pictured in 1975), who passed away in October, was a woman of many degrees: She graduated magna cum laude and Phi Beta Kappa from Smith College and earned a master's from the John F. Kennedy School of Public Administration at Harvard. She then received a JD from BC Law, where she was a Presidential Scholar, all while raising a family. Kaplan applied her knowledge as a special assistant to the Massachusetts Commissioner of Mental Health and later as a practicing lawyer until retiring 2013. Her family and friends remember her for her brilliance, sense of humor, competitive Scrabble-playing, and deep affection for her husband, Dr. William "Bill" Terry, her children, and grandchildren.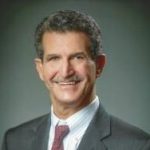 Christopher P. Kauders '81
Kauders, a ubiquitous, smiling, and ramrod-straight presence in downtown Boston—where he walked every weekday from South Station to his offices, always with a guide dog by his side—and at BC Law events, Kauders passed away in July soon after being diagnosed with non-Hodgkin's lymphoma. "Chris was legally blind since birth but never let the challenges of that stand in the way or prevent him from doing almost anything," said his friend Dan Hynes. "When you were with him you couldn't help but be inspired by his positive energy and the outlook he provided." Kauders ran his firm, Pre-Trial Solutions, for a quarter century. According to his obituary in the Boston Globe, Kauders said his 90 percent success rate in mediation cases was due in part by setting his ego aside. He leaves his wife, Lee, and daughter, Hannah. Read a tribute in Massachusetts Lawyers Weekly.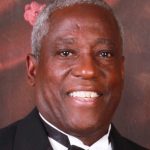 Kirk P. Jackson '90
Kirk passed away suddenly in Santo Domingo, Dominican Republic, in August. He first practiced law as a real estate associate at Goulston & Storrs in Boston, co-founded Jackson & Jean––at the time the only minority-owned real estate boutique law firm in Massachusetts––continued in real estate law with the Massachusetts Port Authority and, most recently, with the Massachusetts Department of Transportation as assistant secretary for real estate and asset development. Jackson is survived by his wife, Aisha, and their two children. In his obituary, he is remembered as a "good man, a family man, and a well-respected man who lived a life full of meaning with boundless kindness and compassion."
---
IN MEMORIAM
Hon. Robert C. Campion '53
Martin Devine '55
Edward J. Lee '57
Hon. George P. Morin '57
Mario L. Simeola '59
Barry James Connelly '61
Stephen A. Hopkins '61
Lawrence A. Klinger '61
Thomas G. Sellers '62
Richard Barry Slosberg '64
Irving Starr '65
Paul M. Kane '70
Honora Kaplan '70
Hon. Robert P. Cronin '71
Susan E. Condon '74
Stephen K. Fogg '75
George J. "Jay" Yost III '75
Edward R. Feinberg '77
Ada Maria A. Coulouras '80
Kathryn A. Joyce '80
Samuel E. Marcellino Jr. '80
Christopher P. Kauders '81
Ruth Soybel '83
Eedy Nicholson '84
Quinn J. Hebert Sr. '88
Kirk P. Jackson '90
Daniel Christopher Burke '99
Louise Virginia Witherite '99