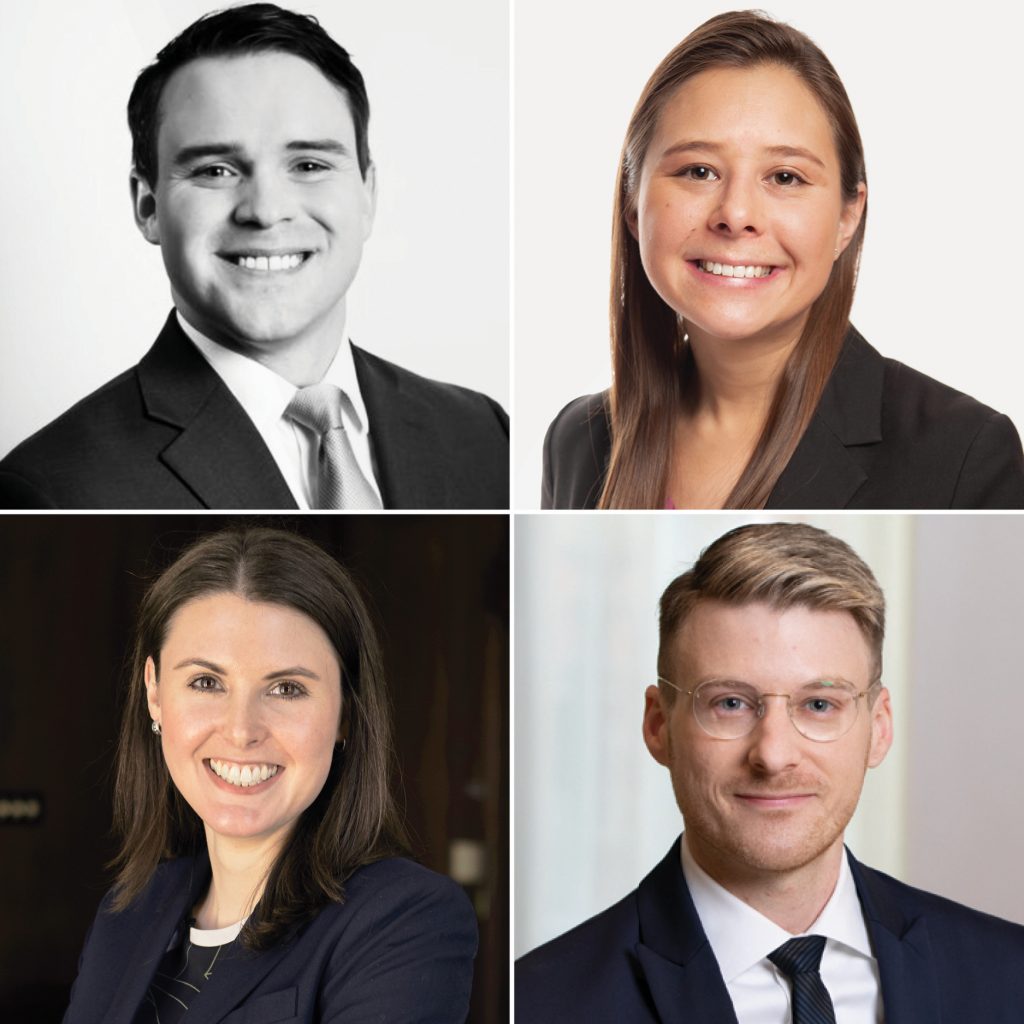 Now more than ever, Boston College Law School alumni have a seat at the table when it comes to helping current and future students.
Just ask any of the GOLD (Graduates of the Last Decade) Class Agents. This growing committee of alumni from the classes of 2011 to 2021 work closely with BC Law to strategize and provide feedback on their philanthropic priorities.
Student needs are at the center of their decisions, including some related to their own BC Law experiences. "As alumni we are called to service and to help others, which is the ethos of BC Law," says Lauren Koster '19, a Skadden Fellow with Children's Law Center of Massachusetts. "The committee harnesses the power of recent grads and harkens back to the experiences we had on campus to keep us interested in our community and fundraise for causes we care about."
As a committee, the primary areas of philanthropic focus are the Tom Gaynor '01 LGBTQ Legal Equality Scholarship and the Robert Bloom '71 Emergency Aid Fund. Gifts to both funds will support students and the goals of the committee.
"Our goals are not fully fleshed out yet," Robyn Casper '20, an associate with WilmerHale, admits, "but that's what makes it appealing to get involved at this early stage. It's something we want to grow together. We want to give back in a meaningful way and support BC Law students in any way we can." It's also a way to stay connected as alumni, she continues. "The committee keeps that ongoing sense of engagement alive in all of us."
---
To learn more, or to join the Law School's GOLD Class Agents Committee, contact Sean Macaluso, associate director of the Annual Giving Program, at sean.macaluso@bc.edu or 978-580-7614.