Student Snapshot
Provenance: East Boston. Learning Bucknell University, BA in International Relations. Pre Law: Three years in private wealth management at Bank of America. At BC Law: Political Asylum/Immigration Representation (PAIR); 1L Summer Associate, Social Mobility Fellow, Brown Rudnick LLP; 2L Summer Associate, Mintz, Levin, et al., Richard Mintz Diversity Scholarship; Student Attorney at BC Legal Services Immigration Law Clinic; Student Attorney at BC Law Community Enterprise Clinic; Research Assistant to Professor Mary Holper on use of gang databases in immigration law context. Legal Heroine: Professor Mary Holper. "Mary is the definition of a zealous advocate. She placed the utmost trust in me, and that helped me believe in myself." Words to Live By: "Sin miedo al éxito" (Don't fear success). "I often doubted myself throughout law school, so my dad told me that." Guilty Pleasure: Loves "silly dating shows" like Love is Blind on Netflix. A big fan of Marvel movies and "anything with superheroes and a happy ending." Next: Joining Mintz, Levin, Cohn, Ferris, Glovsky, and Popeo PC, Boston.
---
I was born here, while a lot of my family members and people I went to school with were undocumented. I asked my parents, who are from Colombia, why did you guys take on all these challenges and come to a new country? And they would say, we wanted a better life for you. I've always valued that, and I don't think there's any price to be put on what my parents have done for the life my brother and I have now.
One person going the extra mile can change your life. My fifth-grade teacher recommended me to the Steppingstone Academy, a nonprofit that prepares students from marginalized communities to get into college and succeed there. And that was literally the stepping-stone to everything else, including law school.
While I was working at Bank of America between college and law school, I often interacted with lawyers, and I realized there was something unique about an attorney's position and being that type of advisor. That was also around the time Donald Trump was calling people like me "anchor babies," and treating us like second-class citizens. I knew that after law school I'd be able to help and advise people in ways that are unlike in any other field.
In law school, the first time I felt like I was transitioning into an attorney who could advocate for others was when, under the supervision of Professor Mary Holper at the Immigration Law Clinic, I represented a client detained at Plymouth County Correctional Facility. That case took me on a roller coaster of emotions—seeing a client in detention for the first time, establishing rapport by speaking Spanish, and seeing how happy the client was when he understood we were there to represent him in court proceedings.
I'll be doing corporate law after I graduate. I'm interested in working with venture capital companies because you get to work closely with founders of companies, and I'd be excited to help clients build something from the start and see it grow. A major reason I chose Mintz [Levin, Cohn, Ferris, Glovsky, and Popeo] is their commitment to pro bono work. They have a partner [Susan Finegan '91] who helps you match opportunities to your interests. I look forward to working with her and giving back to my Boston community.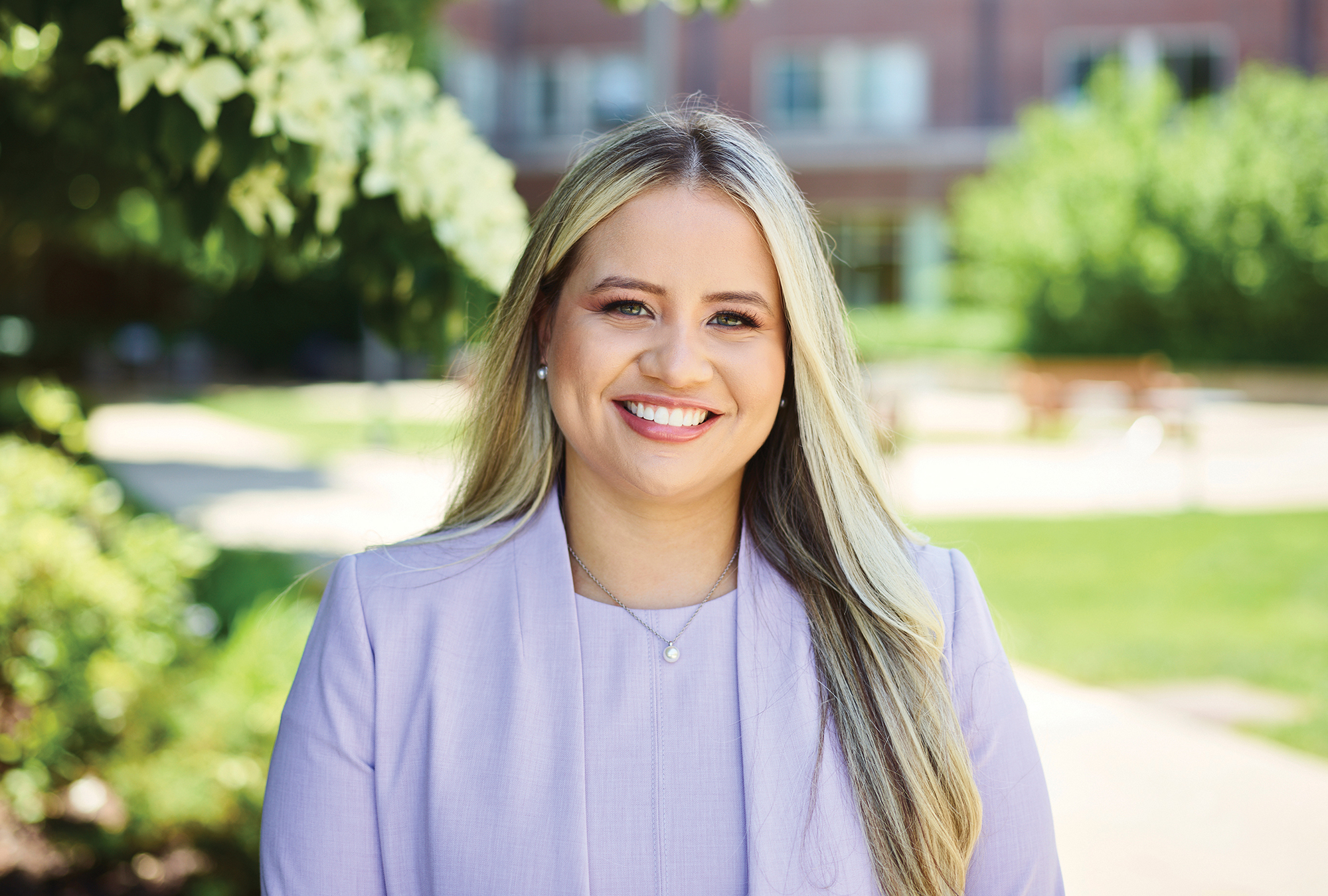 "I asked my parents, who are from Colombia, why did you guys take on all these challenges and come to a new country? And they would say, we wanted a better life for you. I've always valued that."

Isaza-Loaiza '22