After being incarcerated for thirty-five years for a crime he did not commit, Bill Cascone was freed from prison and reunited with his family on August 11, 2022. His release is based in part on a change in arson science since his 1987 trial.
Cascone is the 5th Boston College Innocence Program (BCIP) client freed from life imprisonment in the past 3 years after having been wrongfully convicted of murder. He is represented by the BCIP and Attorney David Grimaldi '07, a BC Law alumnus. After more than a year of litigation, Berkshire Superior Court Judge Michael Callan released Cascone, pending a decision on a motion to vacate his 1987 second-degree murder and arson convictions. Grimaldi and a BCIP legal team, led by Supervising Attorney Charlotte Whitmore and Staff Attorney Sarah Elkins, have represented Cascone in his quest for justice since 2018.
In July 2021, BCIP and Grimaldi filed a motion asking for Cascone's convictions to be vacated, as they were based on an arson investigation that was outdated, insufficient, and no longer reliable. In addition, Cascone's counsel put forth significant newly discovered evidence of innocence, including a witness who completely discredited the only evidence connecting Cascone to the fire. BCIP and Grimaldi raised claims that Cascone's trial counsel was constitutionally ineffective in Cascone's representation.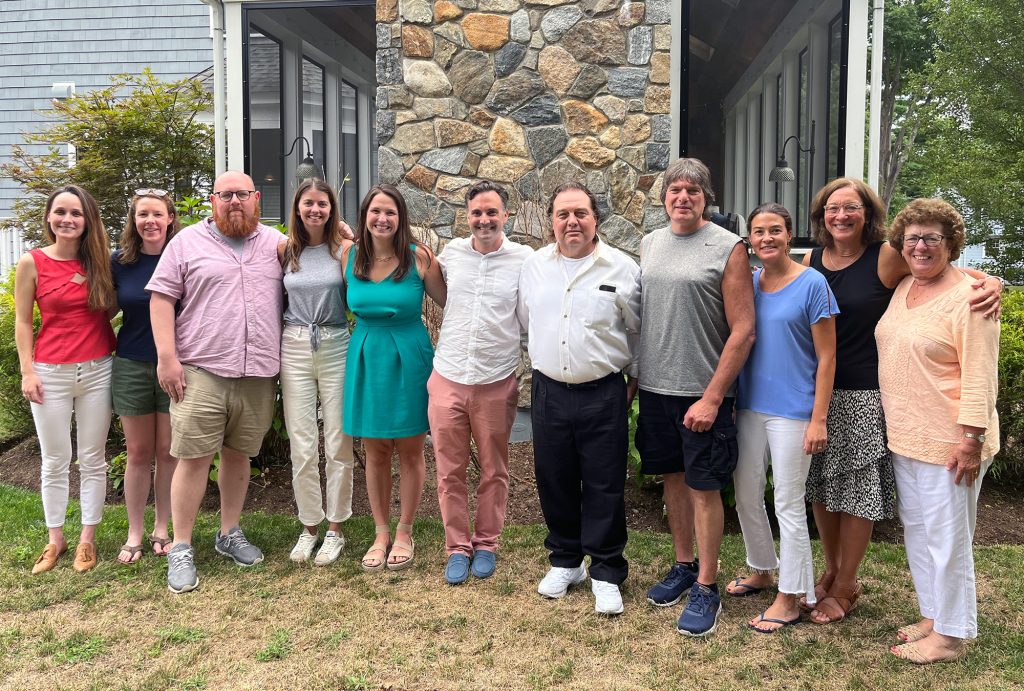 On January 28, 2022, Cascone's counsel filed a motion asking the court to release him, while his new trial motion was litigated based on the strength of that motion and the fact that he was not a risk to public safety. The Commonwealth agreed that Cascone met the standard to be released and that there were "deficiencies" in the fire investigation that "call into question…the integrity of this conviction." After a hearing in June 2022, Judge Callan denied Cascone's unopposed motion for release, but found that he had a reasonable possibility of success on his new trial motion and did not pose a threat to public safety.
On August 3, 2022, after a lengthy post-conviction investigation, the Commonwealth filed a response to Cascone's new trial motion, in which it agreed that Cascone met the standard for a new trial because the deficiencies in the fire investigation "call into question the reliability of the evidence presented at trial, and, in turn, the overall integrity of this conviction." Based on this response, Cascone's counsel filed a renewed motion for a stay of execution of sentence on August 5, 2022. On August 11, 2022, Judge Callan granted the motion for Cascone's release, pending his new trial motion, finding exceptional circumstances that warranted his release.
"We are thrilled to welcome Bill home and are grateful to Berkshire County District Attorney Andrea Harrington for recognizing how important it is to investigate and protect the integrity of convictions such as Bill's," said Whitmore.
"The Court's order releasing Bill is a tremendous step in the vindication of his innocence," said Grimaldi. "BCIP's extraordinary work, including an exhaustive investigation and first-rate briefing, were essential to the outcome. I look forward to continuing the effort with my alma mater BC Law to exonerate Bill Cascone."
The BC Innocence Program students, faculty and staff worked thousands of pro bono hours to free Cascone. The BCIP legal team included 6 law students (Caroline Evans '20, George Mead '20, Cameron Casey '21, Nathaniel Carney '21, Ian Ramsey-North '22, and Claire Enright '23), LLM student Steven Brady '19, CEL fellow and BCIP staff attorney Sarah Elkins '20, and Access to Justice Fellow Judith Tracy. Boston College Graduate School of Social Work student Kate Ziegelstein and BC Law Associate Clinical Professor Claire Donohue ('05 JD, MSW) assisted in creating a reentry plan to assist Bill as he transitions from prison to freedom.
The BC Innocence Program is funded in part by a Department of Justice grant and by corporate, foundation, and private gifts to BCIP. "We are deeply grateful to the donors who make it possible for us to engage students from across the University in remedying the injustice of wrongful convictions," said BCIP Director and Associate Clinical Professor Sharon Beckman. "Representing Bill is a great privilege. His release from prison is a dream come true for all of us."
In the coming months, there will be further litigation, and Cascone's legal team and the Commonwealth will likely submit additional briefings. Going forward, Cascone will take small steps to rebuild his life after decades of wrongful incarceration.
The Boston College Innocence Program is a clinical legal educational program at Boston College Law School, in which faculty and students study the causes of wrongful convictions and work to remedy and prevent these injustices. BCIP provides pro bono legal representation to individuals who maintain they were convicted in Massachusetts for crimes they did not commit, and legal and interdisciplinary research and education on much needed reforms.
Related coverage: Berkshire Eagle