Whistleblower Chronicles
Phil Brewster '03 was featured in the Winter 2022 issue discussing what it takes to be a whistleblower's lawyer ("The Weight of the Whistle"). It highlighted both the moral importance of whistleblowers and the myriad challenges that lawyers representing them encounter.
Brewster reached out last fall to say that a case he has been working on for some time made it onto the front page of the Washington Post on October 15. The 3,500-word article by Drew Harwell evidences many issues raised in the BC Law Magazine article, such as a whistleblower's vulnerability to retaliation by firing for disclosing his employer's purported wrongdoing. In this instance the company in question was Trump Media.
The whistleblower, a senior vice president of operations, had filed a complaint with the SEC in August, with the assistance of Brewster, one of the trio of lawyers representing him. As noted by the Post, the complaint alleged that the company's bid to raise money via an investment vehicle known as a special purpose acquisition company, or SPAC, relied on "fraudulent misrepresentations … in violation of federal securities laws."
Trump Media lowered the ax on the whistleblower in October shortly after he provided documents and spoke to the Post. Quoted in the article, Brewster called the termination of his client "patent retaliation against an SEC whistleblower of the worst kind."
Among the other media who picked up on the story were ABC News, "The Daily Show," and The Guardian.
Library Favorite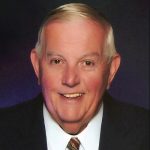 When I was at BC Law School (Class of 2003), Patrick J. Buckley was the regular security guard at the library during the evenings. He was a genial and welcoming figure and became a good friend to many of the students of my era—me included—who spent more nights than they care to remember at the library. I caught up with him years after I graduated when he appeared at my church in Cambridge, where his daughters are the lead cantor and pianist/organist, respectively. I learned via email from his daughter that Pat passed away in November. I write this letter in the hope that this news will be shared with the BC Law community.
Justin O'Brien '03
Winchester, Massachusetts
Editor's Note: When O'Brien posted on LinkedIn about Buckley's passing, a number of other alumni responded similarly. Read more at legacy.com.