The Boston College Innocence Program (BCIP) and two of its exonerated former clients will join the Committee for Public Counsel Services (CPCS) and the New England Innocence Project (NEIP) at the Massachusetts State House to discuss a bill to revamp the state's Wrongful Conviction Compensation law on Wednesday, May 17. The briefing will be held in Room 222 at 1 p.m.
Featured speakers will be exonerees Frances Choy, who spent 17 years in prison, and Milton Jones, who spent 15 years in prison and three decades on lifetime parole, for crimes they did not commit.
Bill co-sponsors Senator Pat Jehlen, Representative Jeff Roy, and Representative Chris Worrell will introduce the proposed reforms.
The proposed legislation (S.1101, H.1752, H.1820) provides immediate transitional social services and financial assistance to exonerees, removes barriers that delay compensation, and lifts the compensation cap on what it contends arbitrarily and unfairly prevents those who spent long periods of wrongful imprisonment from obtaining just compensation.
BCIP, CPCS, and NEIP frequently work together to make sure exonerees have access to as many resources as possible. BCIP clinic students work with master's degree candidates in the Boston College Graduate School of Social work to provide clients with holistic representation. Massachusetts law, however, provides no transitional assistance to exonerees upon their release from wrongful imprisonment and inadequate compensation for the harms they have suffered and continue to suffer as a result of their wrongful convictions.
"Massachusetts law gives exonerated people too little, too late," said BC Law professor and BCIP director Sharon L. Beckman. "They receive no support from the state upon their release. They wait years for compensation, and because of the statutory cap, the longer they were wrongfully imprisoned, the less compensation per year they receive. While no amount of money can return the years and life experiences taken from those who were wrongfully convicted, immediate transitional support and fair compensation for the harms they endure is what they need and deserve."
Beckman and BCIP clinic students like Jamie Ehrlich '23 and Elizabeth Foley '23 have been collaborating with legislative sponsors and community partners this year to educate lawmakers on the need for reform. "It was eye-opening to me to witness how the system not only leaves exonerees on their own to rebuild their lives, but also re-victimizes them by requiring them to prove their innocence by 'clear and convincing' evidence, a standard that does not apply to other civil litigants and delays compensation for years," said Ehrlich. "The Commonwealth has an obligation to rectify these wrongs."
Foley also shared her perspective. "I was fortunate to witness first-hand the power of exonerees sharing their experiences with legislators and their aids, who were speechless as they came to understand the harms our innocent clients have endured," she said. "Lawmakers shared that they couldn't imagine what it would be like to miss out on so many important moments in life, including educational milestones, career opportunities, and the chance to start a family. This type of education is crucial, because once someone learns about the hardship an exoneree faces, the need for change is evident."
A major part of what will be discussed at the briefing is the immediate reentry needs of exonerees. Those needs include housing, health care, obtaining personal identification, transportation, assistance with smart phones and other technology that developed during their imprisonment, employment, financial literacy, and other aspects of navigating freedom post-exoneration.
"In the more than 12 years since the CPCS Innocence Program was first established, I have witnessed dozens of wrongfully convicted clients walk out of prison with nothing, only to fight for years for the possibility of receiving an amount of money that does little to address the harms that they endured and the challenges that lay ahead," said Lisa Kavanaugh, CPCS's Innocence Program director. "This legislation seeks to fill in critical gaps in how our community does right by the people we have harmed."
Executive director of the NEIP Radha Natarajan said the session offered an opportunity to ensure that the Commonwealth better supports victims of wrongful conviction. "After suffering the trauma of imprisonment for something they did not do, exonerees deserve, at minimum, immediate assistance transitioning from incarceration into the community and fair compensation for all they have lost," she said. "Instead of adding to the injustice of a wrongful conviction, we should aim to help people heal from it."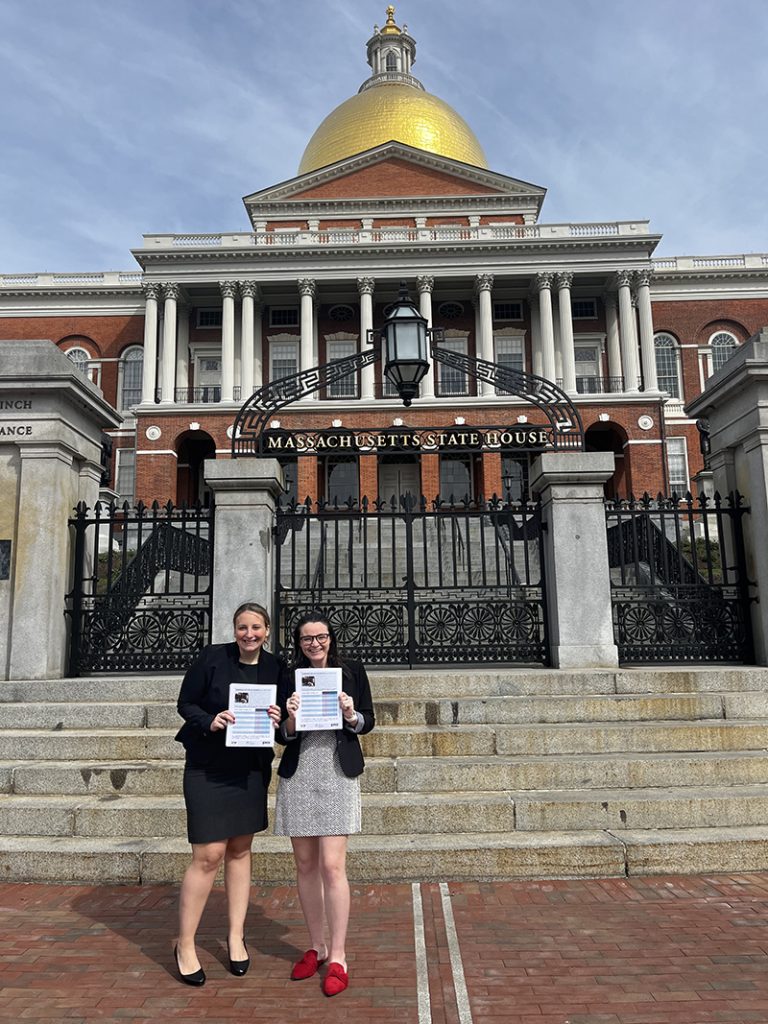 More: Wrongful convictions fact sheet