The official inauguration of Odette Lienau as the Marianne D. Short, Esq., Dean, of Boston College Law School—and as its eighth full-time dean—was held in Barat House on May 10. Made possible by the generosity of Marianne D. Short, Esq., NC'73, JD'76, P'05, and her husband, Raymond L. Skowyra Jr. '05, the event marked not only the beginning of a new generation of leadership but also of the role of women in leading the Law School.
In his welcome, Provost and Dean of Faculties David Quigley described Short and Lieanu as exemplars of the excellence and compassion that the University prizes in its community leaders. Lienau also offered remarks, followed by Regine S. Cooper '24, incoming Law Student Association president and co-president of the Black Law Students Association. 
Among the other attendees were University President William P. Leahy, SJ; Senior Vice President for University Advancement Andrew Davidson, and members of Lienau's family, including husband Aziz Rana.
The Marianne D. Short, Esq., Law School Deanship is named for the Boston College Trustee and BC Law graduate in recognition of her $10 million gift to the Law School. Her generosity as BC Law's largest benefactor stems from the positive impact BC Law has had as the "guiding force" in her life and forty-five-year legal career, primarily as a top executive at United Health Group. Her commitment to the BC Law deanship played a significant role in its ability to attract a candidate of Lienau's caliber.
Prior to joining The Law School this past January 2023, Lienau served as a professor of law and former associate dean for faculty research and intellectual life at Cornell University Law School. She received her AB from Harvard College and JD from NYU School of Law. An expert on sovereign debt issues, she has researched international economic law, debtor-creditor relations, international politics, and political and legal theory, and has served as a consultant and expert for the United Nations, the International Monetary Fund, and the World Bank. Additionally, she is the author of the award-winning book Rethinking Sovereign Debt: Politics, Reputation, and Legitimacy in Modern Finance. Quigley described Lienau as "an accomplished scholar and educator who offered up a compelling vision for the future of Boston College Law School."
As for women's leadership at BC Law, Lienau and Diane Ring, who served as interim dean before Lienau's arrival, are the first women to serve in the role. During the transition, they worked closely to ensure a smooth and successful transfer of leadership. Lienau reflected on the importance of this, saying, "It's a real honor to follow Diane and, like her, to serve as a role model for women."
Photographs Michael Manning
---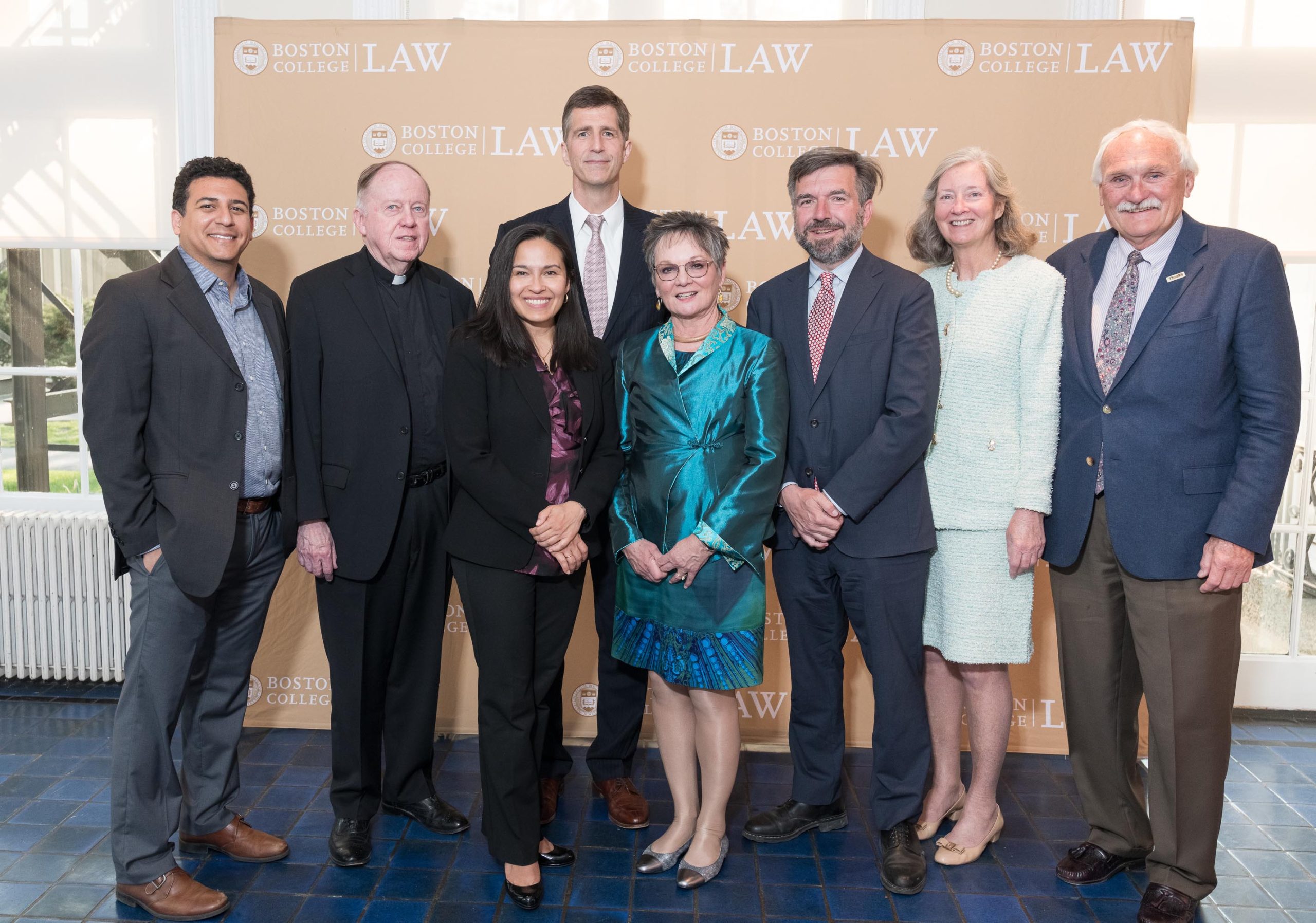 ---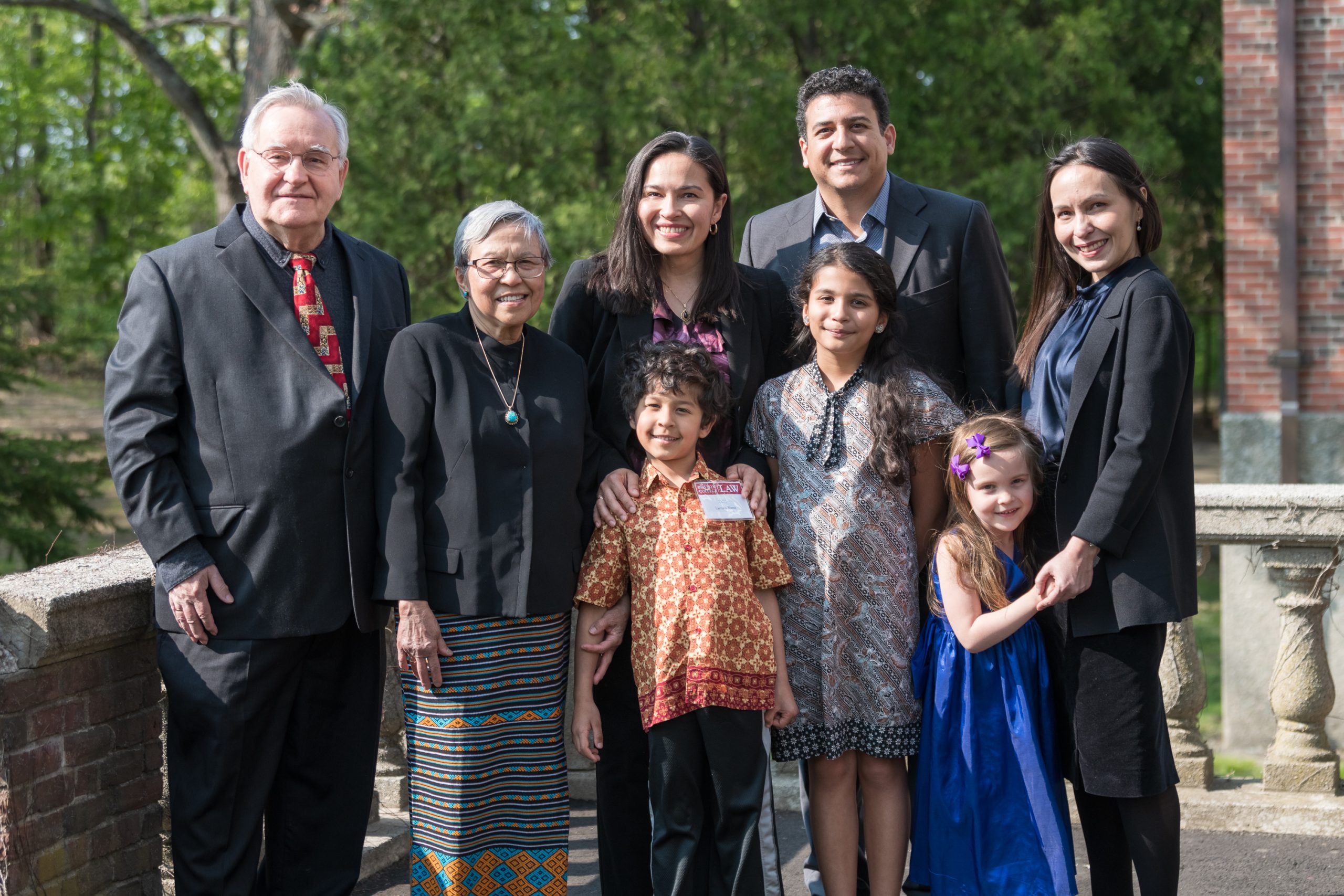 ---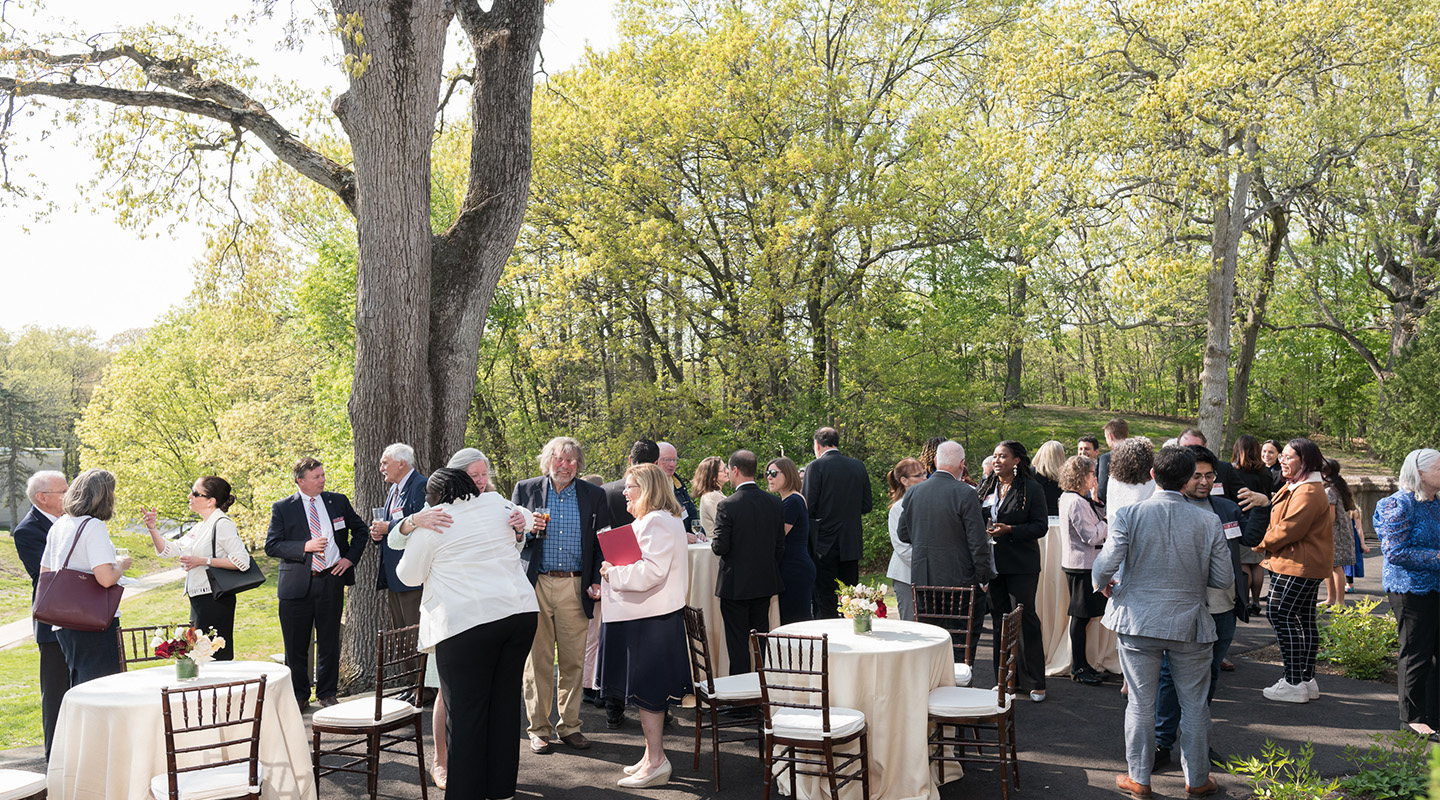 ---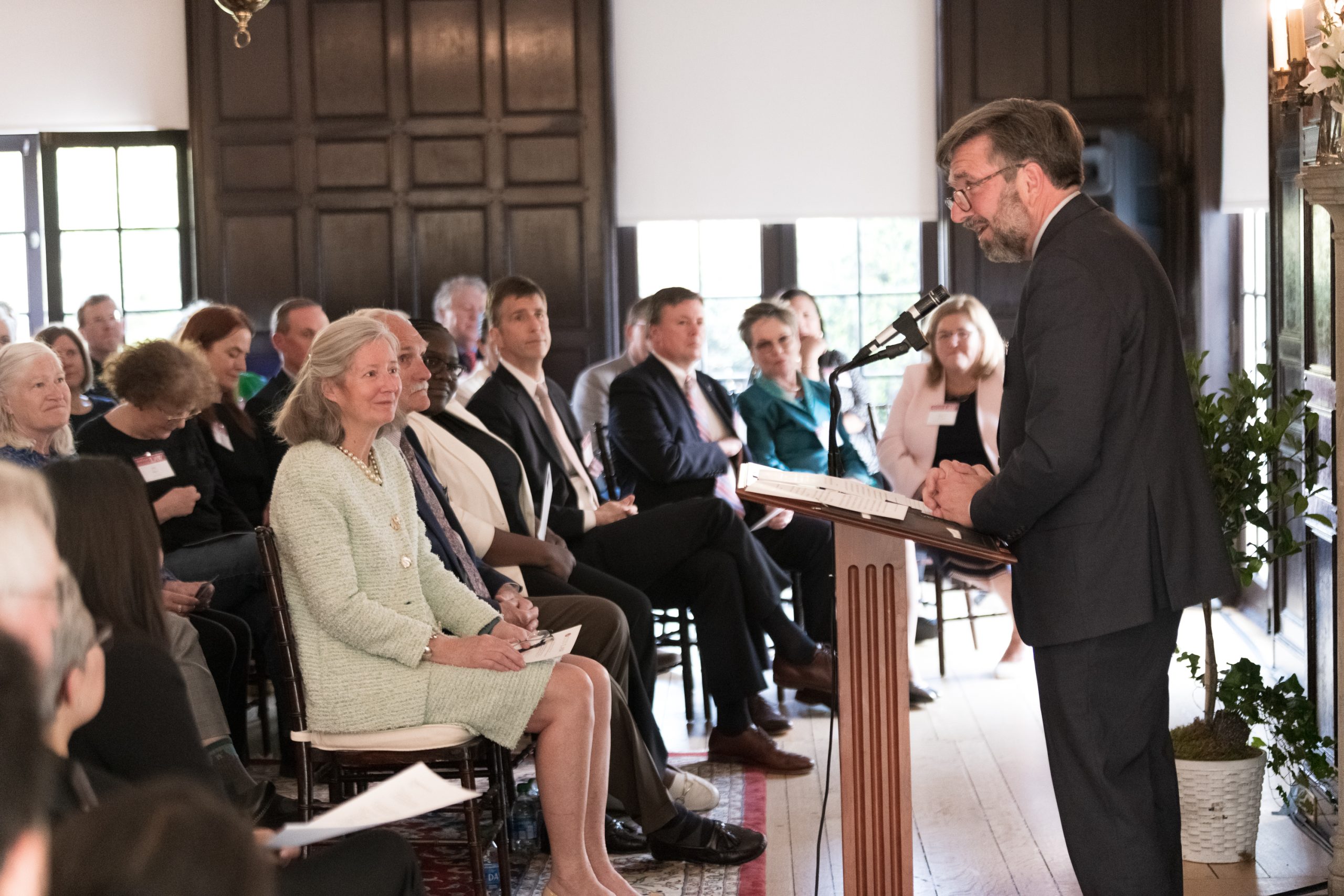 ---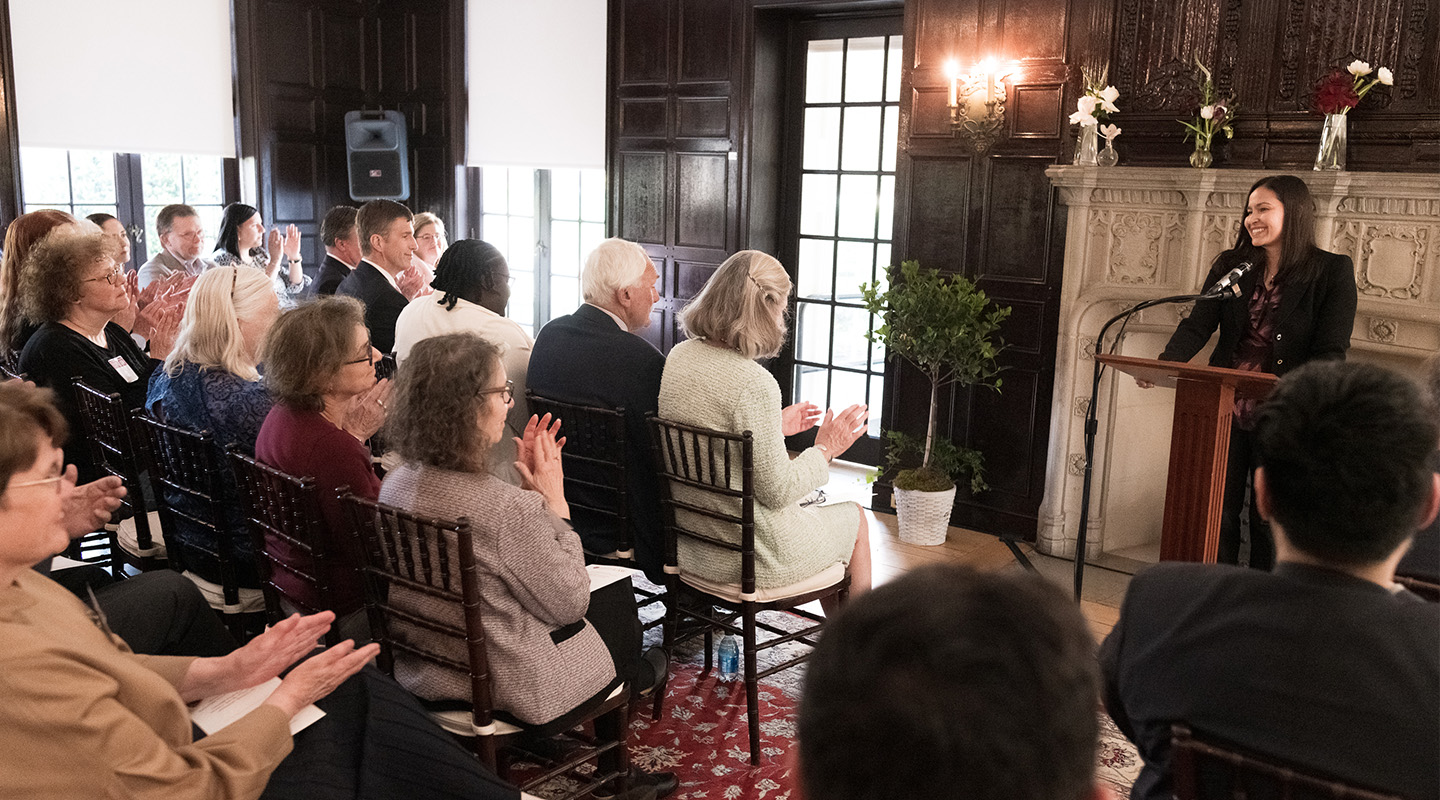 ---