Artificial intelligence was the dominant topic at the Sixth Annual International IP Summit at Boston College Law School on October 12. Sponsored by BC Law's Program on Innovation & Entrepreneurship (PIE) in partnership with Ropes & Gray, the event featured renowned AI expert Rumman Chowdhury, one of TIME magazine's top 100 most influential names in the field, who delivered the keynote. Seven other panels ran the gamut from global perspectives on AI regulation and innovation to AI considerations for the healthcare and pharmaceutical industries, to a special, non-AI panel on the game-changing Unified Patent Court in the EU.
BC Law Dean Odette Lienau's welcoming remarks included the observation that AI is not limited by nation-state borders. An international law expert, she encouraged participants to think about issues in global regulation of AI. She noted that multilateral agreements, international oversight bodies, collaboration among academia, industry, and governments could all play a role in fostering best practices and limiting risk from AI.
The opening speaker, Rachel Joy Victor, drew on her deep experience in AI to explain the development of AI models and chart out potential applications, especially in the entertainment industry, which is where the company she co-founded, FBRC.AI, is engaged.
Generative AI, which recently erupted into the greater public consciousness with the proliferation of ChatGPT, had the day's first panel talking about balancing innovation, creativity, and legal risks.
Early adopters and proponents of generative AI have proclaimed a new industrial revolution, evoking fears of mass displacement of labor and misinformation—"deepfakes," AI-manipulated video and audio that simulate the likeness and voice of public figures, have already exploded in popularity on TikTok and other social media—alongside excitement about the endless utopian possibilities. The question on everyone's lips: Just how much has AI shifted the ground beneath our feet?
Some speakers urged caution, citing, among other things, privacy and cybersecurity concerns; others pushed for a light regulatory hand to ensure that the United States remains competitive and industry-friendly.
Overall, the answer at the summit was a resounding "it's complicated." Some speakers urged caution, citing, among other things, privacy and cybersecurity concerns; others pushed for a light regulatory hand to ensure that the United States remains competitive and industry-friendly as the nascent technology develops.
One thing was certain: AI has arrived, and it's here to stay.
During a panel addressing the global AI landscape, five data privacy and cybersecurity practitioners debated the viability of a number of international regulatory regimes that have cropped up in recent years. The European Union, for instance, has published a relatively strict proposal for comprehensive regulation of AI that could become law as soon as next year. The United Kingdom (recently split from the EU), on the other hand, has taken a much friendlier approach, intended to encourage innovation and draw investment from abroad. On this side of the pond, agencies like the Federal Trade Commission are attempting to retrofit existing regulatory frameworks onto the new frontier of artificial intelligence.
Antitrust partner at Ropes & Gray Samer Musallam pointed to the Department of Justice's recently announced "Project Gretzky," an allusion to the greatest hockey player of all-time and his oft-repeated quote: "Skate to where the puck is going to be, not where it has been." The initiative signals the current administration's newfound prioritization of AI regulation, but Musallam expressed doubts. "A lot of the [regulatory] agencies felt like they were behind the ball on big tech," Musallam said. "Today, we're in danger of overcorrection; they should be careful because that could have the opposite effect of decreasing innovation."
A highlight of the summit was the keynote conversation between Ropes and Gray's Regina Sam Penti and Chowdhury, an AI influencer, ethicist, and the CEO/co-founder of the nonprofit Humane Intelligence, which specializes in stress-testing different artificial intelligence systems.
Chowdhury initially offered a measured take on the subject, calling generative AI in its current form a mere "party trick."
"The big revolution that happened last November was a revolution in accessibility," Chowdhury said. "We've had some version of generative AI for a while now, but the big tipping point was putting it into everybody's hands. What we haven't seen, however, is massive adoption by industry at-large."
In response to a question regarding the future of job security in the legal field, Chowdhury was direct: "You should absolutely not be worried about your job. There is so much we do that is actually quite human… especially high-level functions that AI will not be able to replicate." While rote tasks like drafting simple contracts and scheduling meetings may go the way of AI, applying critical thinking to nebulous and undefined situations is not ChatGPT's forte, Chowdhury emphasized.
Those qualifications aside, Chowdhury was ultimately bullish on the future of artificial intelligence—she predicted that application of AI to medical research would cure cancer "within our lifetime"—but noted that it had a long way to go before truly breaking through. "The reality is, we've not clearly defined the value of the technology. Companies must first consider the types of problems that their customers run into, and then figure out whether generative AI can solve those problems," she said.
Later in the day, Chowdhury participated in a panel on "responsible AI," which focused on the complex ethical landscape that arises from leveraging AI technologies. Other panels explored "AI in the boardroom," about navigating the world of corporate risk; leveraging AI in healthcare and life sciences; and regulating AI in financial services.
The breadth of industries covered at the summit showed that AI is leaving no field untouched. Meanwhile, companies, lawyers, and regulators are scrambling to keep up with the pace of change and avoid significant legal pitfalls. Attendees may have been left wondering not only where AI will be in the next few years, but how law and regulation will have been forced to change to account for it.
View event video here.
Photography: ©APrioriPhotography.com
---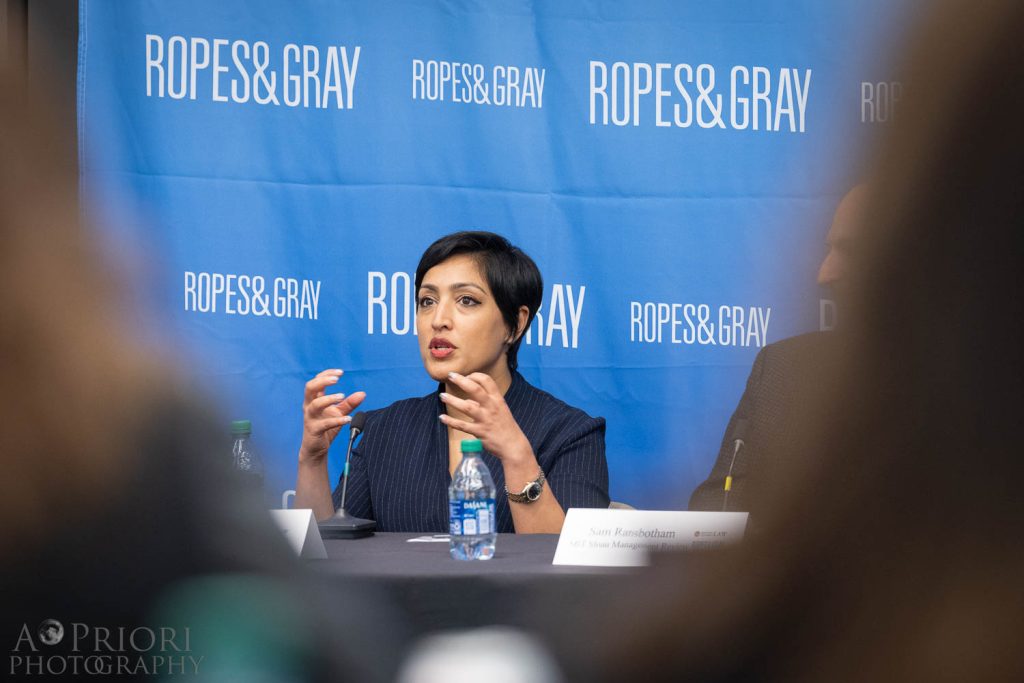 ---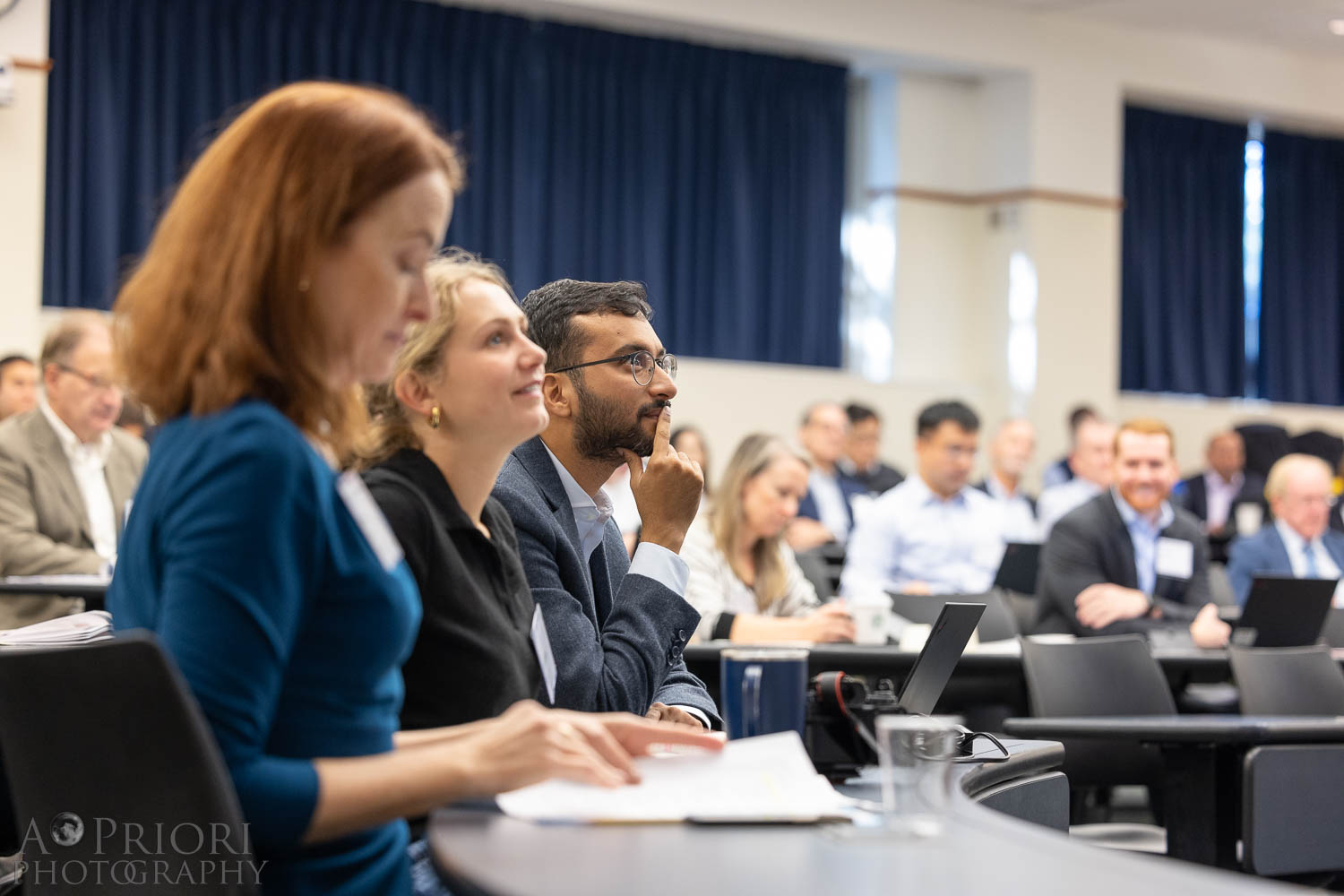 ---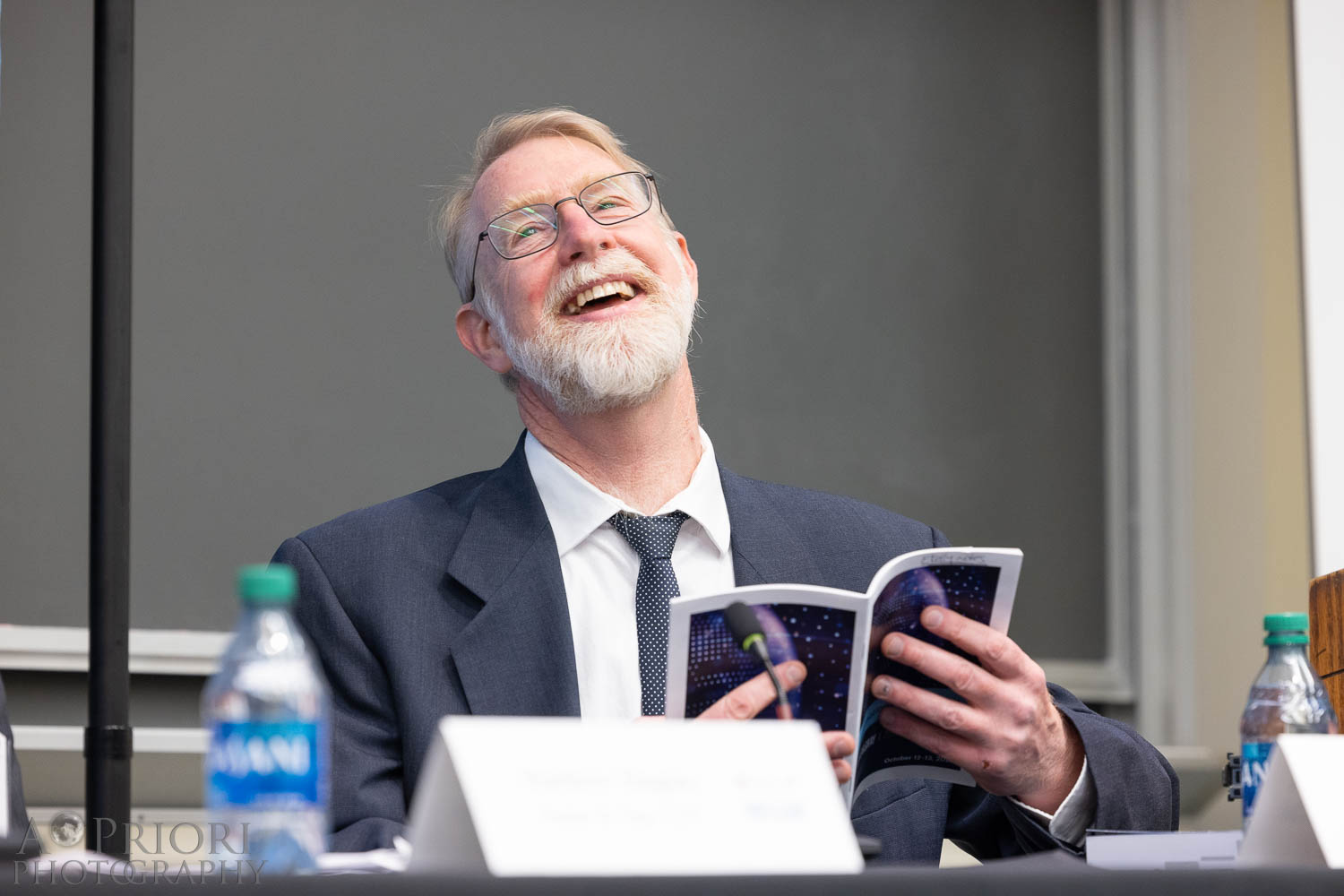 ---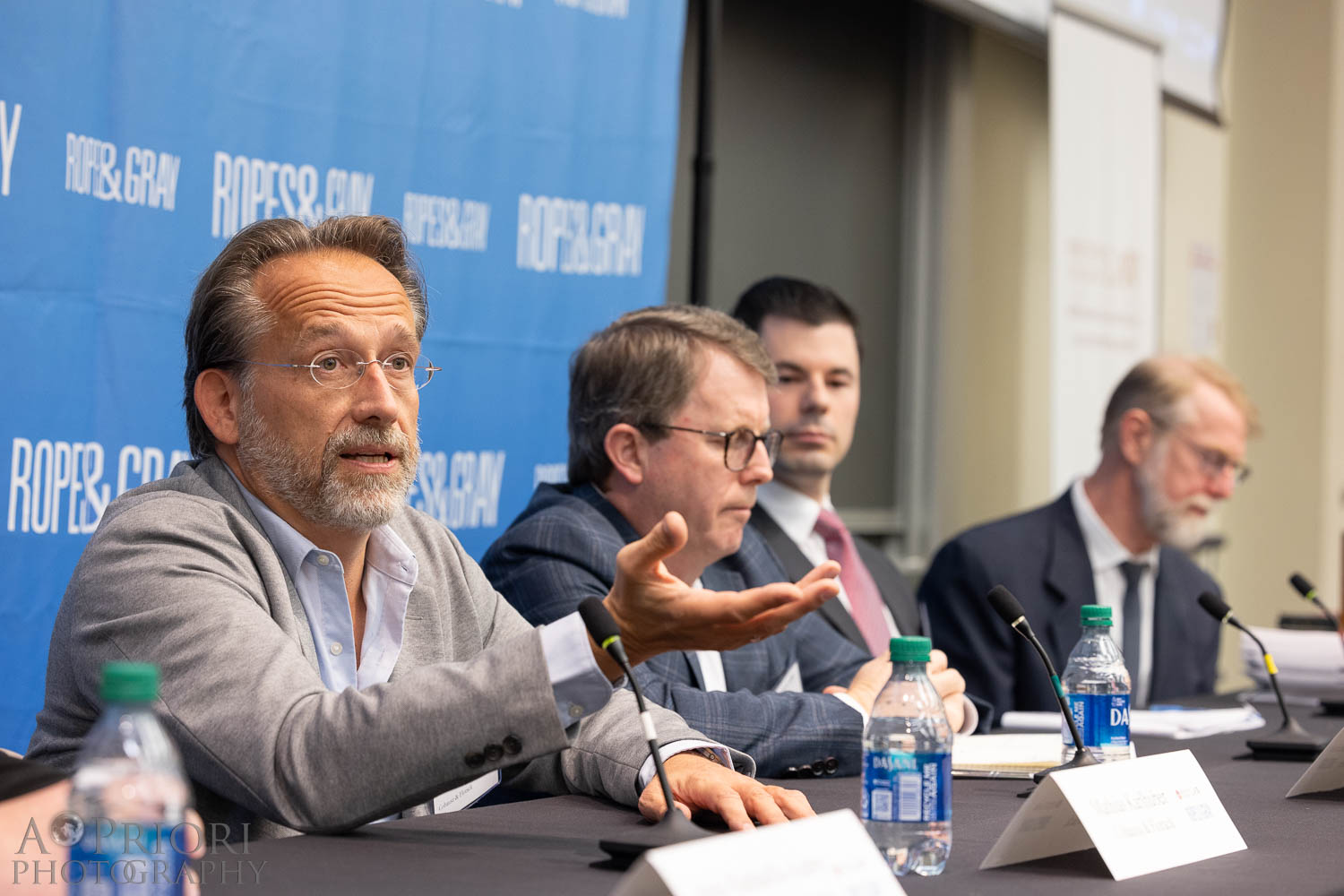 ---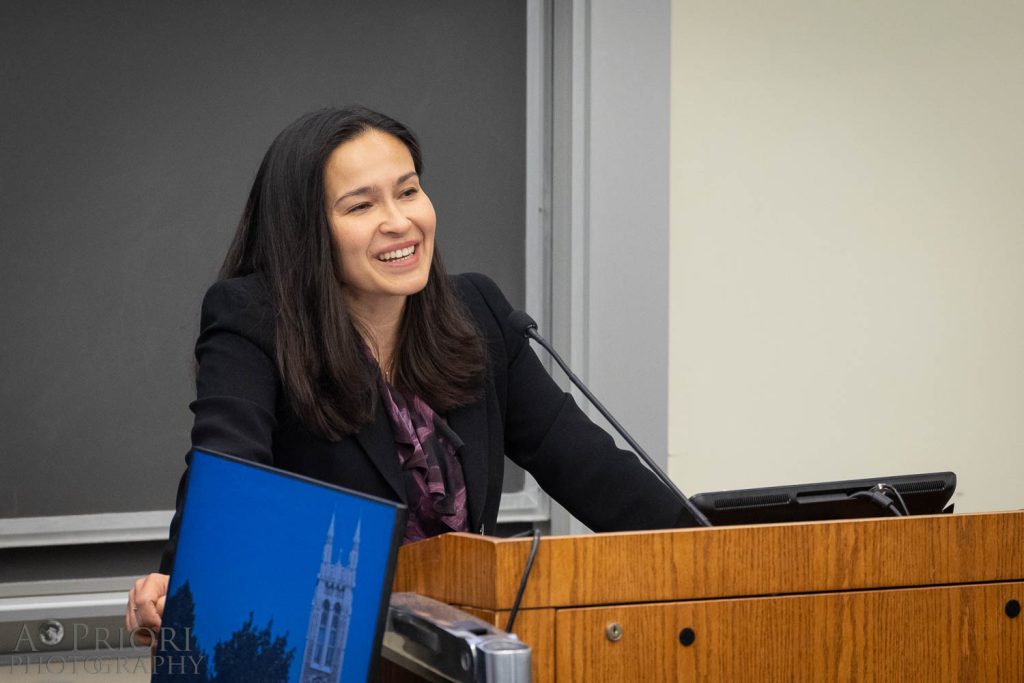 ---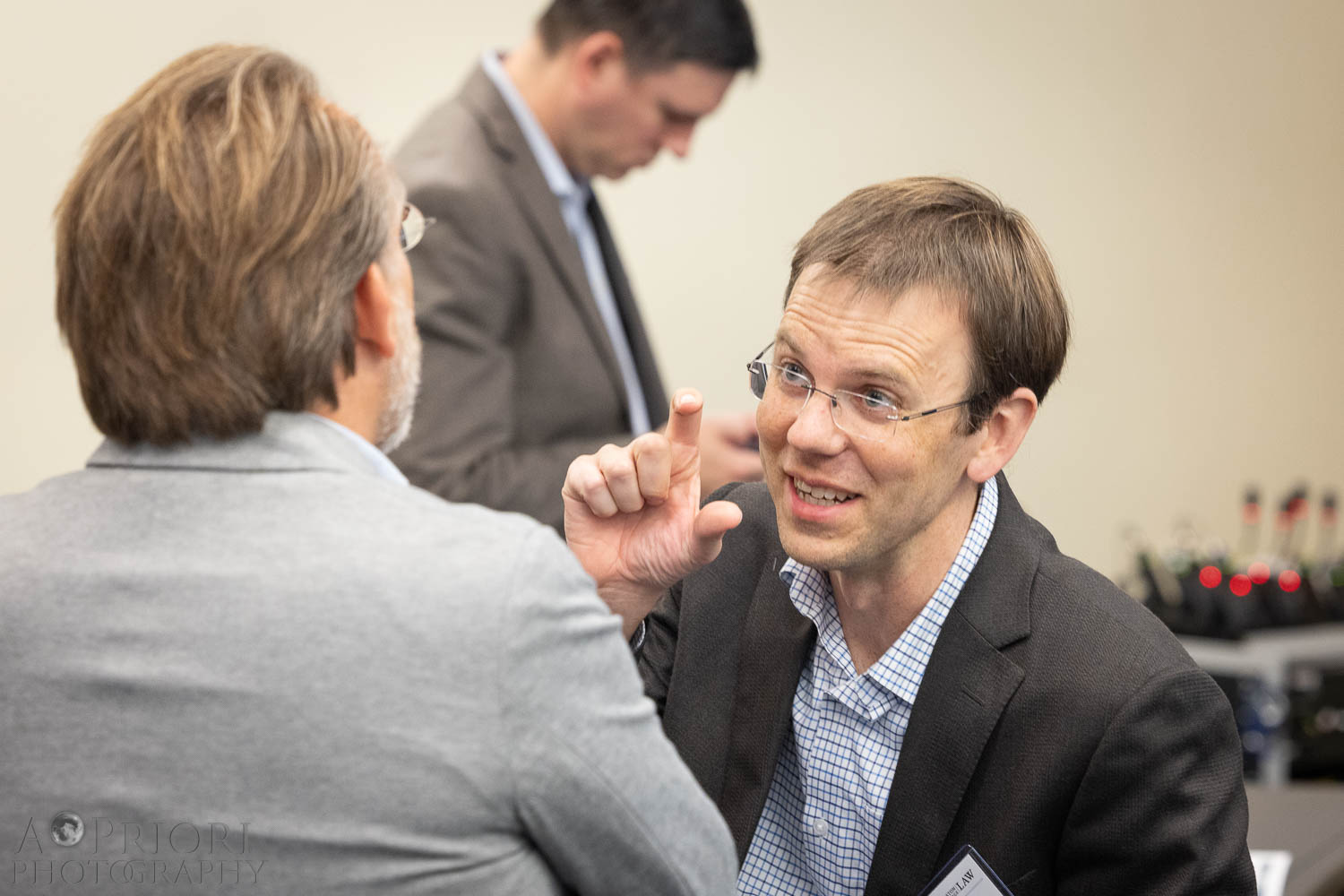 ---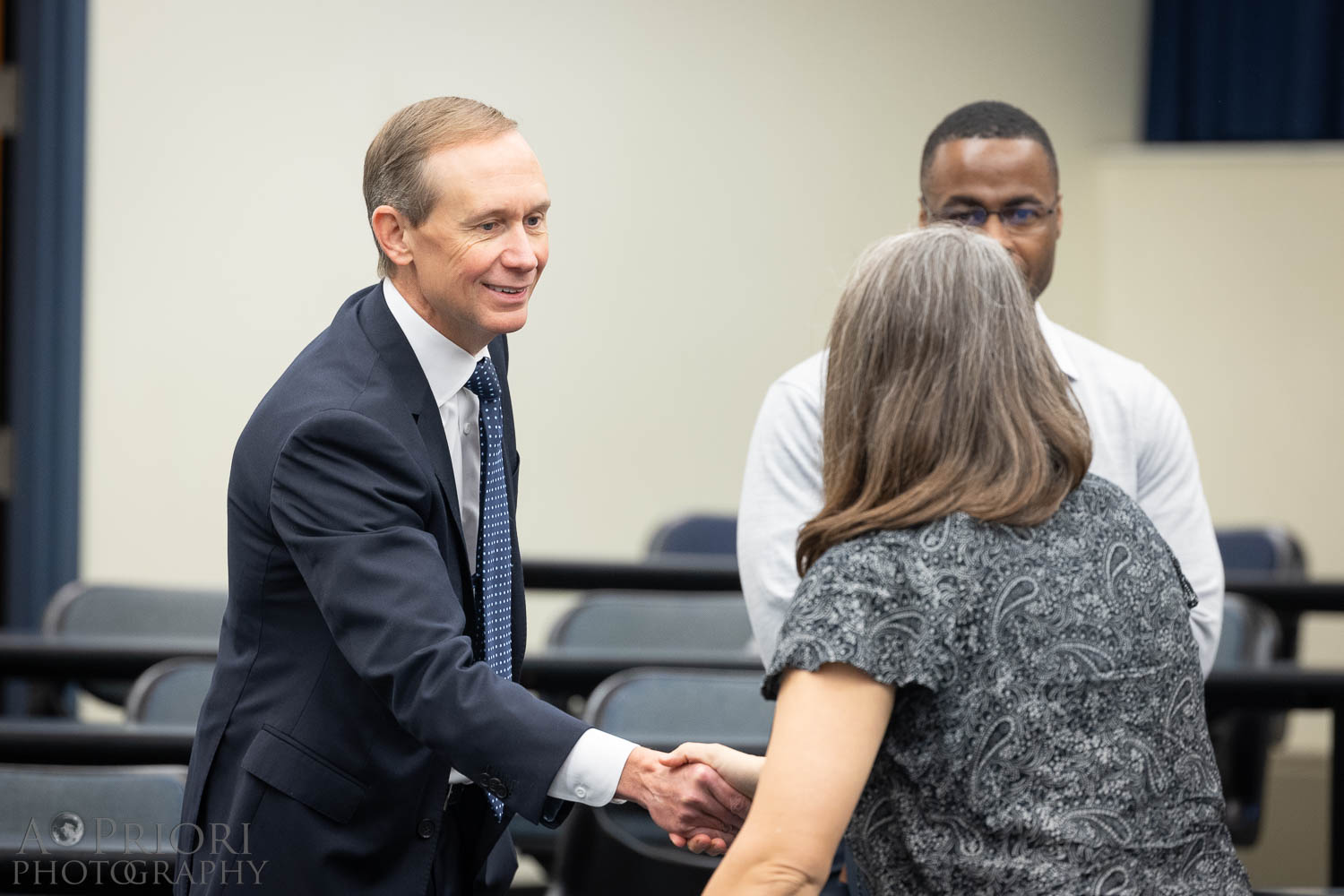 ---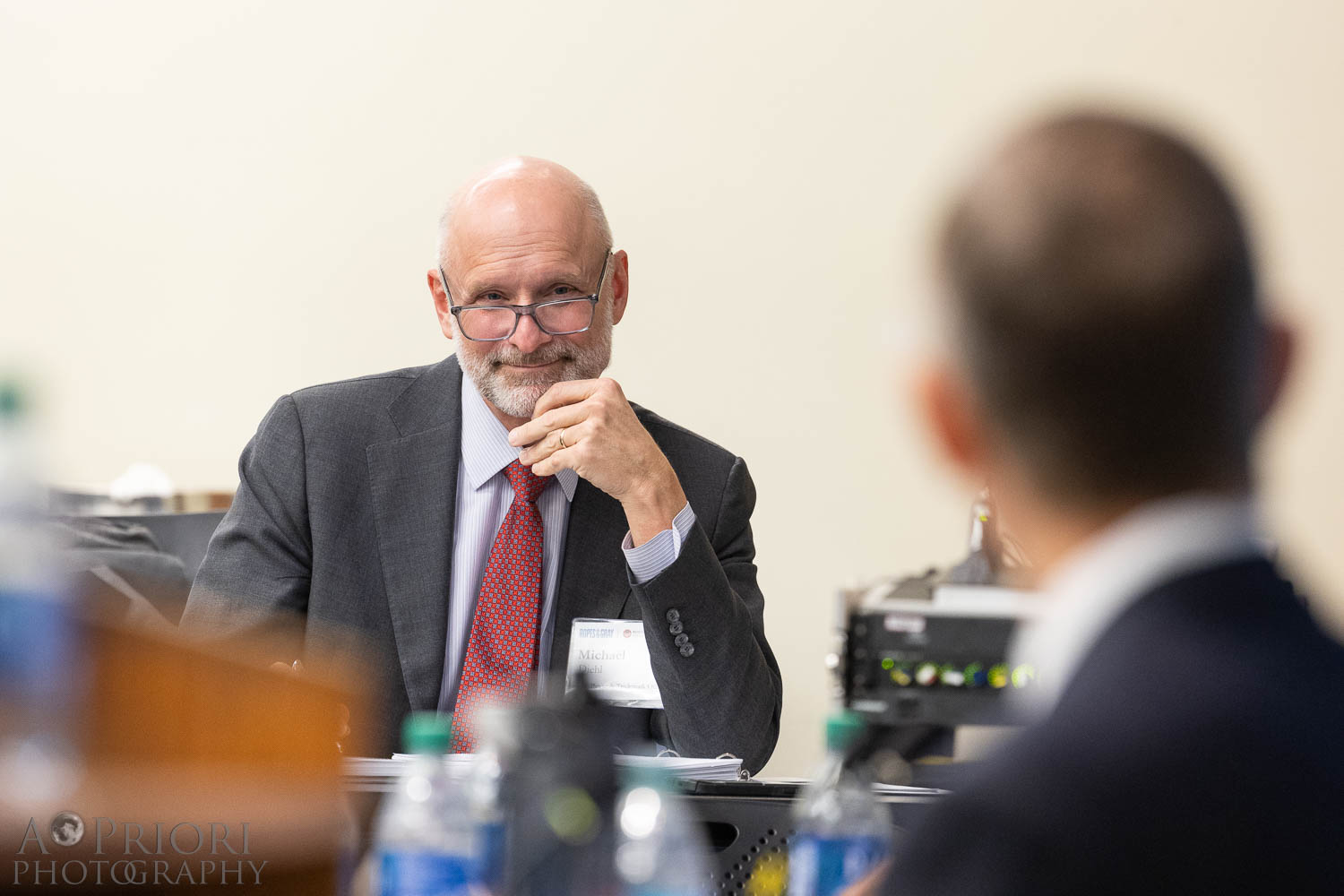 ---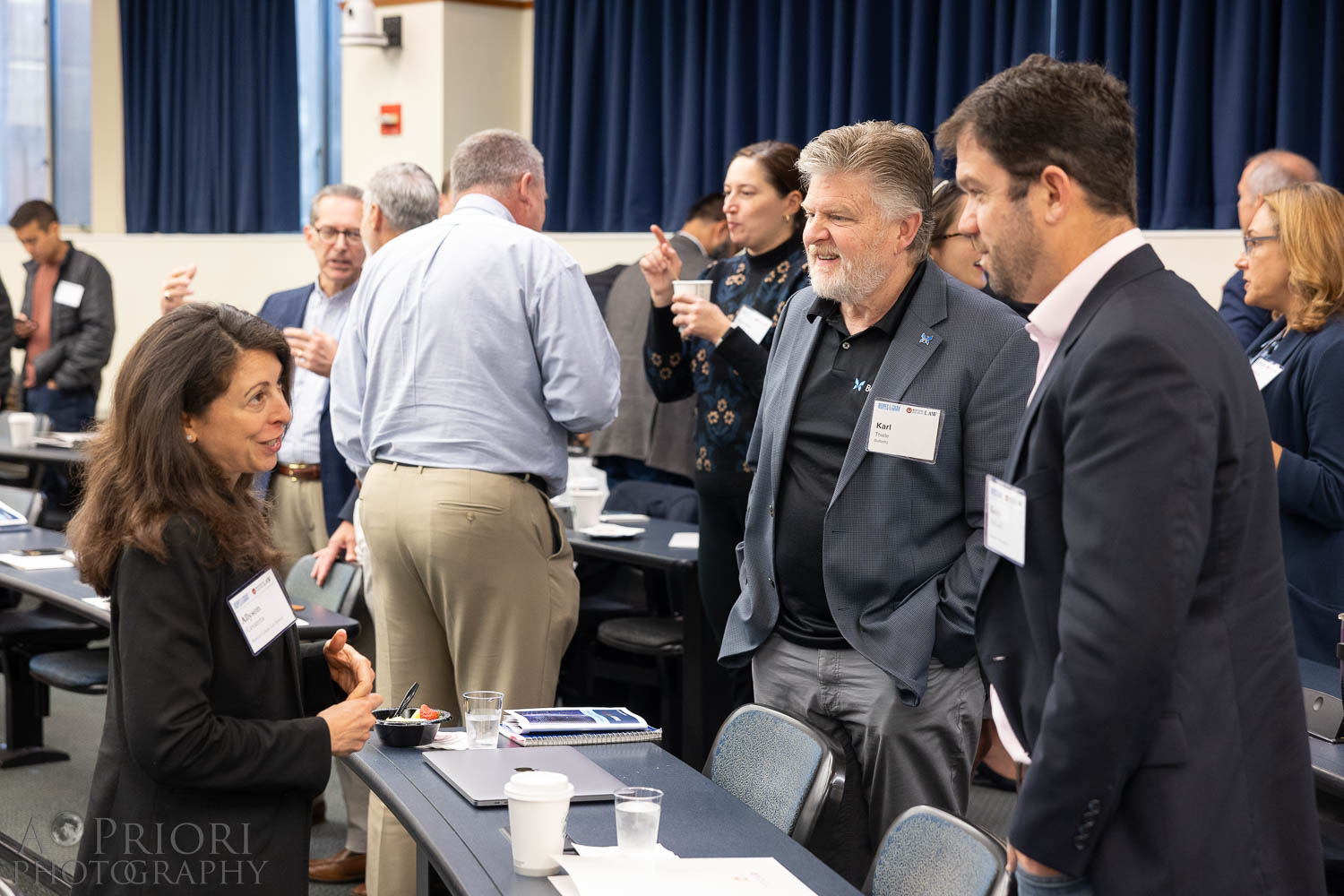 ---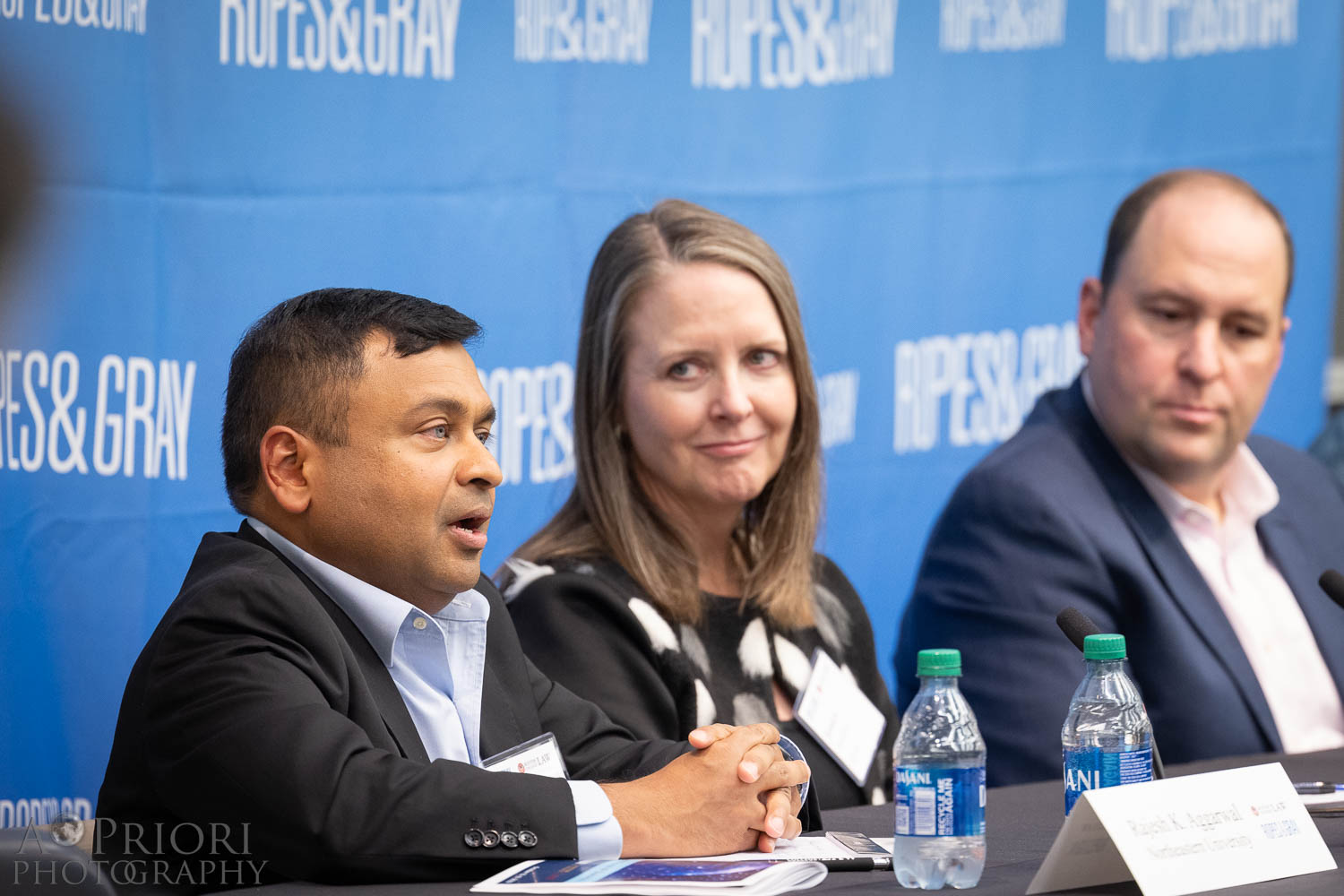 ---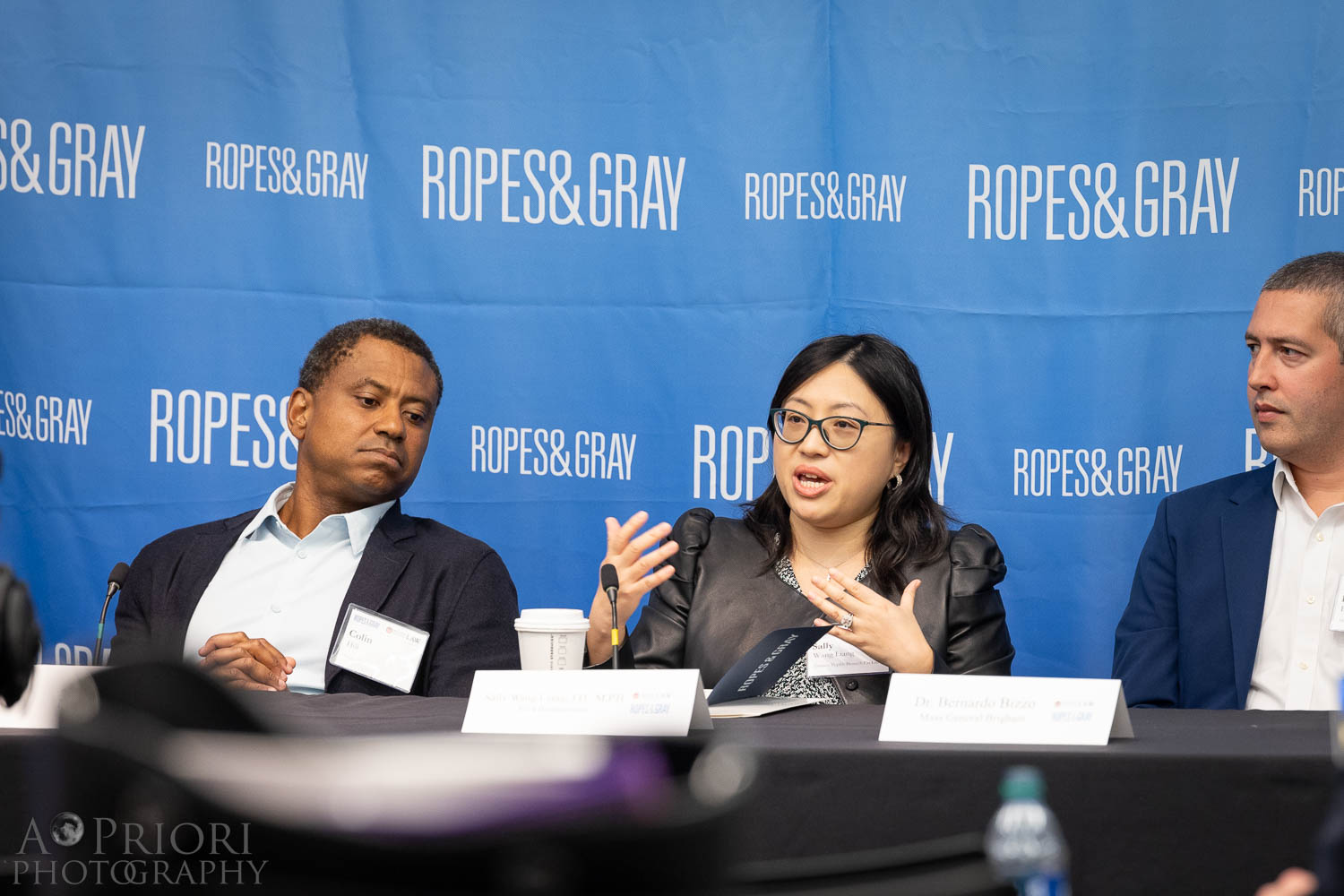 ---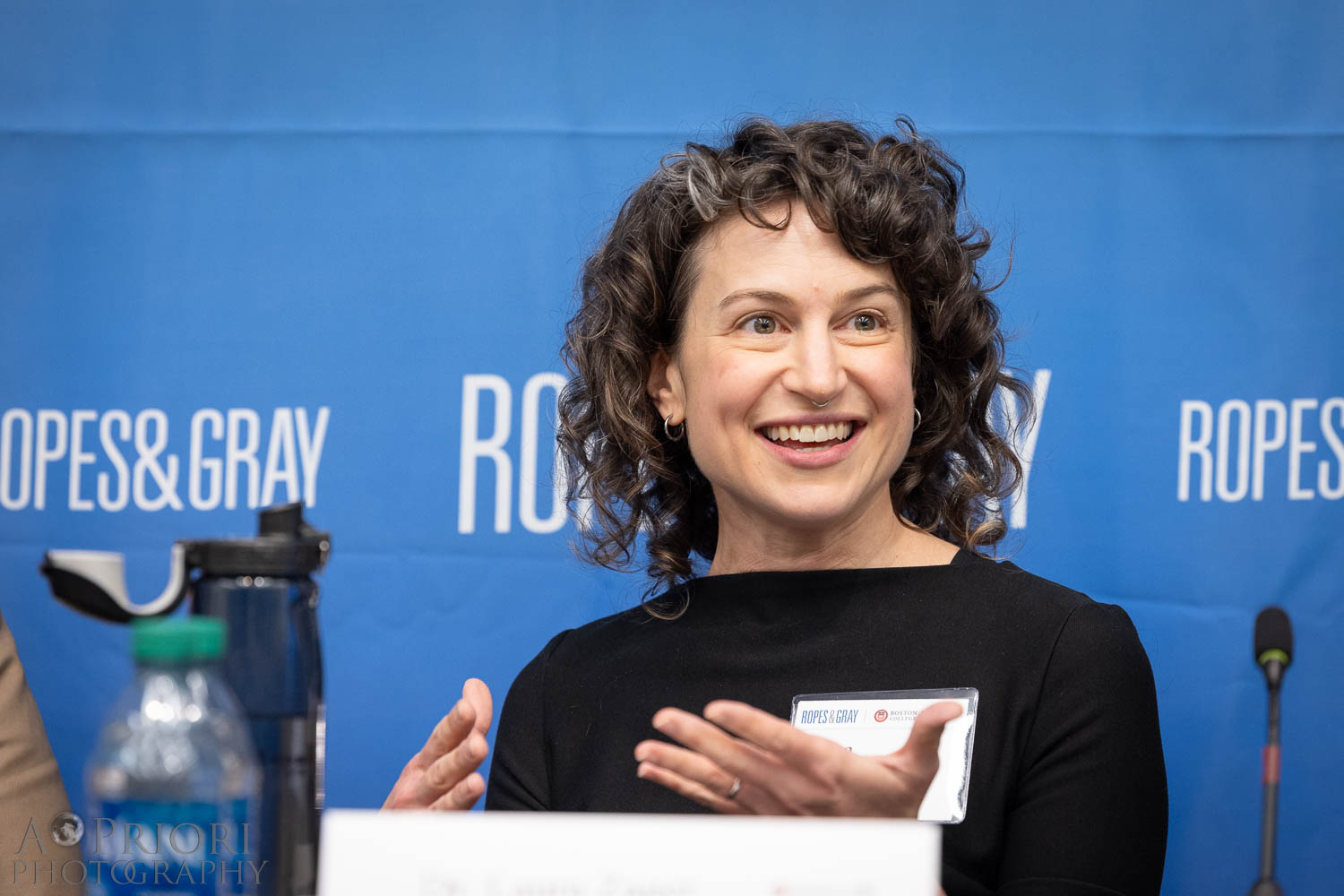 ---