For the last one hundred years, the American Civil Liberties Union has carried the torch that was lit here in New England during the nation's revolutionary days to protect civil rights and civil liberties. Currently, the ACLU in three New England states have BC Law alumni on their leadership teams, each of whom is leaving his own imprint on the advancement of the ACLU's goals.
---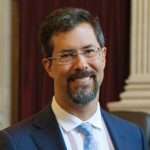 What started as a mission to end solitary confinement in Maine for prisoners with mental illness, became, for Zachary Heiden '02, legal director of the ACLU of Maine, an opportunity to make the state a national leader in prison reform, reducing significantly the solitary confinement for all prisoners in his jurisdiction. Coming from the private sector, Heiden acknowledges that he didn't have the typical background when he applied to become the organization's first staff attorney in 2004. "What I did have was a lot of knowledge of constitutional law because I had a great grounding in that at Boston College Law School and also just an incredible commitment to civil rights and human rights."
---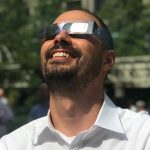 Gavi Wolfe '07 is legislative director at the ACLU of Massachusetts. He lobbies at the State House on a range of issues and is particularly concerned about any increased government intrusion into private aspects of people's lives and government activity becoming more secretive. He advocates for privacy rights in the digital age as well as for government transparency. Given the current political climate, Wolfe says he feels fortunate as a lawyer to wake up every day and go to work with a team of brilliant freedom fighters: "I'm one of the lucky ones."
---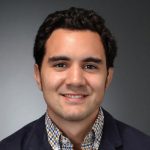 Jay Diaz '12 joined the ACLU of Vermont as a staff attorney in 2015 and was its interim policy director for a very successful 2017 legislative session. He works to combat the criminalization of poverty and, in the case of immigrants, to protect them from police-ICE collaboration and to push back against efforts to target immigrant activists. The need to advocate for individual rights is stronger than ever, Diaz believes, and he's thankful he's in a position to harness the ACLU's capacities. "We [at the ACLU] have a bit of a louder microphone that we should use," he says.