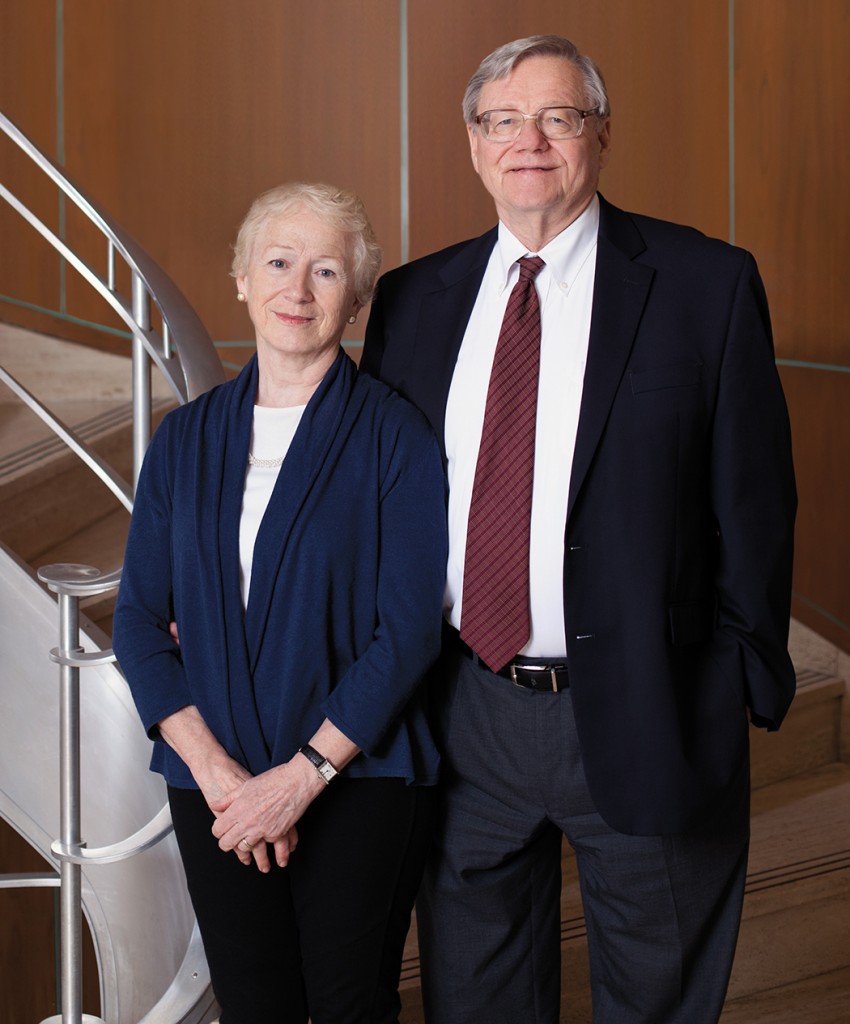 "My wife Martina and I felt it was time to give back to BC Law School for all that it has done for us. The Law School allowed me to fulfill my goals of making a difference in the international tax world and helping generations of students move into successful careers. BC Law's generosity of spirit and tradition of service to others inspired us to establish a financial aid fund and to add a provision in our wills to make a BC Law education accessible to more students."
—Professor Hugh Ault
Professor Emeritus Ault was an active member of the faculty from 1968 to 2012 and Senior Advisor at the Centre for Tax Policy and Administration of the OECD in Paris from 1997 to 2012.
---
Leave Your Legacy
Boston College Law School is proud to recognize Hugh Ault and Martina David-Ault for their Light the World campaign gift with membership in the Shaw Society, BC's legacy giving society. Legacy gifts are simple to make—at any age, in any amount—and can provide significant tax and other benefits while making a difference for tomorrow's law students. Options include:
• Bequests
• Charitable Trusts
• Beneficiary Designations
• Charitable Gift Annuities
Contact Jessica Cashdan, executive director of advancement and associate dean, at 617-552-3536 or jessica.cashdan@bc.edu.