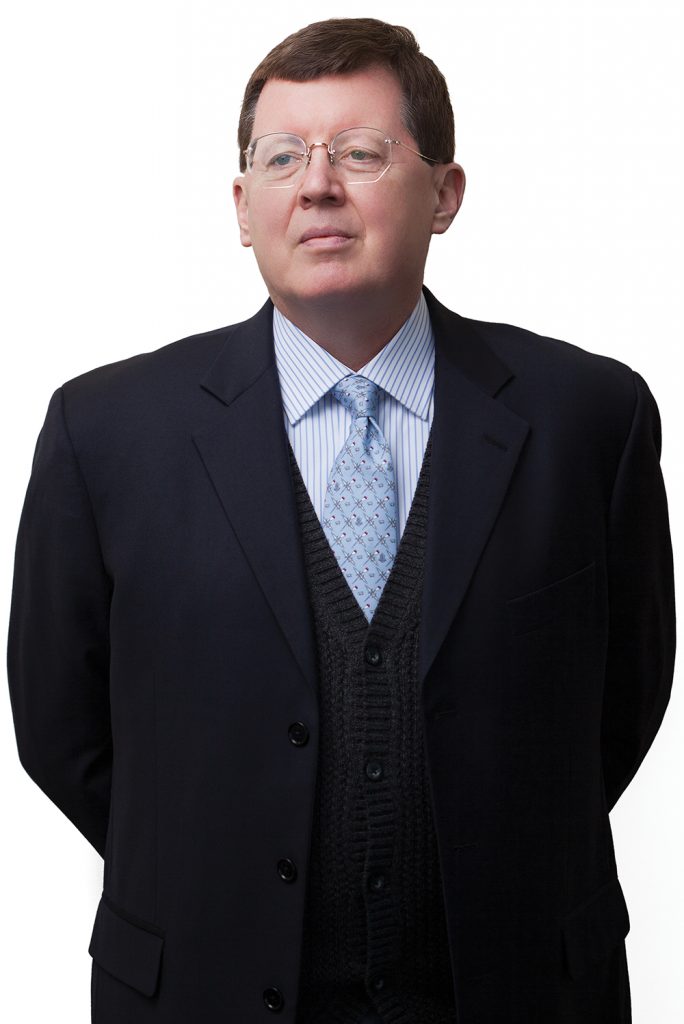 At the family dinner table one night in Saginaw, Michigan, when Thomas Kohler was just in high school, he turned to his father and proclaimed:
"The unions have ruined Michigan."
"You don't know what you're talking about," his father said.
The next thing Tom knew, his father, a labor relations manager for Michigan Bell Telephone, arranged for Tom's attendance at a union meeting. Tom wound up writing his school term paper on US labor history, and after that, Kohler recalls, "I swore I would never touch a labor issue again."
Famous last words. Today, Kohler is an international authority on comparative labor law specializing in the labor laws of Germany. Regularly sought after for his expertise by international corporations, NGOs, governments, and international news media, Kohler speaks, researches, and publishes extensively not only in the US, but also in Germany—and in the German language. "He is the only American in his profession who is doing this," says Michael Kittner, a German professor and former legal counsel to the world's largest labor union. Kohler's German colleagues consider him one of their own.
Kohler is also a philosopher who populates his lectures and writings with the likes of Nathan Glazer, G.K. Chesterton, Tocqueville, Edmund Burke, Aristotle, and Hugh of St. Victor. His reflections on humanity's biggest questions—Who are we? How are we related to one another? What do we owe ourselves and each other?—include the words "love" and "friendship." He thinks deeply about Catholic social thought and its connection to the European idea of Solidarity. A framed photo of Cesar Chavez adorns his office windowsill.
"At a time when there has been a shifting away from a focus on labor, unions, and working people, Tom has nurtured students who will be representing employers and students who will be representing employees and given them a balanced understanding of how the law impacts labor and employment," says BC Law Dean Vincent Rougeau. "And, he brings this comparative perspective, with Germany as an interesting contrast to US labor law. He melds that with Catholic social teaching and its view that work is a way of bringing dignity to human lives, which gets to the core message of the Law School's Jesuit, Catholic identity."
Kohler couples his knowledge of German labor law with a learned, even soulful, grasp of Catholic social thought, and this is where his contributions connect reality and philosophy.
From an early age, Kohler knew labor. "I put myself through school, so I needed every dime I could get," he says. He worked in his grandfather's machine shop. He dug trenches. He waited tables and tended bar. At a pickle-packing plant, he unloaded scorching bottles from a sterilizer, the floor slick with pickle juice and broken glass.
After graduating from Wayne State University Law School in 1977, Kohler squeaked into a job with the National Labor Relations Board as a federal hiring freeze descended. In 1979, he practiced labor law at a firm in Grand Rapids, and in 1981, went off to Yale Law School for his LLM.
There, Kohler met the first mentor of his emerging career, Professor Julius Getman. Getman was an advisor to Poland's Solidarity Movement, and Kohler, meanwhile, was awakening to foundational questions of his life's work: "Why is it that American law can't deal with groups and associations, it can only deal with individuals?" he wondered. Kohler turned to Europe for answers, and in the spring of 1982, he took a seminar on German labor law with Professor Spiro Simitis. On the last day of class, Simitis invited Kohler to visit him in Germany one day.
On Getman's recommendation, then-BC Law Professor Mary Ann Glendon recruited Kohler, and he joined the faculty in 1983. Glendon introduced him to BC philosopher and theologian Fr. Joseph Flanagan, SJ, and every Sunday for the next twenty years, the three studied together. Kohler also waded into the classic political, legal, and social texts of Western civilization through BC's Perspectives Program.
"I began to gain an integrative philosophy," Kohler has said about these encounters. "I also began to leave my romantic Catholicism behind for a faith that is all-encompassing, unafraid of questions, and that pervades and underpins every area of knowing."
In the 1990s, Kohler's studies took him to Germany, where he caught up with Simitis, his professor from Yale. Kohler won German Marshall Fund and Fulbright scholarships to teach and study at Johann-Wolfgang-Goethe Universität in Frankfurt, and he started making important connections with German labor law's leading thinkers and practitioners.
Kohler stands out for his mastery of German labor law. "He is able to understand the system much, much better than most people do," says Goethe Universität Professor Manfred Weiss. This, Weiss suggests, gives Kohler unusual insight into the strengths and weaknesses of the American labor system and the ways it could be reformed. Kohler couples his knowledge of German labor law with a learned, even soulful, grasp of Catholic social thought, and this is where his contributions connect reality and philosophy. "He combines a practical understanding of labor issues and a philosophical understanding of the nature of large organizations," Getman, his mentor, says. "That's important because it gives you an interesting take on things."
That "interesting take" is being manifested in a book Kohler is writing, which traces the history of Solidarity from the French Revolution to today. "This work has taken everything Fr. Flanagan has ever introduced, everything that is at the heart of law but also at the heart of society, also the heart of how we understand ourselves," Kohler says. There is nothing comparable to the idea of Solidarity in American life—one reason, Kohler says, that Americans and Europeans don't quite understand each other.
Perhaps his book will bridge that gap.